Fermanagh gave themselves a puncher's opportunity to take Monaghan out of the Ulster championship race yesterday by unsettling the favourites in taking away all of their usual offensive weapons.
The options left were then energy sapping and frustrating for a team that anticipated something very different for themselves ahead of the game.
Blunting this potentially ruthless attack was no mean feat as it required matching Monaghan's fabled high speed running capacity alongside strategic positioning that removed key spaces from the Farney men's normal patterns of attack.
The key man in orchestrating Fermanagh's rear-guard action was centre back and defensive shield James McMahon. The underdogs never gambled from defence for fear of what their opponent could do with turnover ball – there were always two players manning the gate through which direct ball would have to be played early to present Conor McManus and Jack McCarron with space in which to play their normal game in. McMahon patrolled this area throughout the day and moved supporting defenders around to make sure this door stayed shut.
In some respects this is the easiest task to achieve but in doing so defences will normally become static and ripe to be picked off when the ball is run smartly with pace. Fermanagh scrambled brilliantly from this deep position to press Monaghan's running game to great effect.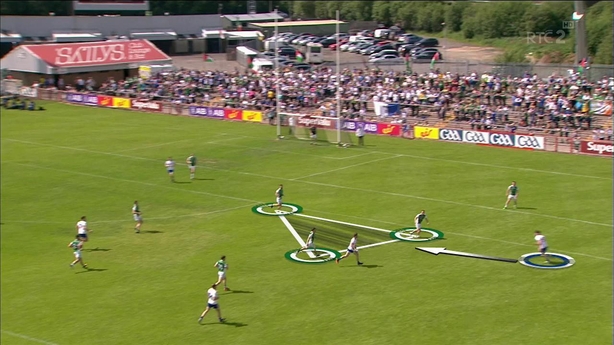 An aspect of Monaghan's game that often frustrates the casual observer is that when they break from defence they will often slow the play down inexplicably, move the ball sideways and back if necessary. It looks awful for the traditionalists but it is deliberate. This will normally happen when the direct, early corridor to their inside men is closed off. As the players building the attack delay and assess, attackers are pushing on to assume their phase two formation – pinned wide to both sidelines in the final third. In doing this they will hold a marker wide and attempt to create a central channel of space for those building the attack to carry the ball into.
Inevitably, defenders pulled wide will creep towards the centre to help repel the initial wave of the Monaghan attacking runners when they finally break and it is at this point that the gaps the wide attackers have been waiting for appear. Despite the ground they will have repeatedly covered to get into position, these second phase runners will be expected to cut hard from wide in an arc across the ball carrier to wrong foot tacklers and similar cuts back will be coming in the opposite direction.
This type of Monaghan attack in full flow will either put a deep runner into shooting space inside a well-manned defence or will find McManus or McCarron on a fast loop out from inside for a shot on the half turn. Both are familiar and effective end games.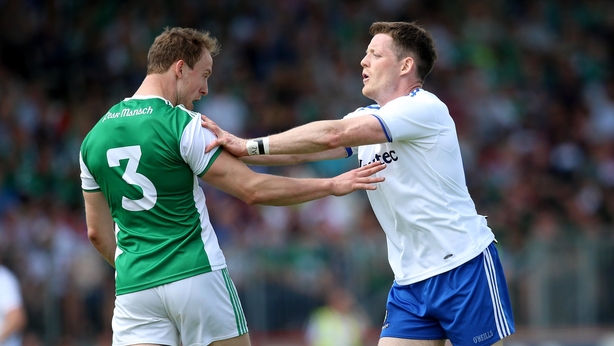 This is where the Fermanagh centre back excelled. Anticipating the "out-to-in" support runs, McMahon consistently slowed and smothered phase two of Monaghan's attacks at the point where they drove back across the centre to take away momentum and force their Division 1 opponents to pour more and more bodies and energy into retaining possession and trying to reignite pace into those attacks.
On a day when Monaghan still defended well – conceding nine scores will win most games at this level – it was their inability to break Fermanagh's defensive wall that left the Ernemen in the game to the death.
In impolite circles that measure football teams in results alone, this Monaghan team of the last six years are a marvel. Sure, they have good footballers and they have the mercurial Conor McManus but the consistency of League and Championship high achievement in that time is because of something deeper – a source of power that has charged Monaghan when performances were most needed and sometimes least expected but which has cruelly deserted them when they haven't been paying attention.
There are two factors that transform Monaghan into treacherous opponents at the very top level as both Dublin and Kerry can attest to from this year's national league. First is their meticulous attack that grinds open space through hard running.
Analysis during yesterday's game noted that Monaghan "have absolutely no offensive plan" but nothing could be further from the truth – their attacking plan is built smartly around width and angles of support running that no one in the country can currently replicate. When executed well they can be irresistible.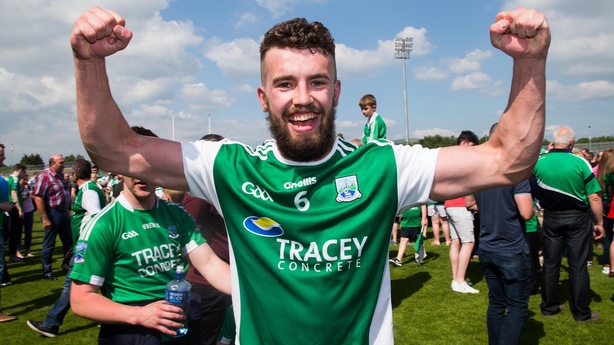 The second crucial and most envied facet of Monaghan's play is their sheer collective desire to compete, stand their ground and scrap. This manifests itself in a work rate and heart that enable the group to impose their will on more fancied opponents. The management of Malachy O'Rourke weaves everything together to give us the marauding beast that we recognise on their best days. A master of maximising resources, Malachy has continued to rejuvenate and motivate the ageing part of the squad in particular.
Unfortunately, everything Monaghan do is predicated on that second quality; their desire to compete and the pace and energy they expect of themselves. In particular, an offensive plan that requires the volume of high speed running they demonstrated against Tyrone two weeks ago to create clear scoring opportunities immediately malfunctions if they are not at the peak of agitation.
Without their hunger Monaghan become ordinary, predictable and cumbersome. They have demonstrated that consistently in the last two years against opposition that they should have dismissed. Down, Carlow and now Fermanagh are star witnesses for the prosecution in this regard. Pete McGrath is famously quoted lamenting that complacency comes like a thief in the night but the Farney men have not heeded persistent warnings and have paid the price of potentially back-to-back Ulster titles.
Put simply, Monaghan at their best are a raging wounded animal but without their manic desire to beat the perceived odds they wither.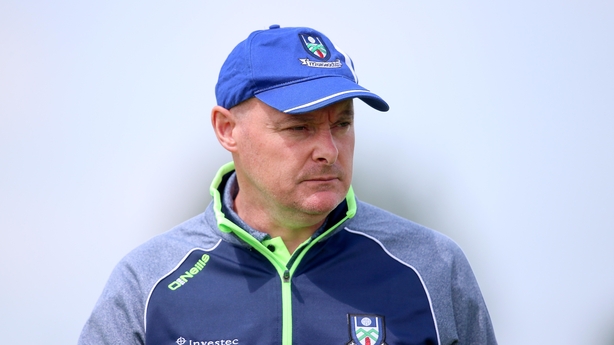 Team preparation for high performance is complicated and all encompassing. The sentiment amongst coaches particularly that should worry them the most is that the team are "perfect". The feeling that all is in place, the preparation is comprehensive and all the players have to do is play is a recipe for disaster. Once the swim settles to treading water in anticipation then the desperate hunt for tiny openings ceases.
I can't help believing that the performance against Tyrone with a two week lead into the easier semi-final must have felt perfect.
When the soldiers are pushed out in front to represent the body of work any group of players have amassed they must represent that work in the manner that the group demands but they must always carry the fear that they will fall short in their duties. Fear is good. Fear can be great. Not the sort of fear that staggers your run into a break ball or the sort that turns a runner away from contact. Rather, the sort of fear that keeps any warrior on edge, knowing that all can be lost with one lapse in concentration, one weak execution or one error in judgement.
"The hero and the coward both feel the same thing, but the hero uses his fear, projects it onto his opponent, while the coward runs. It's the same thing, fear, but it's what you do with it that matters." Cus D'Amato
Fear can be a great driving force.
"Today will be the day I am found out. I am not fast enough, I am not strong enough. My passing, tackling, shooting, handling is not at the level people think it is. I am too old. I am too young. I am not fit enough. I have been getting lucky all this time and today could the day when reality bites."
Monaghan were not afraid of Fermanagh – nor should they have been – but they should have been afraid of themselves.