Playing camogie for Cork runs though Aoife Murray's veins.
The 34-year-old goalkeeper is weighed down with medals having represented her county for 16 years and won all there is to win many times over.
Eight All-Ireland titles, seven All Stars, and still, the hunger burns for more.
She's back for another crack at the big one this summer and takes the captaincy from the retired Rena Buckley.
Murray admits that she took the winter months to really think through her future having won the O'Duffy Cup last September when Cork edged old foes Kilkenny in a pulsating decider.
Her brother Paudie is the Cork manager, and both took some down time to consider their future.
"To be fair this is probably the quietest winter Paudie's given me, which normally bodes trouble!" Murray told RTÉ Sport.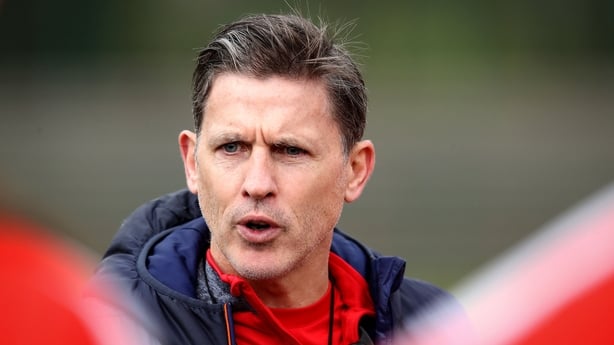 "Our main thing in our family is to make sure our parents are proud of us. For me to give a few summer days for my dad to get out and support us, it is a massive factor.
"The older you get, more things creep into your life and the commitment gets harder. Physically as well it's getting a bit harder. I took the winter (to think about it).
"When the management came back and the likes of Gemma (O'Connor), Orla Cotter... I'd love to keep playing with them as long as I can. That's a big reason I came back."
Dual star Buckley had indicated she would not be committing to the camogie team this year before she eventually confirmed her inter-county retirement outright so Murray was given the captaincy back in January.
Paudie Murray has described her as being "one of the people inside in the dressing-room that was a captain without being a captain really" and she is a hugely respected figure in a panel heaving with talent.
18-time All-Ireland winner Buckley departed to glowing tributes, but for Cork, the show must go on.
"We haven't had Rena all year," added Murray. "We're pretty used to that through the league and the Munster. We will miss her obviously. She's a great leader.
"But listen, we all have to move forward. One door closes and another one opens. We've plenty of girls there who are really looking to step up. It's going to be a bit of excitement."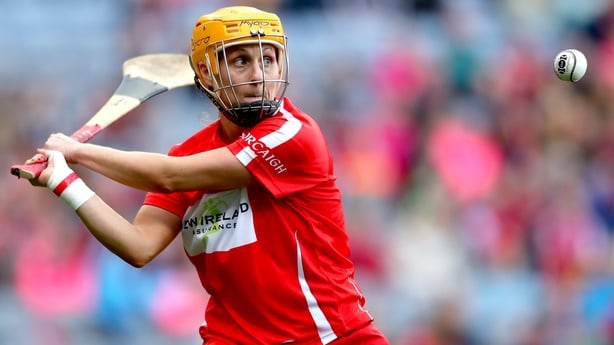 Right now it's all eyes on Wexford. Cork begin their title defence with a Group 2 clash against last year's quarter-finalists, surprisingly turned over by Dublin.
It's a tough start to an intense burst of group games, but that's how Cork, and Murray, like it.
"There's no better way to start a championship than starting the likes of Wexford. They're going to be a massive challenge.
"They're a team we always struggle to beat.
"They've got a few young girls coming along there as well that would probably like to run the older Cork legs. It's certainly focused out minds.
"We're either going to get it right or we're going to get it wrong."