Throw-in
Pearse Stadium, Sunday 27 May, 4pm
Online
Live blog on RTÉ.ie and the RTÉ News Now App from 3.30pm
Radio
Live and exclusive national commentary on Sunday Sport, RTÉ Radio 1, from Ger Canning and John Mullane.
TV
The Sunday Game Live on RTÉ 2 from 1.30 pm will have export analysis from Cyril Farrell, Ger Loughnane and Henry Shefflin, with live and exclusive commentary from Marty Morrissey and Brendan Cummins.
Highlights of the game, along with all the weekend's action, on The Sunday Game, RTÉ 2, from 9.30pm.
Big guns will be pulling for hurling supremacy on @TheSundayGame this weekend pic.twitter.com/1NOAJrUJgM

— RTÉ GAA (@RTEgaa) May 25, 2018
Past 5 Championship Meetings
2016 Kilkenny 1-26 Galway 0-22 (Leinster final)
2015 Kilkenny 1-22 Galway 1-18 (All-Ireland final)
2015 Kilkenny 1-25 Galway 2-15 (Leinster final)
2014 Kilkenny 3-19 Galway 1-17 (Leinster semi-final replay)
2014 Kilkenny 3-22 Galway 5-16 (Leinster semi-final)
Form Guide
And so the Galway hurlers finally get to play a home match in Leinster in this their tenth season in the eastern province. Brian Cody's Kilkenny are the visitors in a game that some, and only some I would say, see as a curtain-raiser for the provincial final on 1 July.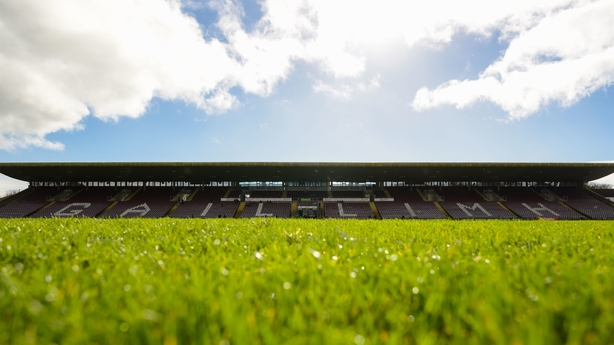 It''s fair to say they'll be no holding back in this the 43rd championship meeting between the sides. The Cats lead 31-9 with two draws from the previous encounters. To further emphasise Kilkenny's dominance, Brian Cody has managed Kilkenny 16 times against Galway in the championship since taking over at the start of the 1999 season, winning 11.
Galway's last win over the Black and Amber in championship came in 2012 when they overwhelmed their opponents in the Leinster final on a 2-21 to 2-11 scoreline.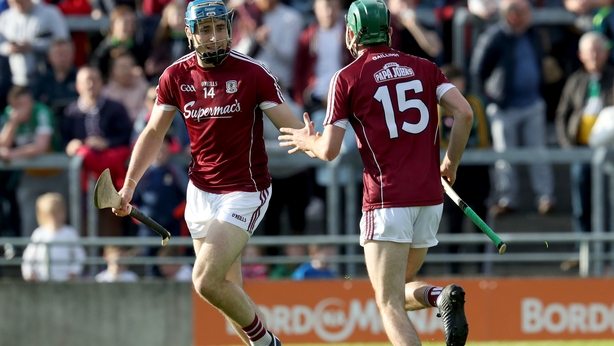 And so to the present. The reigning Leinster champions began their defence with a 5-18 to 2015 win over Offaly a fortnight ago. Brian Concannon hit two goals for Galway on his championship debut. Examining the outcome closer, Galway's total of five green flags was three more than they managed in their march to Liam MaCarthy glory in 2017.
Points then may have been the way for the Tribesemen to ultimate glory last year, but Micheál Donoghue's men may now look to be more clinical nearer the goals in the weeks ahead.
"If you don't go for goals you are not going to get them," said Adrian Tuohy to RTÉ Sport after the win over the Faithful.
"Last year we were closed down when we got inside inside so we realise that we need need to make more space to get goals. Goals win games at the end of the day."

Kilkenny lead the Leinster table with two wins from two, following on from their comfortable enough win over Offaly last Sunday.
That said, the current league champions watched a nine-point lead get whittled down to just three by a determined Offaly outfit with six minutes left to play. Liam Blanchfield struck a decisive late goal to settle any nerves.
That said, manager Cody will demand an improvement in front of the posts after firing a whopping 22 wides.
A title in the bag, but this trip west is the acid test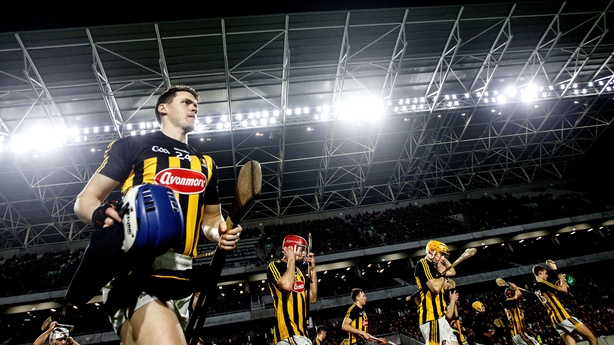 An early spring of some discontent turned to a late spring of great expectation. You couldn't say that Kilkenny had gone away, but the nature of their league final win over Tipperary showed us more than a few glimpses of them in their pomp.
And then then Dubs threatened to pull them back down to earth a few weeks back, but they were not for bending as they extricated themselves from the Parnell Park vice grip.
But Galway on their own patch presents a steeper hurdle to clear. Kilkenny are seen as the underdogs in Salthill. That said, the way's Cody's men took care of Wexford and Tipp en route to spring glory is a sign that the mean streak is back.
No All-Ireland since 2015. That's an eternity. Defeating the Tribes will give them the advantage in the head-to-head over their rivals - an important fact if congestion reigns in the round-robin table after all have played their four games.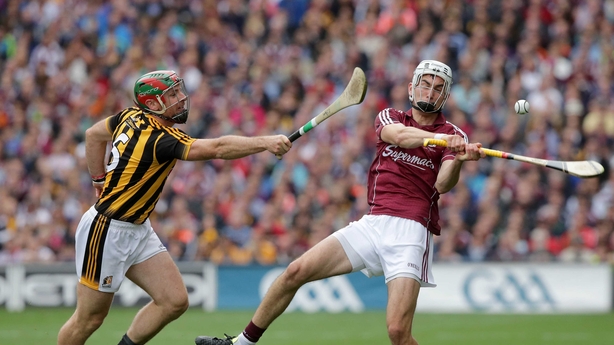 "I fancy Galway. I've been saying since before the Championship that they have the most settled team – they started 13 of their All-Ireland team against Offaly– and Kilkenny had a lot of debutants against Dublin.
"They got more experience the last day against Offaly, but there's still a little bit of an unsettled look about the team and maybe Brian Cody isn't sure of his best 15 yet.
"I think we'll find out a bit more out about Galway; is the hunger still there? They'll have to be a lot sharper than they have been because they cruised through the League, but I think Galway will win what will be a historic occasion with Leinster hurling going to Salthill for the first time."
Teams
Enda Morrissey, James Maher and Walter Walsh - all of whom were unable to play against Offaly last weekend due to illness or injury - return to the Kilkenny starting line-up for their Leinster SHC round-robin clash with Galway at Pearse Stadium.
In another boost for the Cats, Richie Hogan is named on the bench.
Kilkenny: Eoin Murphy; Enda Morrissey, Padraig Walsh, Paddy Deegan; Conor Delaney, Cillian Buckley, Paul Murphy; Conor Fogarty, James Maher; Martin Keoghan, TJ Reid, Liam Blanchfield; John Donnelly, Walter Walsh, Luke Scanlon.
Galway: TBA
Weather
Again warm and humid with highest temperatures typically ranging 18 to 22 or 23 degrees Celsius, warmest across central and northern areas. Some southwestern counties will experience slightly lower maxima with onshore breezes. Some scattered showers early on but they will tend to become more isolated with spells of sunshine through the day, all in near calm conditions. For more go to met.ie