Just a month after Cork's brave exit at the hands of Mayo in last year's championship, Ronan McCarthy was named as the new senior football manager, taking over from Peadar Healy.
A corner-back on the Rebels team that earned provincial glory in 1999 and 2002, and suffered All-Ireland final heartache against Meath in '99, McCarthy was handed a three-year term.
His first task was to spearhead a meaningful tilt at escaping from Division 2 in the league.
The Rebels, however, fail to muster the required gallop during the spring and finished third from bottom in the section, picking up just three wins.
On Saturday evening, McCarthy sends his Cork side to Semple Stadium for a date with Tipperary in the Munster semi-final.
It may be early days in this new management ticket, but there is pressure on the Rebels to deliver something tangible from the summer. However, the manager himself is not looking too far ahead.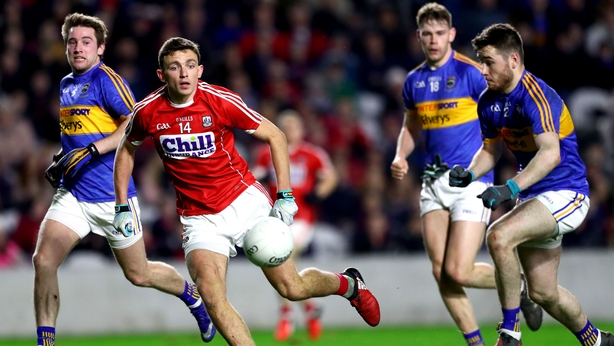 Speaking to RTÉ Sport, he said: "Look, I started with a realistic ambition for us to be promoted from Division 2 and we didn't achieve that.
"The Super 8s sounds great. Three really good games, one at home, one away and one in Croke Park, playing regularly in the middle of the summer. It's everything you'd want to be involved in but that's too far ahead for us really.
"It's the standard answer but we can only have one focus here and that's Tipperary on Saturday. If you win that game it opens up avenues but there's always a danger in this that you start looking too far ahead.
"People ask me about the three-year plan, building the team and developing and so on, but let's see what we can do this year first.
"This could be our best opportunity that we have. Let's do the best we can, let's focus immediately on the Tipperary game and go from there. Absolutely we'd love to get to the Super 8s but let's not get ahead of ourselves."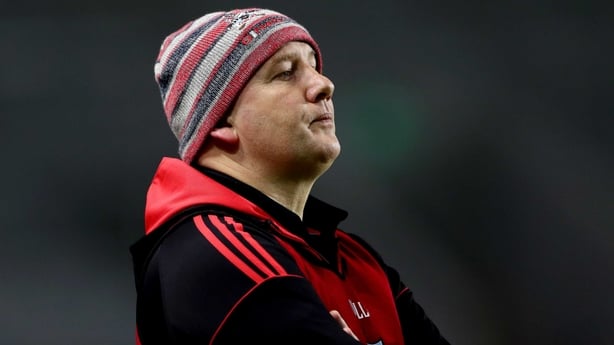 Saturday's game in Thurles will be the third year on the trot that Tipp and Cork have met in Munster.
It's one win apiece and McCarthy is happy that his troops are again facing a side who play, in his words "a very good brand of football".
"Tipperary are a very good side and they're very well managed," he added.
"A lot of teams who make progress do it on a very defensive background, pulling men behind the ball and winning tight games.
"To be fair to them, they've (Tipperary) gone and done it playing a very good brand of football with good forward play. When you've forward players of the calibre that they have, it's maybe a bit easier but they've certainly done it with a bit of style and a positive outlook in the game.
"They've built it very well over the last three to four years and as you say they beat Cork in Thurles in '16, Cork won narrowly last year, so there has been a good rivalry built up there."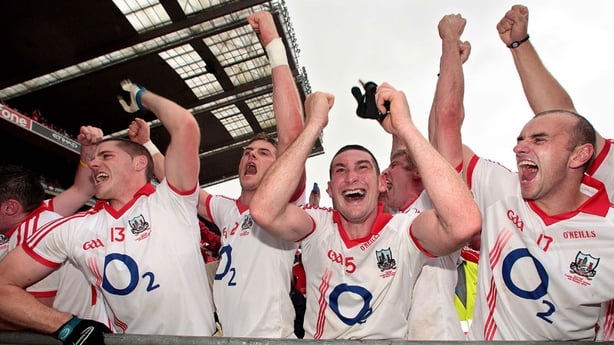 It's been eight years since Cork claimed their last All-Ireland title - the culmination of years trying to reach the promised land. Since then their stock has fallen somewhat and it's 2012 since they last reigned supreme in Munster.
McCarthy is keen for this current crop of players to make their mark and create a new identity.
"We need to move on from 2010, only from the point of view that those players now would be 35 years of age, they'd be retired and we keep looking back at them," he emphasised.
"They were a great team with great players and showed great leadership. They came through a time when Cork were unsuccessful and persevered and then got the success they deserved.
"We need to move on and let this group come through. There's 30-35 players there. By any definition there are going to be leaders there but let's give a chance for them to emerge and it will."
Follow Tipperary v Cork and all the weekend GAA action via our live blogs on RTÉ.ie and the News Now app, or listen to live and exclusive radio commentary on RTÉ Radio 1.