Tipperary are in big trouble.
If they lose to Cork on Sunday they are all but out of the Munster Championship so the pressure is seriously on. They're probably playing for a third-place finish already.
The team selection at the Gaelic Grounds was very strange. I know they had a few injuries but to enter the first game, against a very good Limerick team, with a new full-back line, goalkeeper and centre field was a big gamble and it backfired.
They really need the likes of Brendan Maher, Bonner Maher and Seamus Callanan fully fit and ready to start for what is now a huge game.
If they go out with the same team I couldn't see them beating a Cork side that were hugely impressive against Clare, even though it's in Semple Stadium.
Tipp's tactics didn't make sense. On Sunday, they seemed to want to get the ball over the Limerick half-back line as quickly as possible and went route one throughout the game.
They've gone away from their strategy in 2016 when the quality of ball hit in to the corners was so good that they ripped Kilkenny's back line apart in the final.
They only lost last year by a point to the eventual champions Galway, so why change?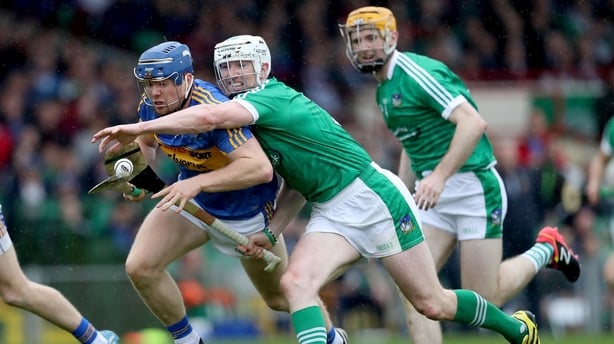 They did get some success going long to John McGrath and Jason Forde, particularly in the first half when Seamus Hickey was in big trouble at full-back. But when Mike Casey replaced Hickey for the last 20 or so minutes that stopped.
Casey was brilliant for Na Piarsaigh in the club finals against Cuala and mopped up any ball played in high. But when it was played in low in front of Con O'Callaghan he struggled a little bit so that was probably the time to change things up.
Sometimes going long works and other times it doesn't. The key is knowing when something is working and when it isn't and being able to make a change.
The Kilkenny team from 2006-2010 were renowned for going direct and relying on the player around the square to win it.
By 2011, that had all changed, and the crossfield balls worked a treat in the final when Henry Shefflin was exceptional.
Tipp got it wrong by persisting in just bombing balls in on top of Jason Forde and hoping that he would get enough scores to win the game.
Their game plan needs to change against Cork, whose backs were outstanding against Clare.
Colm Spillane cleaned Shane O'Donnell out in the air so if you hit high balls into this full-back line they'll mop it up all day long.
Media ban-ananas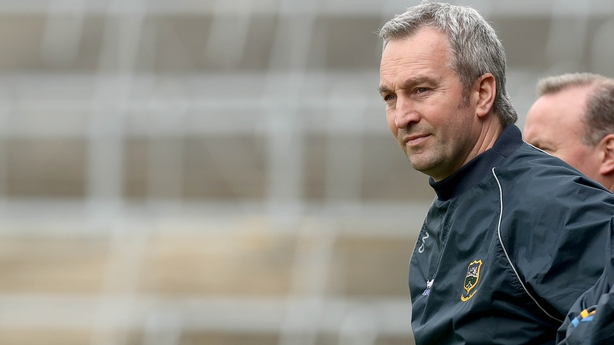 Tipp's (temporary) media ban was a load of nonsense.
It's all part of the GAA and something that needs to be done in the build-up or aftermath to a game. You have to be professional enough to stand in front of the camera whether that's after a loss or a victory.
You do what you have to do and push it to one side. If Michael Ryan doesn't want to do it, get one of the selectors to do it.
Maybe it was a sideshow to distract from the result but it came across as immature and was probably something the Tipp County Board could have done without.
Salthill shadow-boxing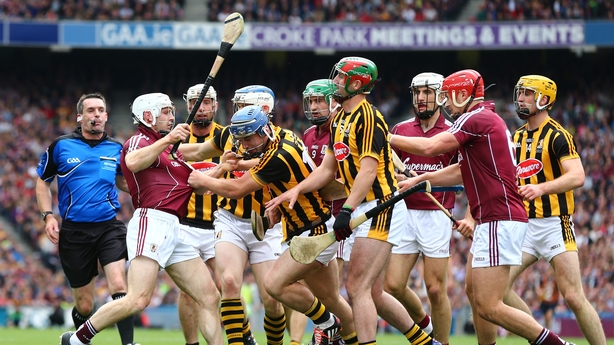 Galway against Kilkenny is not as huge a game as it would have been if Dublin had held on in Parnell Park.
With two wins already, even if Kilkenny lose they will still likely be playing Wexford for a place in the Leinster final.
There are reports that Walter Walsh, James Maher and Conor Fogarty may not be fit so you would have to make Galway favourites, especially at Pearse Stadium, but Kilkenny will still go at them.
Galway scored more than twice as many goals (5) in their first game against Offaly as they did in the whole Championship last year (2) so look to be setting up more offensively.
They haven't beaten Kilkenny in Championship since the Leinster final in 2012 so if they're serious about winning back-to-back All-Irelands, they'll want to lay down a marker.
Little between them in Leinster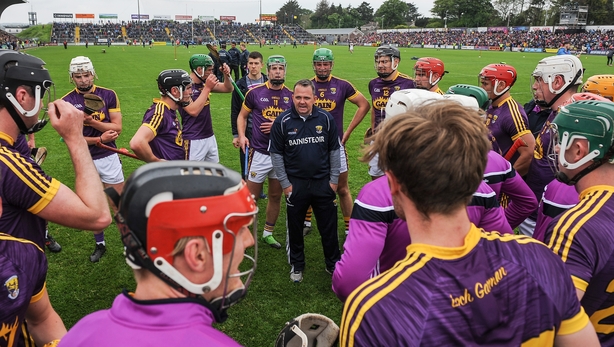 Losing to Dublin would have burst the bubble for Wexford but the hype and the Davy factor are still there. You could see the relief on his face after the game.
They ground out the win, with the likes of Rory O'Connor really stepping up to the mark, and if they get past Offaly on Saturday they are all but guaranteed a place in the top three.
Dublin's year looks over already. With a little bit more experience in the side they probably would have pushed on and beaten Wexford.
They ran both Kilkenny and Wexford to within a couple of points, which shows there's not a lot between these teams.