RTÉ Sport has chosen 6 players to follow through the 2018 Championship. We will look at their careers to date, their aims for 2018 and what success looks like for them and their counties. This time the spotlight on returning Tipperary player Cathal Barrett.
***
Cathal Barrett's last two Championship outings for Tipperary have been wildly contrasting.
In September 2016 he collected his first All-Ireland title, followed swiftly by his first All Star award after a stellar season at corner-back for the Premier County.
Eight months later and things could hardly have been any worse on the field of play. Ruptured knee ligaments rubbed salt into the wounds after Cork put paid to Munster ambitions in a first round defeat, but worse was to follow.
While injury had already ruled the Holycross-Ballycahill out of the qualifier against Westmeath, Michael Ryan dropped the defender from his squad for the remainder of the season following a disciplinary breach.
Donagh Maher was the main beneficiary of Barrett's absence, but after defensive difficulties against Clare in the All-Ireland quarter-final, there were suggestions that Barrett could be back in the blue and yellow before the season was out. Ryan however poured cold water on that prospect against an in-form Galway attack.
"There will be no more changes to the panel in 2017. That's it and that's the last I will say on that."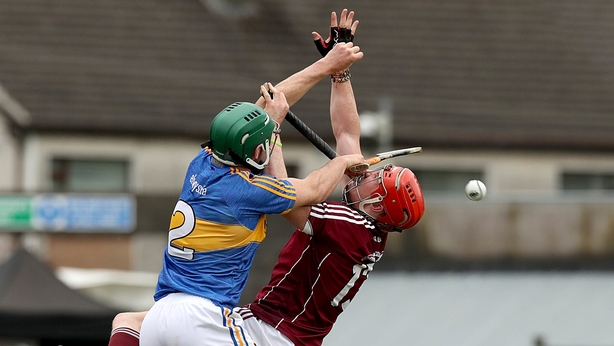 Conor Whelan and Conor Cooney sparkled in attack and picked off six points from play in the full-forward line as Tipp came off the wrong side of a one-point game.
Barrett's man-marking abilities, which helped him claim the Young Hurler of the Year five years ago, would have made him an obvious choice to pick up Whelan in particular, but whether he would have made the difference is a matter of opinion.
What is fact is that Barrett rejoined the squad before the end of the year after a meeting with Tipp management and will be itching to back in the cut and thrust of Championship hurling. Whether that is against Limerick this weekend remains to be seen.
Where the 24-year-old will be deployed over the course of the season is another point of discussion.
Ryan has experimented in the early part of the year by moving Barrett out to midfield, getting his first taste of action in the new role in a challenge game against Dublin in January.
He subsequently started three League games and came on in two more in the middle of the park, proving to be an able link between defence and attack, while also picking off a couple of points against Cork.
"The Tipp management are trying few things as to where to play him," Liam Sheedy says. "He's very dynamic on the ball and good going forward. The midfielder of today needs to have massive mobility to get up and down the field and Cathal has that. It's at what price does that come at."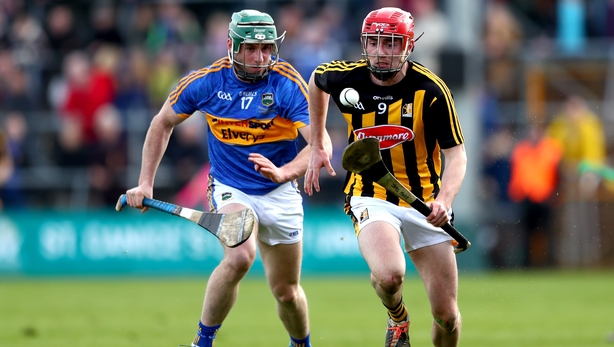 Noticeably, he was only a second-half replacement during the League final where Kilkenny dominated midfield on their way to lifting early season silverware.
"It doesn't matter whether you're corner-back, midfield or corner-forward, as long as you're hurling," he responded when asked about his new playing environment.
Though there still appears to be at least one spot up for grabs in the full-back line.
Kiladangan's Alan Flynn started seven games in the League, while James Barry also looks assured of a spot. Mikey Cahill and Donagh Maher are battling to be match fit, while Tomás Hamill is also in the mix. According to Sheedy, Flynn's form means that the versatile Barrett is freed to play further up the field.
"I would definitely see him being an option in the half-back line. There is probably a position there to be won," he says.
"For a small guy he is very, very strong in the air. I have seen him mark guys with a height advantage, but I have never seen him under pressure in an aerial battle. He is good to get the ball to the ground and as soon as it gets to the ground, he is hard to beat.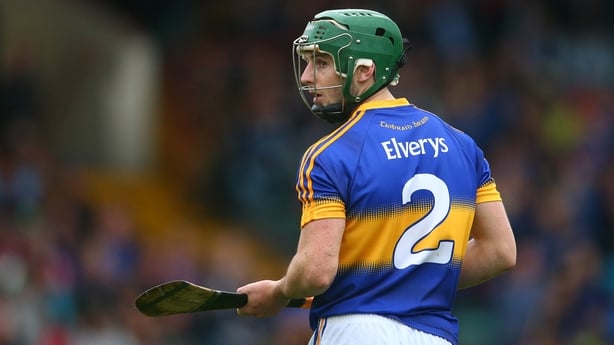 "I think Mick Ryan is looking to see if he can get more out of him. The diamond of the half-back, midfield and half-forward line is where the real engine room is and Cathal has a lot to offer within that area. That's where the bulk of the action is.
"I think Mick showed he is keen to get Cathal into the centre of the action."
Where he plays will be of interest, but what is certain is that a fit-again Barrett will bolster the options available to Ryan as the Premier County look to make another assault on Liam MacCarthy.
Follow Limerick v Tipperary and Cork v Clare this Sunday via our live blog on RTÉ.ie and the News Now App from 1.30pm, watch live and exclusive TV coverage on RTÉ2 or listen to exclusive radio commentary on RTÉ Radio 1.