I never expected Galway and Mayo to be a great game of open football. Maybe it's the Tyrone blood in me but I find those competitive games between the top teams more interesting, even when it's low-scoring.
It was a bigger game for Mayo in terms of how their Championship will go.
On Sunday, they looked like there was a lack of energy to them and Galway seemed a younger, fresher team.
Mayo's road back now to get to an All-Ireland semi-final looks very long. They have seven games to play.
Coming through the qualifiers might suit a young team that have a bit of developing to do but Mayo's personnel has been fairly steady in recent years and they don't necessarily require those games.
There are a lot of mental miles on the clock, even more than physical, given the battles they've been involved in.
The new format makes it a bit more difficult. Playing three games in 21 days in the Super 8s would be a big ask for them.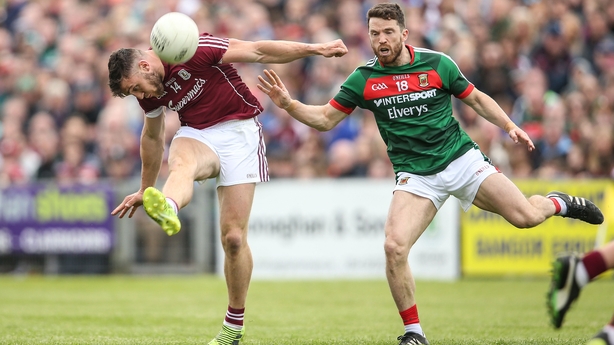 A lot will depend on the draw they get in the qualifiers. They could come up against Cavan, who are a Division 1 team next year, or the losers of Tyrone-Monaghan and their Championship could be over fairly soon.
Tom Parsons' horrific injury is another one to add to the list, which contains some of their more senior players like Lee Keegan, and Diarmuid O'Connor is suspended now as well.
I wouldn't agree with Colm O'Rourke that they are in 'terminal' decline. From my own time playing I know that experience can be what keeps you competitive, and it might be enough to keep them playing this year. But it will be a much more difficult challenge than it has been the last couple of years.
When you get that inevitable big beating, for Tyrone it was when we lost a quarter-final heavily to Dublin in 2011, you end up with five or six senior players realising this is the end of that team and calling it a day. If that happens this year I think a lot of Mayo players will consider their futures.
You can never write them off completely. I made the mistake of doing so last year and it turned out playing the top teams does seem to bring out the best in them. But it does look a long way back.
Tribesmen on the up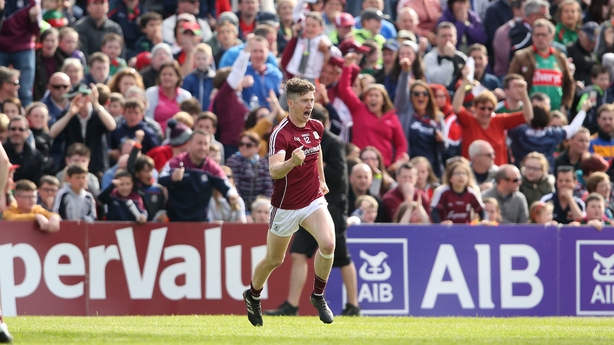 Galway performed well under the pressure of justifying their league performances. They'll take huge confidence from the win.
They'll expect to beat Sligo in the semi-final and get Roscommon for a bit of a revenge match in the final.
The winning of the game came from their subs bench - the likes of Peter Cooke, Eamonn Brannigan, Tom Flynn and Ian Burke had a major influence – and having that strength of panel will be very important come the Super 8s.
It will be interesting to see if they can push on and become real All-Ireland challengers.
Some of the criticism of their style seems like begrudgery.
The game has changed and they're never going to play the open, free-flowing football of their teams of 1998 and 2001.
These days you have 15 defenders and 15 attackers. Every team is doing it but some teams are better than others. Even the Dubs play that system, they just have more top players so it looks a bit easier on the eye.
It's what you have to do to be successful and Galway seem to be on the right path to getting that balance right.
Cavanagh crucial for Tyrone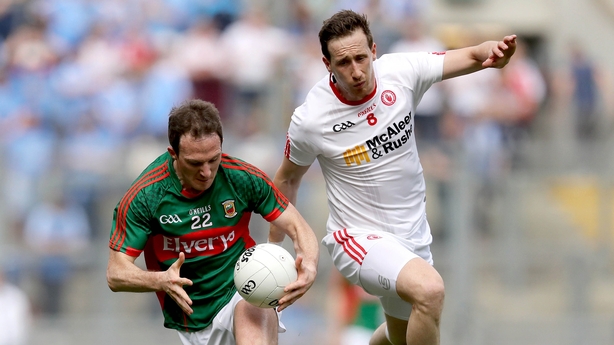 There's another heavyweight contest in Ulster on Sunday, when Tyrone host Monaghan.
Monaghan had a very successful League campaign. Beating Dublin in the last game was huge psychologically, given how they've struggled in Croke Park in Championship football.
Tyrone had a poor start and ended up finishing very strongly.
They seem to be trying to get the ball inside faster and commit more men to attack this year but I still think they're lacking the likes of a Stephen O'Neill or Peter Canavan up front that allows you to play a different type of game.
Last year Tyrone's weaknesses were their full-back line and full-forward line, and the middle eight is still where their strength is.
You have a potential half-forward line of Mattie Donnelly, Peter Harte and Niall Sludden. Frank Burns had a fantastic League alongside Conor Meyler in the half-back line.
The big question is whether Colm Cavanagh and Tiernan McCann will be back from injury. Colm's inclusion could be the crucial factor in the game.
Monaghan will have the one outstanding forward on show in Conor McManus. He's not the sort of player you can nullify on a one-to-one basis but Colm has proved, along with Dublin's Cian O'Sullivan, to be the best sweeper in the country.
Championship romance isn't dead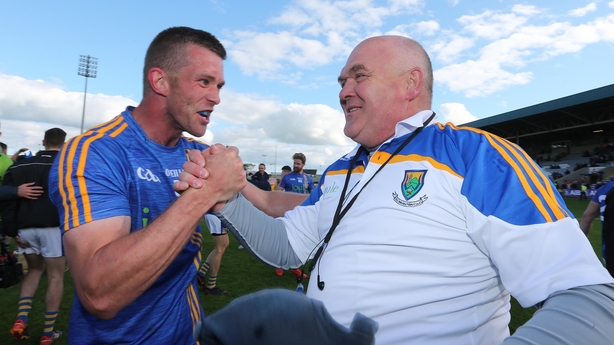 There's a lot of debate about a tiered Championship but the wins for Wicklow and Carlow showed the romance that's still there.
That's what it's all about and is something we must retain. Those sort of victories are important in keeping players interested.
The poisoned chalice for Wicklow is playing the Dubs in the next round, but going into the qualifiers they will have something to build upon.
We want to see some of the teams from Division 3 and 4 making the Super 8s or it's not going to serve the wider interests of the sport.