Galway manager Kevin Walsh acknowledged that his own side have plenty to improve upon after their three-point win over Mayo in the hotly anticipated Connacht SFC meeting in Castlebar.
Johnny Heaney's goal - struck at the beginning of the elongated period of injury-time - proved the difference between the sides as the visitors chalked up their third successive win over Mayo in the Connacht championship.
In one of the game's critical moments, Mayo were reduced to 14 men just before half-time when Diarmuid O'Connor received a straight red card for elbowing Paul Conroy.
Speaking to RTÉ Sport immediately after the game, Walsh felt that the sending off impacted on the game as a spectacle during an especially cagey second half.
"I'm sure for the purists it wasn't pleasing to watch. In the second half, Mayo were down a man and were probably hoping to hit us on the counter. So, they left (everybody) completely back. But that's the way it is. You have to deal with that.
"Look, it's great to win it. It's been quite a while since we've won three in a row over Mayo. But it's not about that. It's about us trying to improve again.
"And there's loads to improve on that, to be honest. I think for both sides when they look back on it, there's loads to improve on that. But it was always going to be one of those kind of games."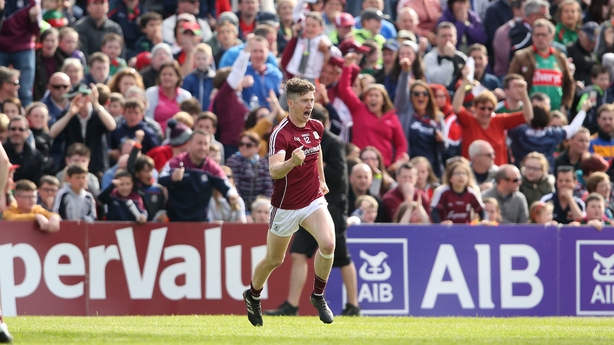 Galway scored three fisted points in the second half, conservatively opting for the point when there was a hint of a three-pointer on each occasion.
Not so Heaney who chose to lash the ball into the roof of the net when the opportunity arose early in injury-time. Walsh fully endorsed the decision.
"It was a super finish. He could have done the easy thing and taken a point but he was dead right. You have to put those chances away.
"Mayo are going for the backdoor now and we're going on in a seriously heavy Connacht championship. But that's the way it is. We'll learn from this."