The old GAA saying of "take your points and the goals will come" certainly did not apply to Galway on their march to All-Ireland hurling glory in 2017.
In their five championship games the the Connacht side averaged just under 28 points per game. Only twice, however, did they find the net and that was in their Leinster quarter-final victory over Dublin.
Galway's first step in their defence of Liam MacCarthy saw them raise the green flag five times against Offaly. In fact they could have had more at O'Connor against a Faithful outfit who nevertheless were competitive for much of the Leinster round-robin opener.
Reflecting on Saturday evening's victory, Galway defender Adrian Tuohy told RTÉ Sport: "At some stages of the game we weren't happy, at other stages we were happy. There's a lot to improve on. That said we scored five goals, it's something that was troubling us last year. We weren't getting goals but we put that right today and we could have got a few more.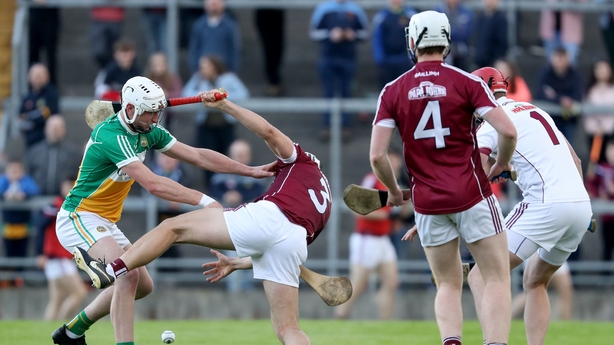 Joe Canning had three chances for goals in Galway's 5-18 to 2-15 victory, including a missed penalty. In what is sure to be most competitive hurling championship, giving the new format, Tuohy is only too aware that accumulating three-pointers will be crucial in the weeks ahead.
"If you don't go for goals you are not going to get them," he added.
"Last year we were closed down when we got inside inside so we realise that we need need to make more space to get goals. Goals win games at the end of the day.
A doughty challenge from Offaly was expected and it materialised for the most part, with the Beagh clubman paying tribute to the efforts of Kevin Martin's side.
"We knew coming down here they were going to do that and were going to have a right cut at the All-Ireland champions.
"They threw everything at us and they did so for most part of the game. It takes a bit to get used to championship hurling; it's a step up from the league."