Alan Dillon says he is disappointed that some of his former Mayo teammates are among the GAA players who continue to get 'targeted' by certain sections of the media.
Dillon was speaking on the Saturday Sport panel when he was asked by presenter Joanne Cantwell about what motivates the Mayo players to continuously come back and compete for the Sam Maguire despite the years of disappointment they have endured in All-Ireland finals.
The Ballintubber man played in six All-Ireland deciders during his career, all of which ended in heartache for the western county. He said that it's a testament to his former teammates that they refuse to give up the fight for All-Ireland glory.
"They keep coming to the well and you have to admire that mentality. No matter how many knocks they take, be it from outside commentators or supporters, it just galvanises the team," said Dillon, who retired from inter-county football last November.
"Sunday is the start of another journey for this bunch of lads. Whatever happens on Sunday evening, these lads are unique in terms of where they've put Mayo football on the map. I'm just hoping they get over Sunday and move on a step further to a Connacht title."
Dillon went on to explain what he meant by 'knocks from outside commentators,' with Mayo stars Aidan O'Shea and Lee Keegan both coming up as examples of players who have been on the receiving end of these negative remarks.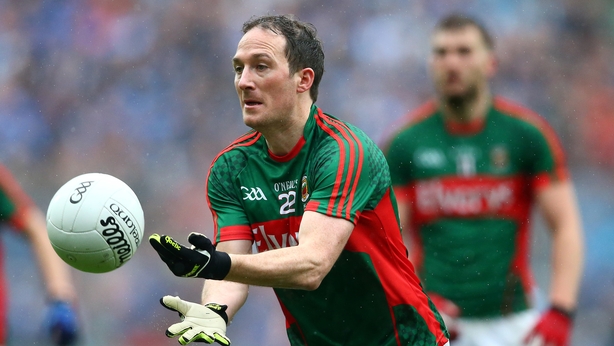 "Mayo have been written off [before]. There's been a certain amount of anarchy in being written [by] certain individuals. I'm not naming any individuals but some of our players have been targeted in the past."
"These guys are at the top end of football, we don't see any other players being targeted as much by certain analysts or media personnel. Potentially, Diarmuid [Connolly] is another example. It's just unfortunate that these players keep getting targeted 
He added that while these comments don't have any psychological impact on the team as a collective, he said that the families and friends of these players are more likely to be affected by it.
"For us, it doesn't really affect the group but I'm sure on a personal level for the individual, for their families, it does taste of a lack of respect for these guys. Based on their merits and their sporting ability, these guys do it day-in day-out and have sacrificed an awful lot to represent Mayo and represent their clubs. 
"Let's judge them on their abilities and not on the stuff that goes along with it."