Throw-in
Parnell Park, Donnycarney, 2pm Sunday 13 May
Online
Live blog on RTÉ.ie and the RTÉ News Now App from 1530.
Radio
Exclusive national radio commentary on Sunday Sport, RTÉ Radio 1, with Pauric Lodge and Tom Dempsey,
TV
Live commentary on The Sunday Game from 1.15pm on RTÉ 2. Analysis from Anthony Daly, Henry Shefflin and Liam Sheedy, with commentary from Daragh Maloney and Michael duignan.
Highlights of the game, along with all the weekend's action, on The Sunday Game, RTÉ 2, from 9.30pm.
Past 5 Championship Meetings
2016 Kilkenny 1-25 Dublin 0-16 (Leinster semi-final)
2014 Kilkenny 0-24 Dublin 1-9 (Leinster final)
2013 Dublin 1-16 Kilkenny 0-16 (Leinster semi-final replay)
2013 Kilkenny 1-14 Dublin 0-17 (Leinster semi-final)
2012: Kilkenny 2-21 Dublin 0-9 (Leinster semi-final)
Form Guide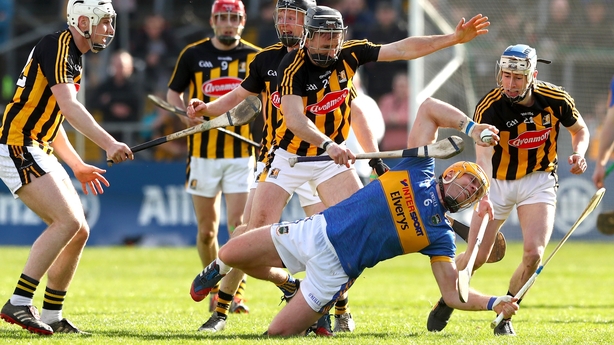 Kilkenny were crowned Division 1 Allianz League champions this year after winning six and losing two (Cork, Clare) of eight games. Dublin won two and lost three games in 1B before losing to Tipperary in the quarter-final.
The Cats, who looked to be facing into a bleak campaign when they lost their opening two matches, were unbeaten thereafter. And the performance against Tipp in the final was their best by some distance.
A Walter Walsh goal early in the second-half set the Black and Amber on their way, as they left the Premier in their slipstream.
Brian Cody had a beaming smile afterwards. Thoughts of their demise.....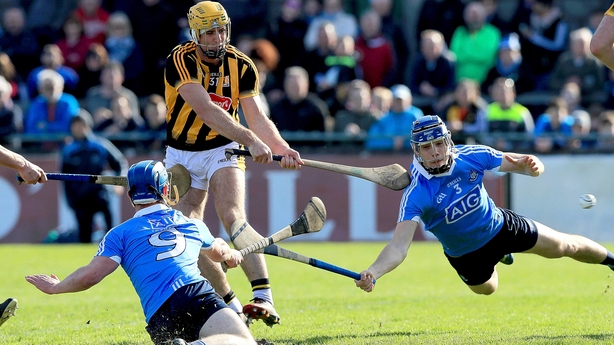 The Dubs, under new manager Pat Gilroy, did finish the league in a somewhat upbeat way when giving Tipp the runaround early on at the last-eight stage. With Cuala trio Cian O'Callaghan, Sean Moran and Jake Malone back in the starting XV for Sunday, there is some confidence out there that they can put it up to the Cats in the tight surrounds of Parnell Park.
"We are always going out to win the Leinster Championship," selector Anthony Cunningham told RTÉ Sport.
"We are massively looking forward to the challenges, we think we have the players that can definitely compete with the best of them.
"We have put in huge preparations under Pat and we are really looking forward to it.
"It is going to take time. You are building a team and you can see the progress."
Player Watch
Conal Keaney (Dublin)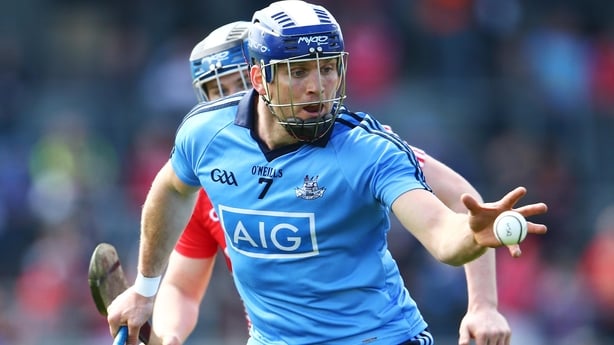 He's back. After deciding to retire from the inter-county scene in early 2016, Keaney gave the Dublin faithful a timely boss when returning to the fold last winter. He will start at number 11 against the Cats.
At the age of 35, the Ballyboden clubman still has that bit of class and sees his return as a journey that can reap dividends for Pat Gilroy's troops.
"I didn't come back not to win, so we're going to (aim to) win the Leinster and we're going to (aim to) win an All-Ireland, that's the bottom line," he told RTÉ Sport.
"If you were picking the draw, you'd want to have Kilkenny in your first game and you'd want them at home," he added.
Eoin Murphy (Kilkenny)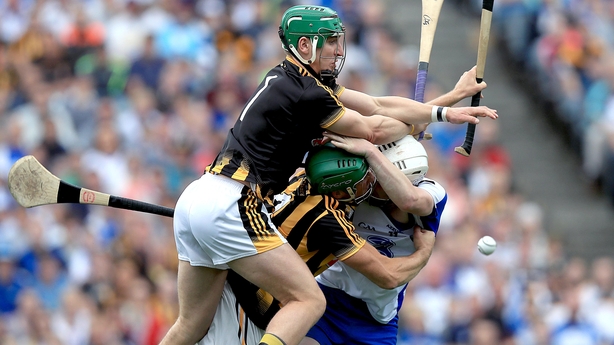 The Kilkenny netminder is an assured presence between the posts and already has four All-Ireland medals to his name. His agility and his cleverness in setting up attacks, often when plucking the sliotar from the above the crossbar, sets him apart from other keepers.
Manager Watch
Pat Gilroy (Dublin)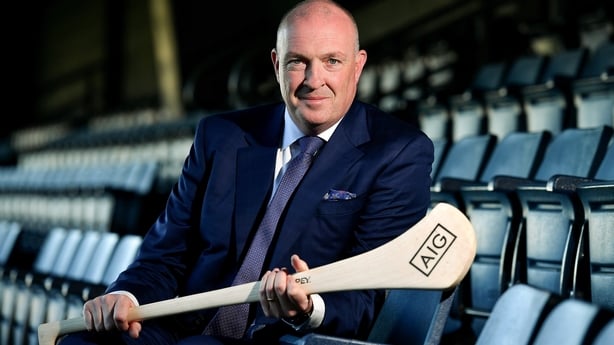 The St Vincent's man guided the Dublin footballers to All-Ireland glory in 2011, two years on from that infamous "startled earwigs" comments in the wake of a hammering from Kerry.
A successful businessman in his own right, you can be sure that Gilroy's Dublin will be well primed for the Kilkenny challenge and positive vibes are coming out of the camp.
Assessing Gilroy's contribution so far, selector Anthony Cunningham told RTÉ Sport: "Pat is a really organised guy, he has brought huge experience to the set-up," said Cunningham. "I will always learn off Pat.
"He has also brought in Mickey Whelan, Paddy O'Donoghue, Sean Brady, guys he had worked with through the football years as well. It is a very well oiled machine.
"He has a great way with his system of coaching. The way he would go is to give a lot of the responsibility to the players to figure out work, to talk about moves and to talk about tactics to develop their own game.
"If a player doesn't have it or know where he has to improve it is very hard to get that point across. It starts with number one, the player has to know what to improve on.
Brian Cody (Kilkenny)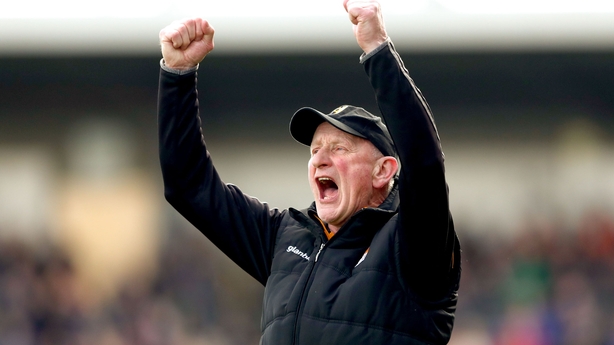 Now in his 20th year as Kilkernny boss, Brian Cody will no doubt be determined that his side remain in the championship mix for as long as possible after a 2017 campaign where they did not even see the grass of Croke Park.
Even after all these years he's obsessed with being the best in the land.
With spring in the rearview mirror, it's now full steam ahead in the drive for Liam MacCarthy.
Speaking recently to RTÉ Sport, he said: "I think anybody who gets a good run in the league it's always helpful and beneficial to them for the Championship. There was a time it was almost felt 'ah if you go well in the league you won't go well in the Championship'.
"I could never see the sense in that, never bought into that. We have had some successes over the years in the league and it's always helped us in the championship.
"You talk about momentum. Momentum does matter and if you like you could say we have some momentum and we have but what we're facing is the requirement to bring things up several notches is there in a big way."
Teams
Dublin: Alan Nolan; Paddy Smyth, Cian O'Callaghan, Bill O'Carroll; Shane Barrett, Sean Moran, Chris Crummey; Rian McBride, Eoghan O'Donnell; Jake Malone, Conal Keaney, Danny Sutcliffe; Fergal Whitely, Liam Rushe, Paul Ryan.
Kilkenny: Eoin Murphy; Joey Holden, Padraig Walsh, Paddy Deegan; Conor Delaney, Cillian Buckley (capt), Enda Morrissey; Richie Leahy, James Maher; Martin Keoghan, Tj Reid, John Donnelly; Bill Sheehan, Walter Walsh, Ger Aylward.
Hear the views of Eoin Murphy of @KilkennyCLG and Chris Crummey of @DubGAAOfficial ahead of the Leinster GAA SHC game at Parnell Park on Sunday. pic.twitter.com/B9n8UhFqnD

— Leinster GAA (@gaaleinster) May 10, 2018
The Offaly All-Ireland winner, when speaking on Morning Ireland believes the hosts will put it up to the Cats.
"I don't think Dublin's League form counts for anything and I think they will provide a very stiff test. I got it badly wrong about Kilkenny during the League. I thought it would take a lot longer for this new team, but they gave me my answer.
"I couldn't believe the way they improved in such a short space of time. It will be the last time I lose faith in Brian Cody after winning 11 All-Irelands and nine National League titles, I think he knows a little bit more about hurling than I do!
"They have a lot of new players and I think it is going to be tight – Dublin have a great record at Parnell Park – but I still fancy Kilkenny to just edge it."
Weather
Sunday will start mainly dry and bright with some sunshine. However, showers will develop again in the afternoon and a few will be heavy. Highest temperatures of 12 to 14 degrees in just light breezes. For more go to met.ie