Throw-in
O'Connor Park, Tullamore, 7pm Saturday 12 May
Online
Live blog on RTÉ.ie and the RTÉ News Now App from 1830.
Radio
Exclusive national radio commentary on Saturday Sport Extra, RTÉ Radio 1, with Pauric Lodge and Tom Dempsey,
TV
Highlights of the game, along with all the weekend's action, on The Sunday Game, RTÉ 2, from 9.30pm.
Past 5 Championship Meetings
2017 Galway 0-33 Offaly 1-11 (Leinster semi-final)
2016 Galway 2-19 Offaly 2-9 (Leinster semi-final)
2012 Galway 5-23 Offaly 3-15 (Leinster semi-final)
2010 Galway 3-17 Offaly 2-18 (Leinster semi-final replay)
2010 Galway 2-19 Offaly 3-16 (Leinster semi-final)
Form Guide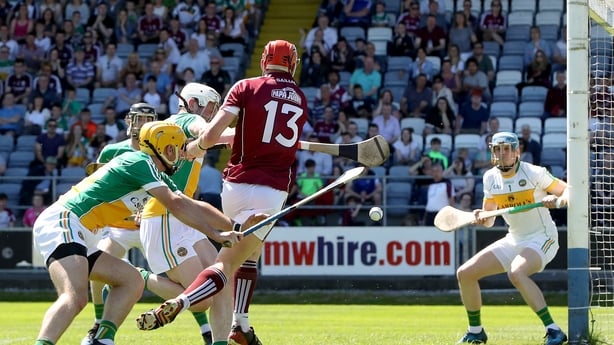 Offaly are seeking their first win over Galway in the championship since the 1994 All-Ireland semi-final. The counties clashed in the third round of this year's Allianz League 1B campaign when Galway won by 2-19 to 0-14 in Pearse Stadium.
Galway finished second in 1B (four wins, one defeat) before losing to Wexford in the quarter-finals. Offaly finished third n the table (two wins, three defeats) before going down with much gusto to Kilkenny in the quarter-finals
Player Watch
Ben Conneely (Offaly)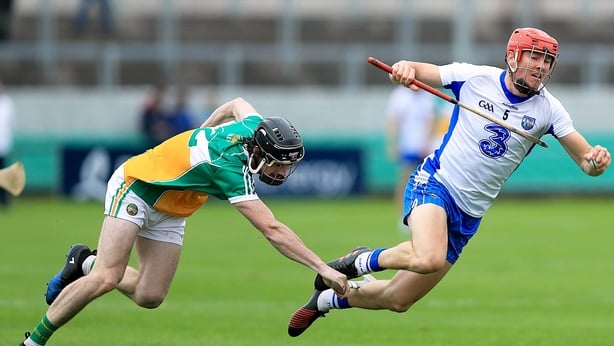 The St Rynagh's player had a really good league in the corner back berth. Is that his best position? Possibly, after also playing in the half-back line and midfield for the Faithful.
"He's very assured, a very good hurler. He's quick and he's strong, for a young man, very intelligent. He's hurling years beyond him. Ben is very measured in his approach.
The words of former Offaly star Brian Carroll when speaking to RTÉ Sport.
"It was getting very hard to pinpoint where his best position was. He's flirted with the forwards, with midfield and the half-back line but he seems to have settled at corner-back.
"That's happened a lot of hurlers. You can see that with Austin Gleeson - a top-class hurler but where is his best position? In fairness to Offaly they've nailed Ben down to corner-back and he's excelling there."
Conor Whelan (Galway)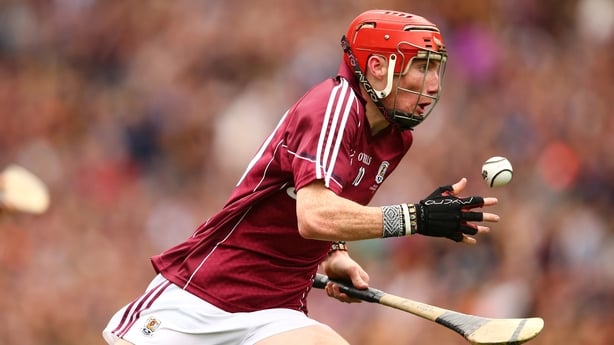 The 2017 Young Hurlers of the Year will be looking to push on in a Galway side that are favourites to retain their All-Ireland title.
Whelan's debut for the Maroon and White, at the age of 18, saw him notch 1-02 in the All-Ireland quarter-final win over Cork three years ago. He's been a regular in the senior set-up ever since and while his pace and agility has been noted, the Kinvara native also does his bit tracking back and getting in that vital hook.
Manager Watch
Kevin Martin (Offaly)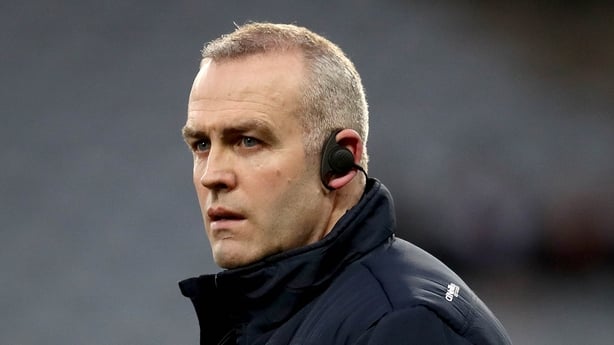 Offaly went back to one of their own when seeking out a new manager and so far Martin has sparked a revival in the county's fortunes. A respectable league campaign has the Faithful in good spirits and believing that they can take out a big gun in the weeks ahead, rather than thinking about the dreaded relegation berth in this Leinster round-robin.
Speaking to RTÉ Sport at the launch of this year's campaign, Martin said: "We are improving, there's no doubt about it. The lads have bought into it. We are a long way off the top and our intention is to make that climb.
"It's not going to happen all in one season. While we are optimistic, we know we have to be realistic as well. We have to keep our feet on the ground. This summer is going to tell a tale. We know what the lads are capable of doing on the big day, whether they are capable of doing it that's the next question that has to be answered.
"I say it to guys, you go out to win every game. We've Galway in the first game and no one gives us a chance but we'll be going out to beat them, do our best to beat them and see where it takes us.
"You can't be looking to come third or fourth, it's not the way to approach it. If you reach for the top you might get there some time.
Micheál Donoghue (Galway)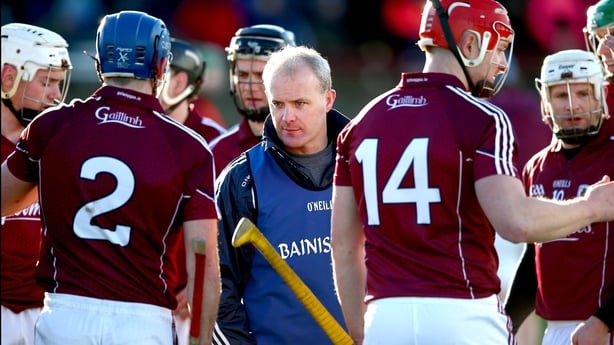 After delivering a long overdue All-Ireland title last September, Donoghue is determined that the Tribes stay at the top table and that they create a culture of winning. He is realistic in that it will take a lot of hard work and sweat, but Galway's conveyor belt of talent has always run quite smoothly, so the structures are there for Donoghue's plan to come to fruition.
"Collectively we have to have the same mindset and want to achieve the same things because it has taken 29 years to get there, the Tribsemen boss told RTÉ Sport in the aftermath of last autumn's triumph.
"I have said many times if you put your hand up to do a job, no matter what it is, county board, management, the players. You need to understand the responsibility you have in representing Galway.
"Everybody that puts up their hand has to leave a legacy and people have to understand that we are really passing through and we have to leave it in a better place than we got it and that is what we are trying to do."
Teams
Offaly: Eoghan Cahill; Tom Spain, Sean Gardiner, Ben Conneely; Damien Egan, Pat Camon, Brendan Murphy; David King, Shane Kinsella; Joe Bergin, Conor Mahon, Oisin Kelly; Dan Currams, Colin Egan, Shane Dooley
Galway: Galway: James Skehill; Adrian Tuohy, Daithi Burke, John Hanbury; Padraig Mannion, Gearoid McInerney, Aidan Harte; Johnny Coen, David Burke; Cathal Mannion, Joe Canning, Joseph Cooney; Conor Whelan, Conor Cooney, Brian Concannon
Speaking on Morning Ireland, the Offaly legend said: "Galway beat Offaly 12 months ago 33 points to 1-11 and Kevin Martin has come in since and the Faithful County have improved considerably.
"The League was up and down, but the last day out they were only beaten by two late Kilkenny points in the quarter-final and the Cats went on to win the League. There are definitely shoots of optimism there from an Offaly point of view.
"Galway meanwhile just cruised during the League after they celebrated the All-Ireland during winter, which they rightly deserved to do after such a long wait. Even against Wexford in the knockout game, they had David Burke at full-forward, Joe Canning at midfield and Daithi Burke wasn't playing, so I think you will see a completely different Galway on Saturday evening.
"I think Galway will win, but I expect Offaly to be far more competitive."
Weather
A bright and sunny Saturday morning with just the odd shower; the showers will become more widespread and heavier during the afternoon and evening. Highest temperatures of 11 to 14 degrees in light breezes. For more go to met.ie