Championship is upon us, the time of year that players put in all the work, it is the reason most players dedicate their lives to Gaelic games.
The buzz, the excitement, the anticipation of what lies ahead combined with the sheer exhilaration of putting on your county jersey, and giving everything to emerge victorious. It's hard to beat it.
The week leading up to the opening game of Championship is all about focusing, getting the mind and body right.
It's also important to make sure that you have got enough rest and recovery and also that you get the right nutrition and hydration in so that you can perform at the optimum level. Nothing is left to chance.
This year though, preparation will be a little bit different for the players. Instead of trying to get up for one big championship opener they need to consider that they have to get ready for a series of big championship games because that's what the new round robin structure will mean for players.
I've said from the outset that I'm not a fan of it and I'm still of that opinion. It's an awful lot to ask of amateur players to play four huge games in five weeks and for two teams to have their season finished by the middle of June is very harsh.
As well as being physically tiring it's going to be exhausting mentally too because players have very little time to recover.
They will be trying to get their ice-baths in on the Monday or Tuesday, do whatever recovery they can and then get their heads right for a big game the following Sunday aswell. It won't be easy.
On Sunday, Kilkenny get their campaign underway with a trip to Parnell Park to play Dublin and it's a tricky start for them.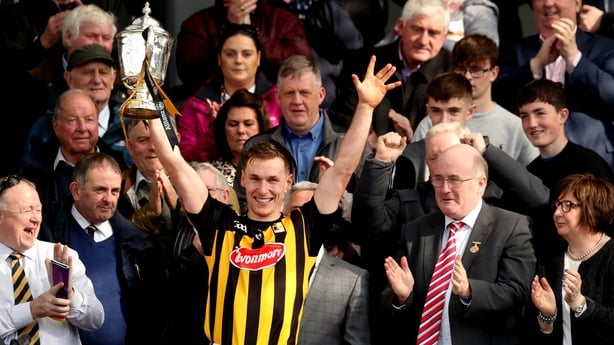 Our record in Parnell Park has been quite poor, even back when I was playing we struggled when we went there.
Dublin like bringing teams into Parnell Park, because it is a smaller pitch and the crowd is very much on top of the game aswell so it makes it very intimidating.
From a Kilkenny point of view, you would have to be quietly confident going into the game. They won the League and also will be boosted by the return of Paul Murphy and Colin Fennelly from their army overseas duty.
Richie Hogan is back doing full training too which is also great boost so when you put those three guys back into a League winning side it all bodes well for Sunday.
That being said, it's hard to know what Dublin team will turn up. They are coming in very much under the radar but they are well capable of posing a serious threat.
Pat Gilroy's side will have to bring intensity, physicality, and huge levels of fitness. When they were winning Leinster titles and League titles that's what they were about.
If they can go at Kilkenny from minute one and start causing them some problems they will give themselves a chance.
Crowding the Kilkenny forwards and limiting their space on the ball would be a good game plan along with playing a bit on the counter attack which they have done in the past.
That's probably how I would set-up against Kilkenny who have played quite defensively themselves during the league.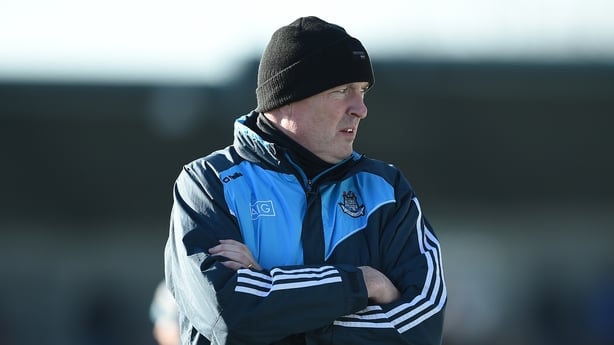 You could have both teams playing the same game and that could turn into a shootout so it will come down to which set of forwards click.
You'd have to say that Kilkenny on paper look to have the stronger set of forwards that might shade it for them. I don't think they will have it all their own way.
If you are to catch a team then the time to do it is on the first day of championship. I'm sure Pat Gilroy will have something up his sleeve.
Galway play Offaly on Saturday and you'd have to say they are huge favorites to win that game. I've been hugely impressed with Offaly during the League; Kevin Martin has injected life back into the team, you can see that the players are being allowed to express themselves.
They are a lot fitter, leaner and stronger than they have been in the last few years. I think they will give Galway a rattle but Galway will be ready for that.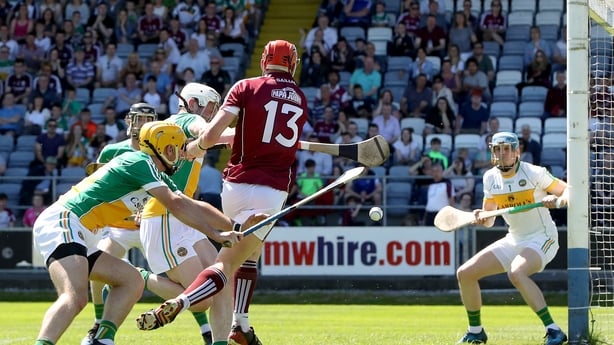 I don't think Micheál Donoghue put effort into the League because I think he knew what was coming down the line. They have had plenty of time to prepare and they will be ready for the new structure.
From my experience going in as All-Ireland champions can be invigorating, they are at the top of the ladder and they will have to realise that everyone will be aiming at them so there will be little room for errors.
No doubt they will be chomping at the bit like every team this week, dying to get going in the championship.
Follow Mayo v Galway this Sunday via our live blog on RTÉ.ie and the News Now App, watch exclusive television coverage on RTÉ2 or listen to exclusive national radio commentary on RTÉ Radio 1.
Follow Dublin v Kilkenny this Sunday via our live blog on RTÉ.ie and the News Now App from 1.30pm, watch live and exclusive TV coverage on RTÉ2 or listen to exclusive radio commentary on RTÉ Radio 1.