It's the second weekend of the 2018 football Championship, but the season will be well and truly up and running when Mayo and Galway look to claim bragging rights on Sunday.
A game of this magnitude so early really whets the appetite and is likely to have more appeal than some of the provincial finals later in the summer with Mayo All-Ireland challengers every year and Galway the 'new kids on the block'.
Throw in the dynamic of the Tribesmen getting the better of their neighbours for the past two years and it will very much be all eyes on events at Castlebar.
Both managers were keen to talk their opponents up last week, with Stephen Rochford and Kevin Walsh both suggesting that the other team are second in the overall pecking order to Dublin. It's a bit of posturing more than anything.
Everybody wants to be the favourites, but nobody wants you to say they are favourites. You want to feel good enough to win, but you don't want people saying it. Often it is a case of not saying too much about yourself so you don't come across as arrogant.
Back to matters on the pitch and all indicators at this point suggest a closely-fought contest.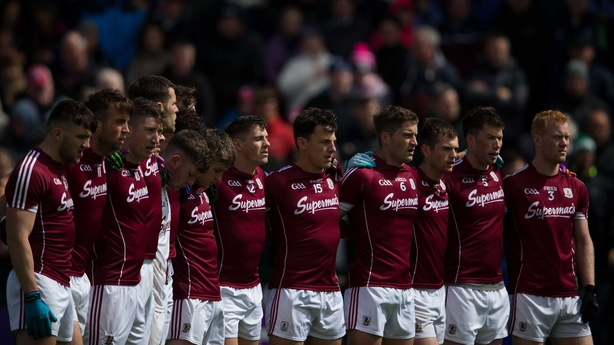 Galway
The big positive change this year for Galway has been their defence. They only conceded one goal in eight League games which is a phenomenal record for any team, especially in Division One football. It has been something Kevin Walsh has been building on, but this seems to be the first year they seem to have got it right.
Getting that defensive stability, while maintaining an attacking threat, is the big challenge for every team, and Galway seem to have the right balance this year.
The one question mark I have at this point is their mental resolve. For the last two years they have played Mayo, they have been underdogs, but that dynamic has changed. Most people, including the bookies, seem to have this pretty much a 50/50 call, and many are plumping for an away win.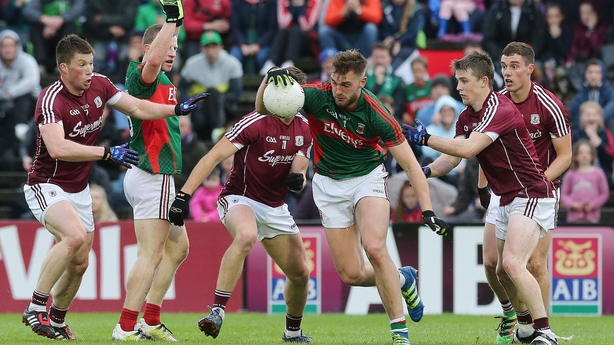 Mentally, whether Galway can deal with that higher level of expectation remains to be seen. This year there has been a growth in self-confidence based on their march to the League final.
Captain Damien Comer said recently that their aim is to win the All-Ireland and they believe they are good enough to do it. They players are setting the bar higher, but the short-term focus is their neighbours on Sunday. Last year they beat Mayo only to fall against Roscommon when they were fully expected to win.
There are certain frailties there, and a win on Sunday would go a long way to addressing them.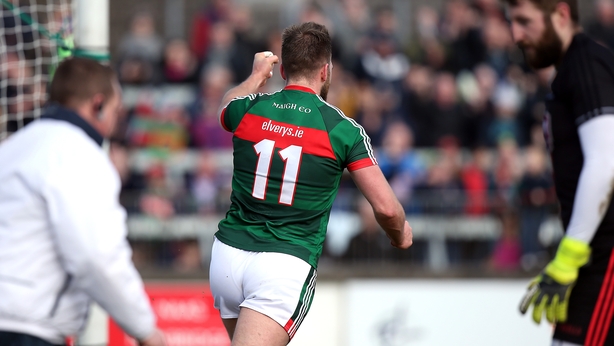 Mayo
When Mayo play well, they build from defence. They have that great speed coming out from the back with the likes of Keith Higgins, Colm Boyle and Donal Vaughan.
The aforementioned trio have a lot of miles on the clock and whether they still have that same level of intensity is something that will soon be answered.
For Mayo to emerge victorious, their half-back line will have to dominate.
Lee Keegan looks like he will be out, though Galway supporters may be a little suspicious until they see the team run out at MacHale Park. He would be a huge loss, but they still possess a lot of strong players in that middle sector of the pitch.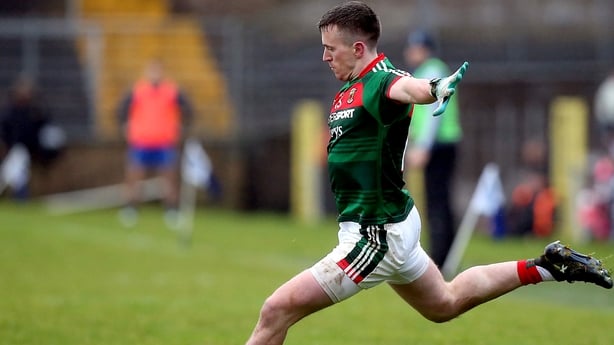 It has been well documented that many of their issues in the past have centered on the scoring prowess of their forwards, or lack thereof. Like some of his team-mates, Cillian O'Connor hasn't played much football this season, though the lack of League football is likely to stand to them as they move towards the latter stages of the Championship.
In the short-term though, whether they will be up to the sharpness required to play one of the top teams in the country in the Championship is a major question mark.
Who Stephen Rochford tasks with keeping tabs on Galway talisman Damien Comer will be crucial. He is their go-to forward and you look through the Mayo defence and wonder who has the physicality to mark the Annaghdown man.
Brendan Harrison and Keith Higgins are Mayo's best man-markers, but Harrison is only coming back from injury while Higgins has concentrated mainly on hurling in the early part of the year.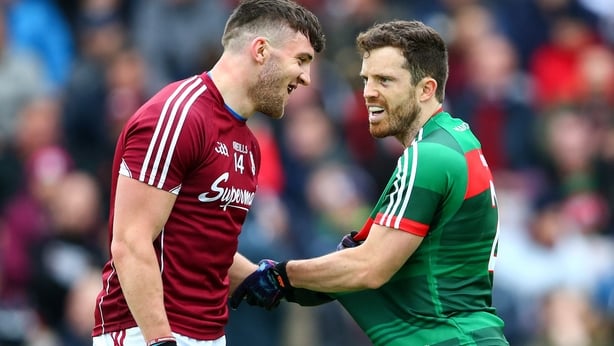 More importantly, Comer could potentially physically dominate either of those two.
Ger Cafferky would probably be a better match-up, but he hasn't ever really nailed down the number three jersey in the Mayo team and has failed to convince against top forwards on different occasions.
If Mayo can curb the threat of the Galway captain, it will go a long way towards sealing a place in a provincial semi-final.
The verdict
A first-round Championship game is often difficult to predict, but this has the potential to be one of the closest games of the year.
If the game was on at Pearse Stadium, I'd probably tip the game in Galway's favour, though Mayo's home record in the League is nothing to write home about.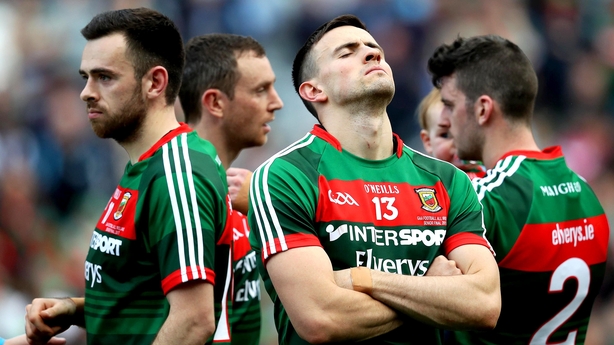 Are Mayo the team that nearly won the All-Ireland last year? Or are they an experienced team about to head into decline, with Galway building in the opposite direction?
It's so hard to call that I'm going to sit on the fence and call it a draw.
I wouldn't even be surprised if extra-time fails to separate the teams and they have to do it all over again in Salthill.