For most of the past two decades meeting Kilkenny in a Championship opener was a death sentence but Dublin's Chris Crummey can't wait to get swinging against the Cats.
Last year against Wexford was the first time since 1996 that Kilkenny lost their opening provincial tie.
While the new round-robin format means that the Bob O'Keeffe Cup is still up for grabs no matter what happens next Sunday in Parnell Park, a meeting with the Allianz League champions can provide the perfect start for the 2013 champs Dublin, according to the Lucan Sarsfields man.
"They're the benchmark," said Crummey ahead of the match, which is the first live game of RTÉ's Championship coverage. 
"It's a massive challenge for us going into the game, but it's a challenge that we're really looking forward to.
"They're the games you want to play. You want to play the best teams, the best players.
"That's something that we're really looking forward to. We're just concentrating on our own performance.
"If we can get our performance right then the result will then hopefully follow."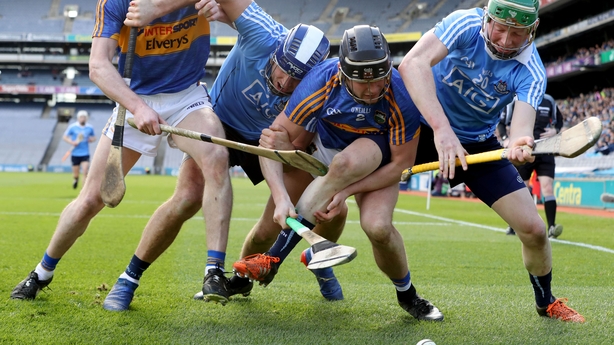 Pat Gilroy's side scraped into a league quarter-final from Division 1B where they raced into an eight-point lead against Tipperary.
That game showcased the best and worst of the side, according to Crummy, whose side eventually went down by 11 points at Croke Park.
"There are a lot of positives to take from that game," said the 24-year-old.
"In the first 20 minutes, I'd say we played the best 20 minutes hurling that we've played all year, definitely.
"For us now, it's about maintaining that. If we can do that for 70 minutes, we can beat any team on our day, and that's what we're trying to do now coming into Championship."
Dublin return to Parnell Park for next Sunday's clash with Brian Cody's men (2pm) and it's a venue that Crummey hopes can become a fortress and adds that the new format is something he is looking forward to. 
The defender said: "Parnell Park is a brilliant venue for any League or Championship game.
"Hopefully we get a massive Dublin crowd out, because the players feed off that atmosphere.
"It's brilliant. I personally really enjoy playing in Parnell Park. There's a lot of familiarity playing there.
"We play a lot of our club matches there, lads are very familiar with it. It's a great venue to play Championship.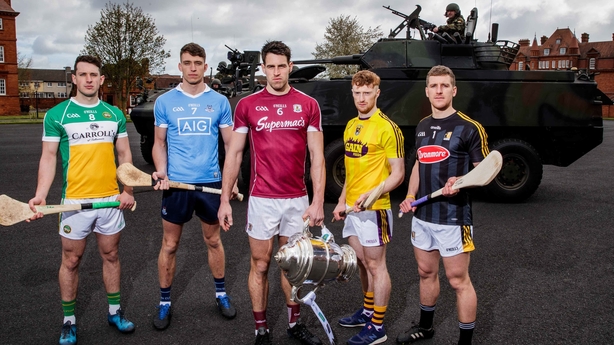 "I think a lot of teams are going to focus on their home games this year, trying to get the wins in your home games, trying to make your home venue a fortress.
"There's a great buzz within the set-up at the moment, and great confidence that we're building, we're striving this year under the new management.
"It's great to have a lot of players available this year, there's a great blend between youth and experience, and I think that's very important, it's something you need to be a successful team."
"I love the fact that we're guaranteed four games. You're playing the best teams in the province. 
"All players want to be doing is playing games. In previous years when you have four, five week gaps between games it can be a bit monotonous. 
"You can be going back to training and you might be slogged a bit because you know you have that break to the next game.
"Now you know that if there's only a week between the game you're going to be focusing a lot more on your hurling and recovery is going to be very very important."
Follow all the action from Gaelic Park via the live blog on RTÉ.ie and the News Now App or listen to live radio commentary of New York v Leitrim on RTÉ Radio 1's Sport Extra from 7pm.