Jim Gavin said "the door will always be open" for Dublin star Diarmuid Connolly to return to the panel, and is hopeful the powerful attacker will come back into the fold to help their summer charge for Sam.
Connolly missed most of the Dubs' Allianz Football League Division 1 campaign - a substitute appearance in the win over Mayo back in February was his only showing - and he was not in the squad for St Vincent's Dublin Championship opener against Skerries Harps in mid-April.
In the wake of Dublin's League final defeat of Galway a month ago, Gavin aired his desire to see the 30-year-old back in his panel, and he reiterated that stance on Thursday.
"Diarmuid, over the last number of weeks, just hasn't been available for club or county activity," he told RTÉ Sport. "We respect that decision and I hope everybody else does as well. We play an amateur sport.
"The door will always be open for Diarmuid and hopefully we see him back playing Gaelic games in the not too distant future."
Dublin kick off their Leinster title defence against either Offaly or Wicklow in three and a half weeks.
Gavin said his men are "reinvigorated" after the April 'blackout' of inter-county activity, and praised the GAA for introducing the rule.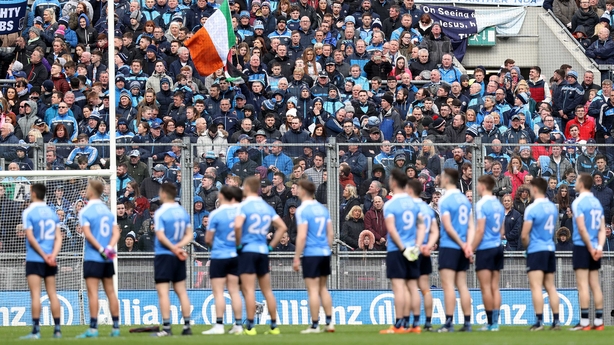 "It was a great initiative by Croke Park," he added. "The players have really enjoyed the time time playing with their clubs. They were hurling and playing football back in their communities, back with the players they grew up playing with in the fields and streets of Dublin.
"They're fresh, they're reinvigorated and again their desire to represent Dublin as best they can always amazes me.
"From a Dublin perspective it certainly has worked. There are obviously are some challenges for the teams out early in May but I think it was a brave decision by (former director general) Páraic Duffy.
"I thought he showed strong leadership on it. I think we need more of that from Croke Park to get a handle on the fixture list."