I won't be accused of sticking my neck on the line but it's hard to see beyond All-Ireland champions Dublin.
I'm looking at last year's semi-finalists: Mayo, Kerry and Tyrone, and asking myself if they have improved?
Are Mayo, as the one team to push Dublin to the wire, any better?
Their senior players are another year older and have another year of disappointment to deal with.
The league didn't see much fresh blood in their panel. They have more likely gone backwards than forward.
Kerry are always a dangerous animal because of their self-belief but they are in a re-building phase.
Sure, they have some young exciting players on board and there'll be days that they look like potential All-Ireland champions but some days things won't go their way. 
That's what happens with young players.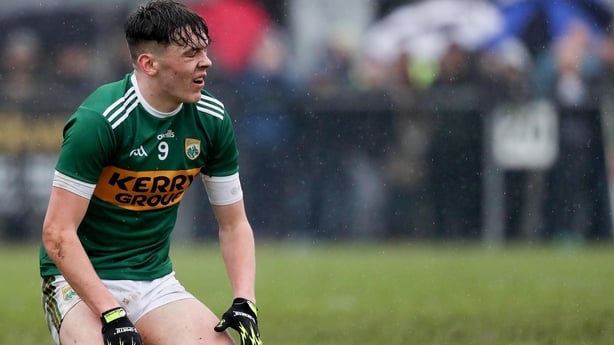 Tyrone had a tough start to the league but finished strongly. What we haven't seen, and what we've been missing over the last couple of years, is a dynamic forward who can be a match-winner.
The Ulster champs are reliant on the same players and on all evidence so far they don't look like they can challenge the Dubs.
Jim Gavin's side, despite the absence of Diarmuid Connolly, and the bit-parts played by Cian O'Sullivan and Con O'Callaghan, don't look to have regressed.
The likes of Brian Howard and Niall Scully in the forward line seem to be just as good if not better than what's there.
Dublin look as strong as ever and possibly stronger, which is a scary thing for everyone else.
OFF A CLIFF
I think Mayo will miss out on the semi-finals.
I don't like bringing age into it – I've been there, you hit 30 and everyone is writing you off – but when you've got a panel that's getting older, that's where the danger is.
There are a handful of players edging towards the 30 mark or just over, and you certainly need that blend of youth and experience.
So I'm not writing any obituaries for any players but the likes of Lee Keegan, Colm Boyle, Keith Higgins, the O'Sheas, Andy Moran, Tom Parsons have played a lot of football.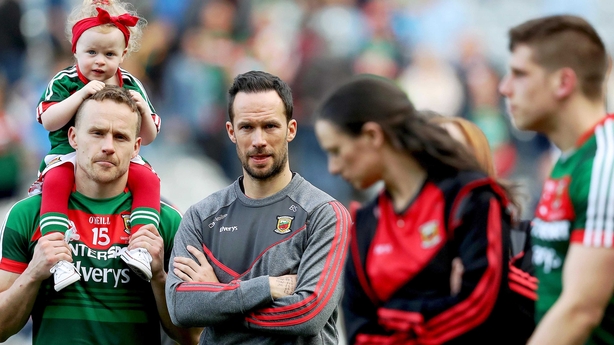 More so than the physical toll, mental fatigue can be a big factor.
We all admire their resilience, how they keep coming back despite the huge disappointments but there has to be a stage when that takes its toll, it's possibly this year.
Stephen Rochford would have been hoping to pick up a couple of new players to push the older players – just like Dublin have – and bring a fresh look to the team.
Certainly, going by the league, it hasn't happened.
The back door has benefitted Mayo recently but their opening Connacht game against Galway is crucial this season, especially with the Super 8s.
A team that loses in the first round has to play seven matches before they get to an All-Ireland semi-final – that may be too many.
Go out and beat Galway and that would change the dynamic of their season.
Mentally more than anything, this could be the year Mayo fall off the cliff.
I don't like to use the word 'disappoint' because of what that phenomenal group has done over the years without winning the All-Ireland but this could be a down year and they'll look to rebuild.
SURPRISE 
It's a statement of how dominant Dublin have been that my surprise package for the season will be a team making it into the semi-finals.
Monaghan have been knocking on the door without getting past the quarters.
Malachy O'Rourke has done great work but the criticism is that they have failed to get the job done on the big days in Croke Park.
Beating Dublin, albeit a weakened side, in the league was a huge psychological boost for the team.
When it comes to the last ten minutes Dublin are usually stronger so winning and coming from behind will give them confidence.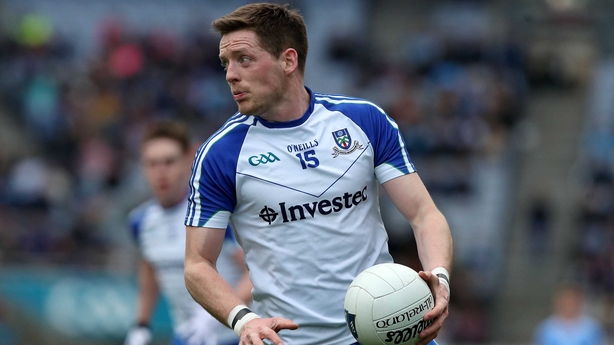 Conor McManus hasn't played a lot but that will benefit him for the Championship.
As an out-and-out forward, there's none better than him at the moment. Kieran Hughes and Jack McCarron can support him and supplement his scoring.
They've always struggled to beat Tyrone but the league win in February will provide a boost ahead of the opening Ulster game.
O'Rourke has instilled a great discipline and even a defeat against Tyrone wouldn't be the end of the road.
They have a team that would be suited towards the qualifiers and I can see a last-four spot for them.
WILL DEFENSIVE FOOTBALL CONTINUE?
That's the million dollar question.
Most people – certainly within the county – gave Tyrone a decent chance of nullifying Dublin in last year's semi-final.
But that 12-point defeat made people stand back and say, 'Look, if we want to be All-Ireland champions then playing this out-and-out defensive football just isn't going to work'.
The Dubs are too tactically aware for that.
Tyrone are trying to change. It's probably why they had a weak start to the league, they tried to play with less defensive cover and to get the ball in to their forwards a bit faster.
It took a few games to get used to that. There has certainly been an attempt to change.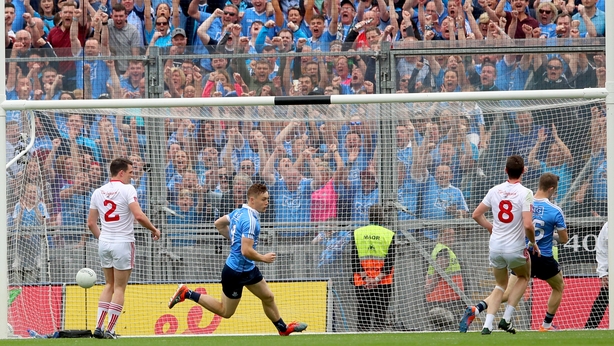 Teams will always get players behind the ball and coaches will spend as much time on defence as they will on attack.
Donegal, under Declan Bonner, were more offensive, and probably got relegated because of it but hopefully they'll reap the benefits in the summer.
Of course, when you face Dublin going man-to-man would be unwise.
It's Mayo who have shown the way to challenge, admittedly without getting over the line.
Strike a balance, that's how you put it up to Dublin.
The likes of Galway were maybe too attack-minded before and a lot of their improvements have been in defence. But they still have enough attacking intent to damage teams.
When Donegal won the All-Ireland they managed to rack up big scores but the focus was on their defence.
Teams are adapting to get that balance right.
If teams want to play all-out attacking football, they'll get get beaten in the championship.
Last year proved that if you play ultra defensive you'll have the same result.
You need the balance between the two and that's the big challenge for the managers but I'd like to think we'd see more attacking intent this season.