For Anthony Daly, getting into the car and driving from West Clare to Dublin for training with the Kilmacud Crokes hurling team is like being in the movie 'Back to the Future'.
For six years the former Clare captain was the Dublin senior hurling manager, guiding the county to Leinster and National League glory. 
Now he is back travelling to the capital but he's vying for glory of a different kind. This time the All-Ireland winner is hoping to claim a Dublin Senior Hurling championship title with the South Dublin club.
"It's no great shock to the system," Daly told RTÉ Sport.
"Getting into the car at 3pm and hitting the road is just like going back in time, I'm used to it but it feels a bit like 'Back to the Future' because of all the driving to Dublin again.
"In fairness the lads are very flexible with the training, during the winter we did Wednesday nights under lights and then a 6:15 session on Thursday morning down in UCD.
"Then I could go away home and not come back up until the following Wednesday, they would do their weights on a Monday night and I wouldn't have to be there."
Of course when managing any team there is pressure but for Daly the pressure of working with a club doesn't compare to inter-county level.
"With inter-county there is ferocious pressure," Daly told RTÉ Sport.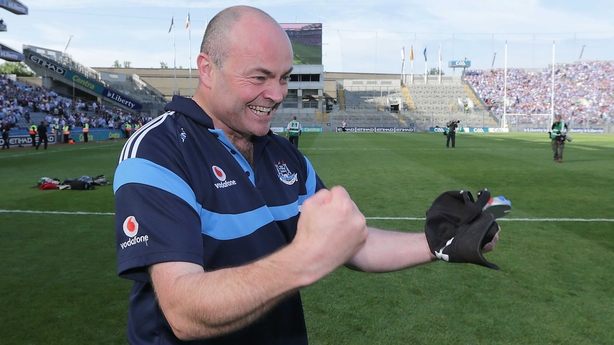 "You lose the Dublin county final and you might get a bit of slagging down in the pub in Crokes and of course it will hurt because you put a lot into it but you are back to work on Tuesday and that's it.
"If you are down in Clare and lose a Munster final or a first round the pain and hurt of that goes on for a lot longer than when you go back to work on Tuesday."
Daly doesn't miss the stress that comes with having the top job in a county set-up or the intense scrutiny that goes hand-in-hand with it but he does yearn for the buzz of being involved on the big stage on the big day.
"It's the real high octane stuff I miss, it's fantastic to be testing yourself at the highest level but I had nine great years with Clare and Dublin and I really enjoy managing Crokes, I get my fix in other ways now. I love the broadcasting side too, it keeps me on my toes."
Daly's Crokes played and won two championship games during April but now they must wait until after the Dublin hurlers and footballers exit the championship to get on with their campaign.
This means lots of planning and consulting with their strength and conditioning coach.
"We are trying to build it up to be ready for the tenth or 11th of September. You'd be looking to be hurling two nights a week in July and August, it's like two seasons in the one season."
Overall there has been mixed reaction to the decision by the GAA to designate April a club-only month for Daly it's not the ideal structure.
"I'm not sure how well it worked, it was fine, I think there should be a sit down at the end of the year with the GAA, the GPA, the CPA, every county secretary and a member of every fixtures committee.
"There should be a national pow-wow to try and come up with something that works. I don't know why they have to stick to this system for three years and that's it.
"I think it would be great to have a national forum, we could lock people into Croke Park for three days or whatever it takes to find a solution that works."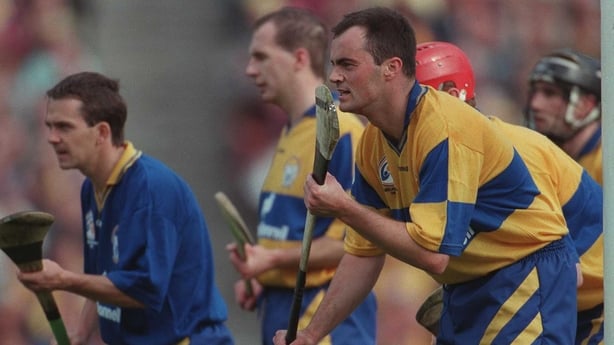 ."
As a club manager he has to deal with Pat Gilroy when it comes to managing players schedules during April.
Having been in his position before Daly can relate to what the current Dublin boss is trying to do even if they don't always see eye-to-eye.
"As a manager you have to be selfish, I would have been selfish in my time too everybody would be.
"From our point of view we didn't expect Dublin to train as hard the week after the Tipperary game.
"They had a double session the Tuesday, the morning and the evening and the evening session was one of the hardest the boys reckon they ever did.
"They were a few folks, including ourselves, annoyed and we weren't going releasing players on the Thursday like we had agreed.
"But I spoke to Pat and I know some other managers spoke to him too and they did a light session that Thursday. And we were happy then as we were out on the Thursday of the following week."
Dublin play Kilkenny in their opening game of the Leinster hurling championship and Daly believes they can put their patchy League form behind them.
"I think things will come right, I'm looking at the talent there and I think it will come back right. Pat will try certain ways if they fail he will try another way but they will get there.
"During my time we were very dependent on Ballyboden's players, if we hadn't Boden we wouldn't have any success.
"It's much more balanced now, There's a fair spread of club players in the county set-up. There's loads of talent."