It has been eight years since Chris Barrett made his Championship debut for Mayo in the shock Round 1 All-Ireland qualifier defeat to Longford.
The All Star defender clearly knows a thing or two about baptisms of fire and reckons the start to this summer will go down as one of the most dramatic in history.
Mayo, the back to back All-Ireland finalists, take on Galway, the recently defeated Allianz League finalists, in the Connacht championship on 13 May.
It hardly needs much more billing than that, though the overriding narrative to this one is that Mayo, beaten by Galway in the last two Connacht campaigns, simply can't afford to lose again.
"I think it's really a huge focus this year that we need to get back to winning ways," said Barrett at the official relaunch of Wigoders wallpaper and paint company on Dublin's Long Mile Road.
"We need to get back to winning Connacht and we need to beat Galway
"They've beaten us twice in the last two years, which we are not too happy about. It's a huge focus and a huge game. In my mind anyway, it's probably the biggest start to a Championship season that we've ever had in terms of the build-up to the match, as well as the calibre of Galway.
"I think they've really, really pushed on from last year, definitely. They've improved no end. Getting to a Division 1 league final is no easy feat."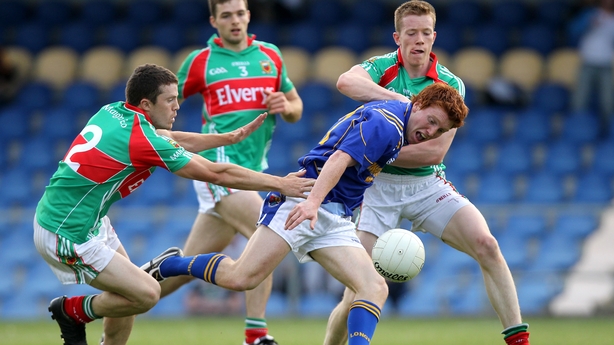 Mayo's build-up, in comparison, has been less than ideal. Without a host of established players, including Barrett, they muddled through the league and scraped a final-round draw with Donegal to stay in Division 1.
Like Keith Higgins and Donie Vaughan, Barrett didn't play a minute of the league following knee surgery while Cillian O'Connor and Lee Keegan also picked up worrying injuries.
"It would be a concern," acknowledged Barrett. "I know myself you can't miss a chunk of training, a chunk of games and expect to come back in and be at the level you would have been at towards the end of last year. So it is a slight concern.
"There's a fair chunk of players that need to prove themselves in the next couple of weeks and months.
"We're under no illusions about the size of the challenge facing us. In saying that, some players really stepped up.
"Eoin O'Donoghue, my own club man, really came to the fore. Conor Loftus really stepped up. Stephen Coen got a lot of games and did very well, so did Patrick Durcan. Those guys have got valuable experience and played very well. That will only stand to us."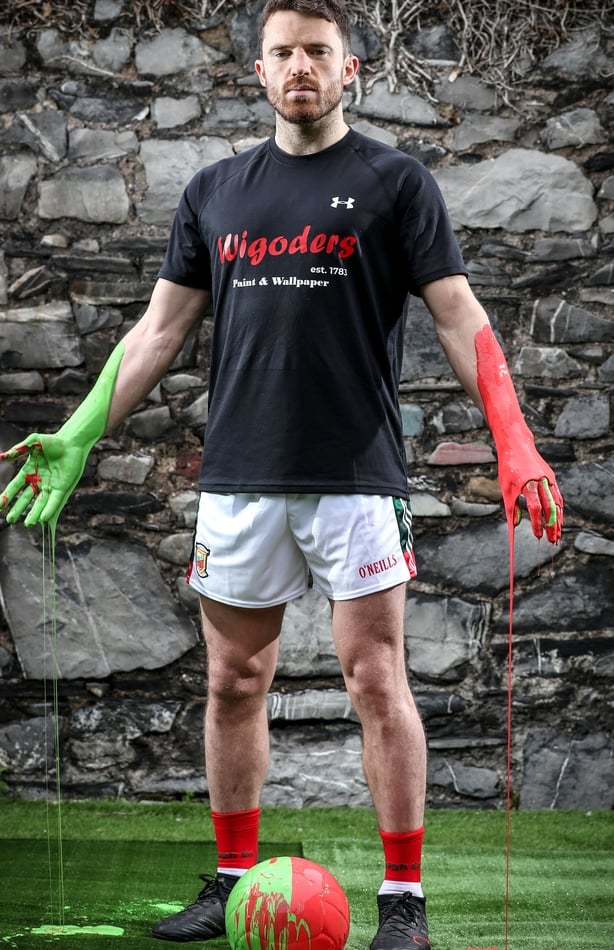 Barrett, who has battled knee injuries throughout his career, suffered his latest setback while on International Rules duty. He had surgery in December and sat out the entire league despite planning to return late in the campaign.
It's not as if he doesn't know how the recovery process goes though and he's chasing a jersey against Galway.
"Since 2011 I've had pretty serious injuries all along the way," he admitted. "I never really got back to the fitness levels and the performance levels I knew I could get to.
"Last year I came back, was carrying a bit of an injury from 2016, only started back training around March but got a full block from March to September. The 10 games or so in the Championship all helped me.
"I found after the second Kerry match, the block of two or three weeks before the final, just to recover and get the benefit of all those games, I got a real boost from that. Between the semi-final and final I felt great, as good as ever."