It's often forgotten the role the GAA plays in passing on life skills to those who play its games and the positive impact that accrues from gaining such skills.
Up against sports like soccer and rugby, the GAA still has the community-based ethos. I know it's a line that gets trotted out a lot, but it's definitely something that brings people together. There is that pride that comes with wearing the local jersey. The townie team versus the country team.
In February, my club Moy won an All-Ireland intermediate level. The buzz around the village in the months from winning the Tyrone title to climbing the steps of the Hogan Stand at Croke Park was something that I had never experienced before and never expected to see.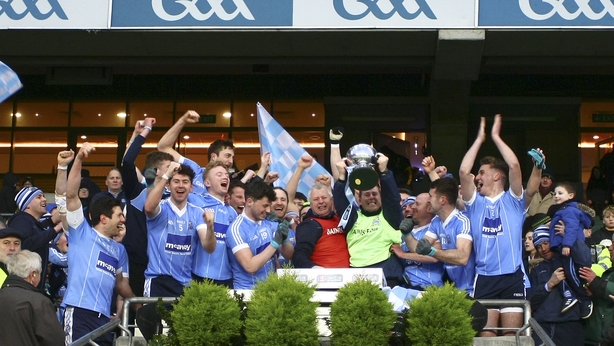 It brought everybody together and the win gave us all a positive outlook on life. The body language was different, there was a collective pep in the step.
Even though Brexit is coming up and all the uncertainty around it, you just forget about those things. You have a successful team to follow.
When Tyrone were winning All-Irelands the build-up and the aftermath was something special. Those big days really brought people together, cheering on your own. It's what the GAA is all about. It's important the GAA maintains that community based ethos.
And while teams are more 'professional' now in their overall preparation and approach, thankfully the core values remain the same. The connection to a club or county player is still there and it is a tangible link. If the next-door neighbour can succeed, so can I.
In the province of Ulster, that sense of togetherness is still there, though perhaps not as strong as it was some 30 years ago. Success can change things, that bit of jealousy seeing your rivals raising trophies aloft.
In the early 90s, Down (twice), Donegal and Derry won All-Ireland titles. Every other county in the north was supporting them. It's something unique to the northern counties and it's something you don't get in the other three provinces. Through the tough times of the troubles, our identity was even more important. To those looking on from over the border, we were often viewed as outcasts.
My own club is on the border with Armagh, but when Derry won the All-Ireland in '93 the village was packed out for the Derry team on their way home. Tyrone looked on hoping some day it would be them. That day, thankfully did come.
I mentioned earlier life skills and it's well documented the many advantages that you can take from the various battles on the field of play.
There are huge benefits for people as individuals in terms of what they can learn from playing team sports. The attributes that make you a good footballer or hurler - hard work and discipline - are things that stand to you in your work life.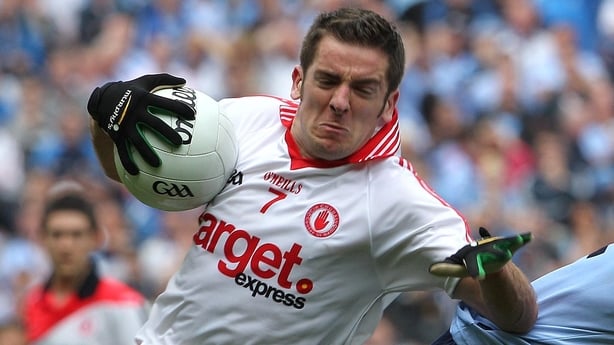 I would like to think that football has taught me a fair bit in how to deal with situations. You play games of football and you are faced with a lot of adversity at times. You have to learn to overcome such adversity.
I know players at inter-county level have put their careers on hold because of their dedication to the game.
I would counterbalance that by saying that performing at a unique level teaches you a lot about the work-related environment.
Teams will sit down and set goals for the year and that's something people at work will do on a regular basis.
It's not surprising that businesses bring in sports people to provide insights into how you build a successful team.
So much of what they have to say is about maintaining discipline and the commitment to excel in whatever you do.
After winning my All-Irelands, I was on cloud nine. Life was great. Confidence was oozing out of every pore and dealing with the likes of the media was no problem.
My aim was always to try and reach my potential. You think you will never get to your potential, but you will always try to get as close as you can.
My motto was to aim for perfection and if I end up a wee bit short, well it's not so far behind to leave you disappointed.