It was an Allianz League game against Cork in Páirc Uí Chaoimh and I picked up a red card for a stroke on Eoin Cadogan. I appealed it as I didn't see it as a sending-off offence and so I went up to Croke Park to sit in front of the committee.
Ned Quinn, the Kilkenny secretary, came with me. We pleaded our case, but to no avail. You had to suck it up. That was the only time I came before those men in suits.
It goes without saying that losing key players to suspension can have a detrimental effect on teams.
And such losses may be more keenly felt in this new Championship where counties in Leinster and Munster will play four games in a five-week period, especially if counties challenge disciplinary decisions.
There could be plenty of sideshows in the weeks to come. Discipline is going to be a big issue.
"If a player feels he's been treated unfairly, he will want his case heard"
The appeal route. A lot more hassle for the GAA.
Look, if a player feels he's been treated unfairly, he will want his case heard.
Croke Park are going to have to permit him to do that. A sitting of the CCCC will have to be arranged and the player's case will be heard. And after that we could be heading for the Central Hearings Committee and possibly the Disputes Resolution Authority.
You'd be hoping that we won't have too much of this – those gatherings behind closed doors with the 11th hour approaching and a player's fate hanging in the balance.
Such challenges will be a real test of the GAA's disciplinary system, with time pressure surely upsetting the traditional CCCC-CHC-DRA rhythm or, alternatively, make teams think twice about challenging decisions for fear of losing players for even longer periods.
With games coming thick and fast, the appeals process may have to be streamlined.
In all cases, you have to look at the severity of the tackle and what the referee puts in his report. Again, much focus on the man in the middle.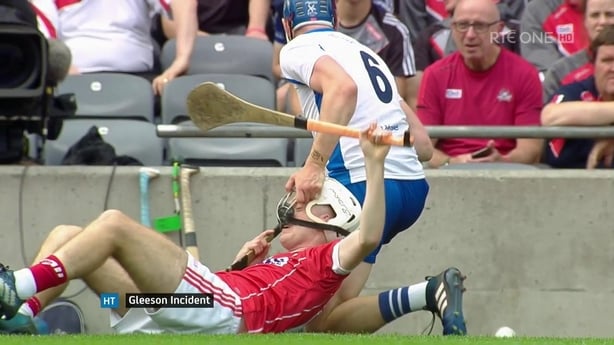 If you go back to last year's All-Ireland semi-final between Waterford and Cork, the CCCC felt that they should have had some say on an incident where Austin Gleeson appeared to pull on Luke Meade's helmet. However, the referee felt that the incident did not require any action and so Gleeson did not face the prospect of missing the All-Ireland final.
A week before that, Adrian Tuohy of Galway also escaped any sanction for interfering with Patrick Maher's helmet.
Gleeson's brother Conor, however, did miss the September date after he was sent off on a straight red against Cork. It was a rush of blood to the head late on in a game where the Déise had victory in the bag.
Waterford did not pursue his case beyond the findings of the CCCC. It's interesting that county boards do challenge on behalf of certain players but not for others.
Going back to the Austin Gleeson and Adrian Tuohy's incidents', different referees could have decreed that both had a case to answer. Let's call a spade a spade, tampering with a face-guard is a straight red-card offence.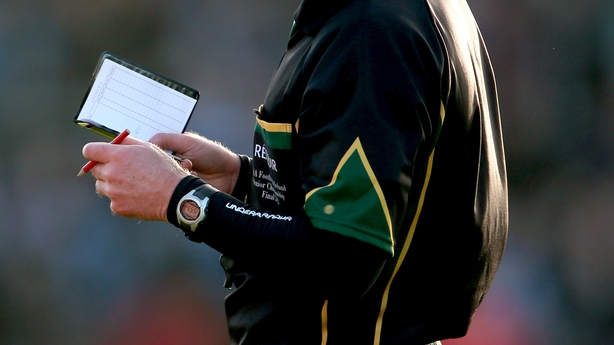 Okay, Referees are human. Red cards have been given out falsely, red cards strangely absent when one is clearly warranted.
It's easy to say that refs should apply common sense when going for the pocket, but more often than not there is only that split second to make the call in the white heat of championship battle.
This new round-robin format is something we are all looking forward to. There is the prospect of so many close games and the more telling prospect that four of country's top teams will be out of the championship come 17 June.
It's vital then for teams to have an exceptional disciplinary record over the course of the five weeks.
That's said, I wouldn't bet on us having a summer free from talk where the CCCC and CPA doesn't dominate the headlines. I hope I'm wrong though.