Just as Wexford's hurlers appear to finally be fulfilling their potential on the pitch, the county is aiming to reach maximum capacity off it too.
Wexford GAA recently took on a new commercial manager in order to maximise their earning potential to ensure that they can compete with the biggest and best counties around.
Model County hurler Éanna Martin stepped into the job shortly after St Patrick's Day and currently he is settling into his new role.
Accord to his employers, 'This new post is a key strategic initiative as Wexford GAA looks to grow its income base in order to support the development of our games from underage to adult inter-county level.'
Currently, Dublin is the only other county that has a commercial manager, with former Dubs footballer Tomás Quinn helping to turn the Boys in Blue into a financial juggernaut.
There are roughly 16,000 five-to-18-year-olds in the county and the participation level for those in GAA is 41 per cent. In urban areas that drops to 21 per cent - Éanna Martin
Interestingly, he is following in the footsteps of the country's first GAA commercial manager Barry Gavin, brother of Dublin boss Jim, who held the post in the capital for a short spell early in the current century.
With the cost of running county teams increasing annually and the resources required to employ full-time coaches at grassroots level continuing to rise it's likely that more and more counties will follow suit.
"I think Wexford GAA is ahead of the curve and that this is a really progressive move," said Martin, who is part of Davy Fitzgerald's county hurling panel.
Martin is currently getting to grips with his new role, though he's well aware that his priorities include raising funds to finish the county's centre of excellence in Ferns and finding money for more full-time coaches.
Ferns currently has four full-sized pitches, two of them floodlit, and full changing and meeting facilities. They want to floodlight a third pitch and develop a gym, canteen and physio area in the pavillion.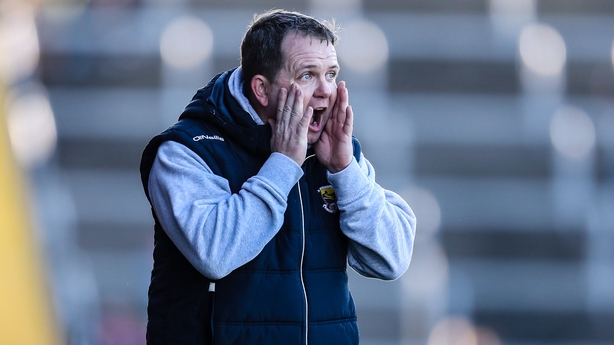 Martin said: "Coaching and games development are big areas for us. We currently have one full-time games promotion manager and four full-time games promotion officers (GPO). We want to take on two more full-time GPOs and an athletic manager, who would be in charge of strength and conditioning and so on."
Wexford want at least one full-time coach based in each of their four large urban areas - Wexford Town, which will have two, New Ross, Enniscorthy and Gorey.
"There are roughly 16,000 five-to-18-year-olds in the county and the participation level for those in GAA is 41 per cent. In urban areas that drops to 21 per cent. We hope to raise those number to 55 and 35 per cent respectively by 2020," explained Martin.
The 31-year-old is from New Ross and played with the Geraldine O'Hanrahans club before he transferred to Sarsfields in Cork, where he was based for ten years between college in UCC and work.
He completed a degree in food business and marketing before doing a higher diploma in economics, and then worked for Irish company Phoenix Pharmaceutical until he was appointed to his new role.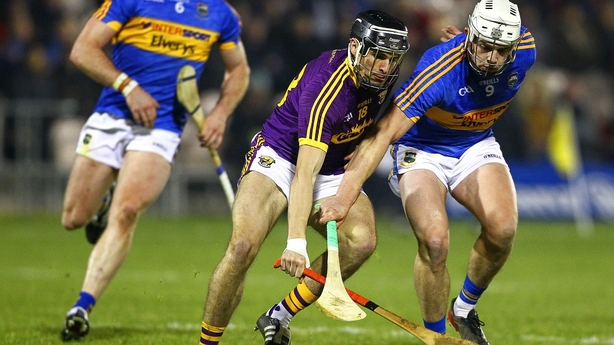 The job was created on the foot of a report by a commercial steering group set up by Wexford GAA.
Martin is now settled and playing with Carrickshock in Kilkenny, where he lives with his wife Jackie, who is one of the Cats' famous Power hurling family.
He is based in Wexford Park and jokes that he can no longer use work as an excuse for missing training, though he has been able to lean on the commercial expertise of manager Davy Fitz, himself a successful business man, since taking the job.
"Croke Park and the Leinster Council have been happy to lend a hand too. I am still finding my feet at the minute so I'm like a sponge absorbing information," he said. "We're only scratching the surface."
Wexford's top-line sponsors are Gain Feeds, who appear on county jerseys, cloud computing company Innovate, who are name sponsor of Innovate Wexford Park, and development squad backers Anthony Neville Homes.
Official Statement by Wexford GAA on appointment of Éanna Martin as Commercial Manager https://t.co/N2BHFn0mLf via @officialwexgaa

— Wexford GAA (@OfficialWexGAA) March 27, 2018
Martin is hoping to deepen the pool of sponsors and financial backers, hitting potential investors within the county and further afield in Dublin, London and New York, among others.
The county's two supporters clubs were recently amalgamated into one body, Cairde Loch Garman. There's an upcoming race at in Punchestown at the end of the month and a golf classic too.
"There are plans for a corporate events area at Wexford Park," said Martin. "The new format in the Leinster Championship is great because it means we have home games against Galway and Dublin.
"There's a big population in the county and the people are sports mad - they're only dying to get behind the teams.
"We are still in the early stages with this. We are underperforming in a sense, but we really hope to start to see the fruits of our labour in 2019."