Four-time hurling All Star Eddie Brennan believes that Wexford fell well short of the standard that they've set under manager Davy Fitzgerald when they lost to Kilkenny on Sunday.
Wexford went down 2-15 to 1-27 against Kilkenny in the Allianz Hurling League Division 1 semi-final in a subdued performance.
Kilkenny were able to get away with slow starts to each half, with TJ Reid helping himself to a haul of 0-15 and Brennan believes that their manager Brian Cody will have been more than happy with the display.
Speaking on 2FM's Game On, he said: "In the build-up to this game I would have felt, just from my own experiences under Brian Cody, that he would have put a massive value on this match because he always got value out of travelling away from home.
"He always said you found out what kind of a crew you had by going to a team's back garden and getting a victory.
"For me it was laying a marker down but I thought they hurled really well. They've evolved, they've certainly had to tweak how they set up and moved away from what Brian's fundamentals would have been but that shows good management in a way that they're not afraid to tweak a system.
"From a psychological point of view you'd take that going into a Championship, knowing what's coming with Wexford, but for me, Wexford didn't look anywhere near what they can be."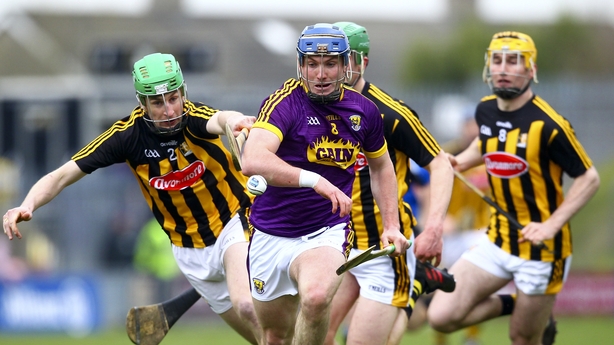 Brennan was confused by Wexford's lethargy and their lack of real fight as he believed that this was a game that Fitzgerald would have put a high priority on.
"You'd like to know what kind of a week they had because they had a big match last weekend which took a lot out of them, but I'd imagine Davy Fitz' wanted to win that," he said.
"You could put it down to Kilkenny being that good and Wexford being nowhere near. When you look at the returns Rory O'Connor hit a load of frees, Conor McDonald with 1-01 from play, it's a poor return."
Brennan believes that the onus will now be on getting answers as to why Wexford were so limp and he feels that Fitzgerald will demand high standards.
"I think there'll be certain aspects of the match that he won't be happy with. There's a lot of stuff that Davy brings to a set-up and one is organisation and energy and to me Wexford lacked an energy.
"You can say Kilkenny played very well, which they did, but I just think Davy Fitz will say 'that's nowhere near the standard we expect of each other'.
"The Championship is around the corner and you really want to get a bit of energy."