It's a big weekend of Allianz Football League action at Croke Park as Carlow, Laois, Armagh, Fermanagh, Roscommon, Cavan, Dublin and Galway all chase a piece of Easter silverware.
Speaking to RTÉ Morning Ireland, Tomás Ó Sé casts his eye over the four finals down for decision.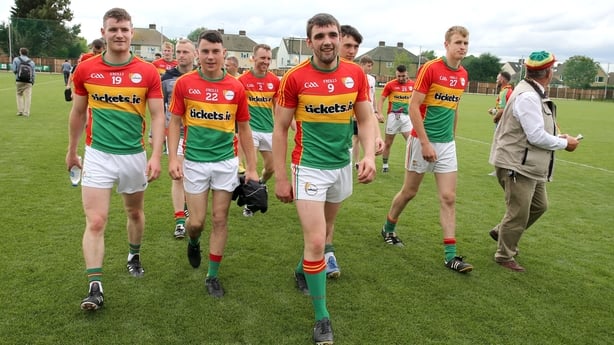 SATURDAY
Division 4 final - Carlow v Laois, Croke Park, 3pm
"Turlough O'Brien and Carlow have given their county and the country a lift. Every (other county) that complains that they can't compete, they've given them a kick in the arse. They are getting results. Everyone might not like their style of play but it's effective.
"Carlow are winning. It'll be a close game, but seeing as Carlow won the league, I'm going to shout for them and I think they might bring silverware back to Carlow on Sunday."
Verdict: Carlow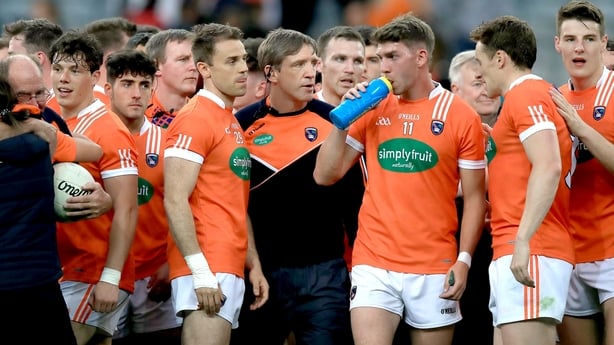 Division 3 final - Armagh v Fermanagh, Croke Park, 5pm
"Armagh were an obvious choice to come back up to Division 2 and credit to Kieran McGeeney's troops - they only lost once. Rory Gallagher and Fermanagh have done equally as well and had a huge winner-takes-all win over Longford last week.
"They're playing each other in the championship and Sunday will be a psychological win for whoever takes it. It'll be a very, very tough match but I'm just going to slightly give it to Fermanagh."
Verdict: Fermanagh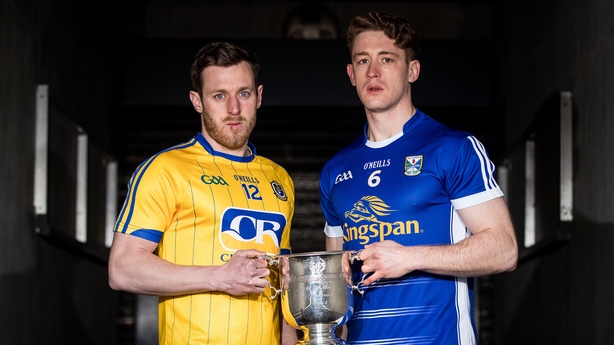 SUNDAY
Division 2 final - Cavan v Roscommon, Croke Park, 2pm
"Kevin McStay and Mattie McGleenan will be delighted that their teams are after coming straight back up to Division 1. Obviously at this stage winning a national trophy in Croke Park would be a great boost.
"Cavan had a massive win over Tipperary last week to qualify for the final but Rosocmmon won't be pleased that they've conceded eight goals in this league compared to Cavan's four.
"Roscommon have been very patchy - some brilliant performances and some dead performances. But... I feel if they hit a good patch on Sunday and play for 70 minutes they should have a good chance. I'll go with Roscommon."
Verdict: Roscommon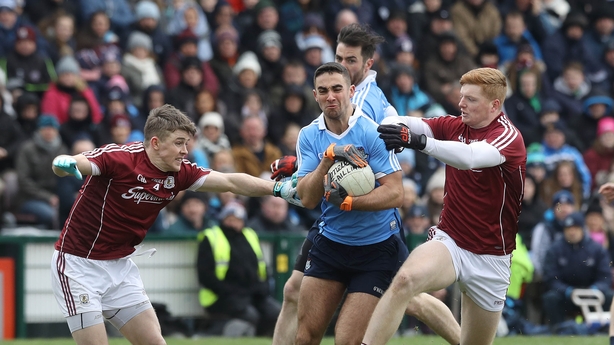 Division 1 final - Dublin v Galway, Croke Park, 4pm
"The two best teams are meeting. Funny, but it's Galway that have a better league record coming into this match. They're unbeaten in their last 11 league games going back into last year.
"Obviously the Dubs have a phenomenal record. Galway are going for their fifth league title ever. This particular Dublin squad are going for their fifth title in six years. It's unbelievable. Galway are a serious outfit and this is a match they will learn from.
"Win lose or draw Kevin Walsh will know where exactly he's at. I love Dublin's attitude. It's a game at a time. 'Whatever way you want to play it, we will beat it' - that's their attitude. I think Dublin will win it, but it'll be a close enough game."
Verdict: Dublin