It's rare to begin a hurling column with reference to cricket but the ball tampering incident in the Australia-South Africa game has caught the imagination. 
We've occasionally seen some sliotar shenanigans in hurling though it's important to remember that it's not quite as taboo or as frowned upon. 
It's gamesmanship more than anything else. 
The only incident I came across personally was in the 2013 All-Ireland quarter-final against Cork when Anthony Nash rolled out a different sliotar to me when I was re-taking a penalty. 
We were five or six points down early in the second half and Eoin Larkin was pulled down as he was going through on goal. 
I stood up to take it knowing we needed a goal. 
I struck the penalty very, very well and it flew into the net but unfortunately Tommy Walsh was nearly in on top of Nash by the time I hit the ball and Barry Kelly called it back to be retaken. 
And it was a heavier ball that Nash handed me out for the re-take. I knew straight away when I had the ball in my hand that it wasn't the same ball I struck the first penalty with.
A few people said it to me afterwards. My brother actually said it to me after the game that Nash went and picked a ball out of his bag and threw it out to me. 
But in the heat of the moment, you're not going to check the ball and go looking for the ball you hit the first time. We were chasing the game as well so you're looking to get on with it as quickly as possible. 
As regards the second attempt, whatever I say now it's going to sound like I'm making excuses! But I struck the first penalty much better than I did the second one anyway. 
I missed the re-take and it broke back to me and put it over the bar so we got a score out of it anyway. It would have seriously brought us back into that game but that's not to say the result would have been any different. Cork were the superior team on the day.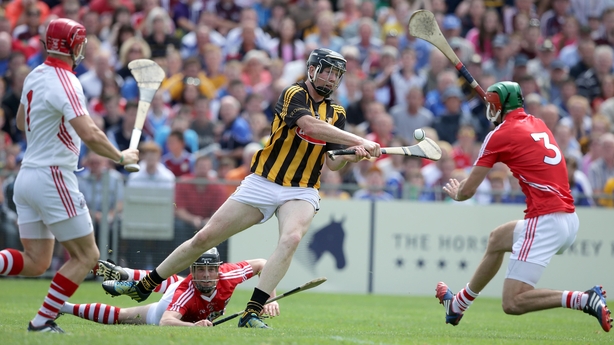 And I'm sure there's incidents like that happening all the time. Goalkeepers nowadays have a certain selection of balls buried in their net anyway. 
It does bring you to a broader debate about sliotars that's surfaced recently. We have heard some people in the last while calling for the sliotar to become heavier. 
You watch games now and you see players scoring from 100-120 yards now which you wouldn't have had in years past.
If the sliotar was that bit heavier it would take out that aspect of the game and as a result you might see more goalmouth action. And you might see more action between the 21 and 40 yard line than what we've been used to seeing in recent years.
But for me, it's a great to see guys who are skillful enough and confident enough to shoot from massive distances. 
A fine example would have been Galway's performance in last year's All-Ireland final. They never once threatened Stephen O'Keeffe's goal. They knew if they set up far enough out the field, they'd be able to pop points from 70, 80 or 90 yards.  
I like the way the game has gone. It's the fastest game in the world so why try and slow it down?  
The one drawback is there is a lack of goals at the moment but that's less to do with the light sliotar and more to do with playing styles and sweeper systems.  
We're getting huge tallies of points but we're not getting the goals that we would have seen six or seven years ago. In the past, you might have seen five or six goals in a game whereas now you're lucky to get one. 
We're no longer seeing an all-out-attack approach with six forwards running at defences and trying to break the line of defence and laying off the ball to supporting players.  
Instead, nowadays, forwards are dropping deep and looking for a player further out the field to pop the ball over the bar. 
We don't have the likes of an Eddie Brennan or a John Mullane where when they get their hands on the ball, they've only thing on their mind - and that's goal. 
That's missing from the game a little bit at the moment. That killer instinct. We won't see it until two teams are prepared to go man for man in a game.  
Semi-final time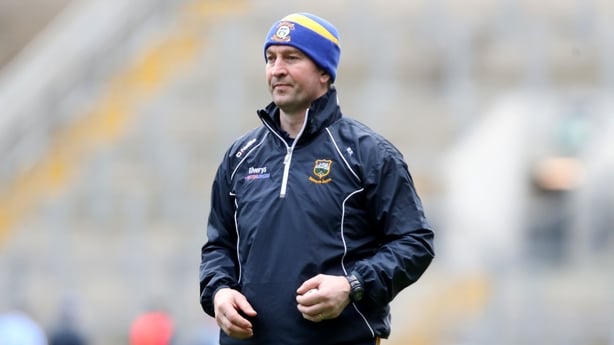 Leaving the sliotar issue to bed, we've two great games to look forward to at the weekend. Limerick are coming off a great win over Clare, albeit it was a big anti-climax in terms of the manner in which they won it. 
A big downer for John Kiely's side is Na Piarsaigh being beaten in the club final. It'll be interesting how those guys bounce back from such a heartache. 
I'd give them a chance but ultimately I just think Tipperary have too much for them.
In my view, Tipp have probably the strongest panel of players in the country. They're after introducing a couple of players and they still have men to come back. 
Michael Ryan is going to very, very happy where Tipperary are at. Home advantage will have to count for something as well. You could see them winning well too, if they get a run on Limerick, which as a neutral you don't necessarily want to see.
Limerick have shown great spirit to get over Clare but I think they've achieved what they wanted to achieve in the spring with promotion to 1A and they are probably in bonus territory now.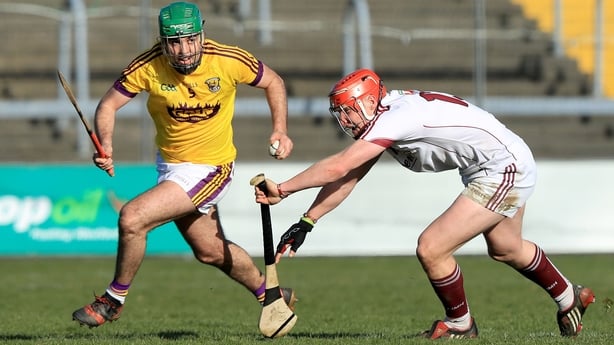 On the other side of the draw, we have yet another meeting between Davy Fitz's Wexford and Kilkenny. 
Last weekend's quarter-final was Galway's second league defeat on the trot but I don't think Micheál Donoghue will be too worried yet.
After all, Wexford Park is an extremely tough place to go, as Kilkenny found out last year. And due to team holidays, the likes of Wexford are probably four or five weeks ahead of both Galway and Waterford.    
And still, Galway, despite being down to 14 men, were in that game right up until the final whistle.  
But you can't not be impressed with the way Wexford are hurling at the moment. They're playing with a sweeper system and yet it hasn't stopped them racking up big scores. 
Judging from the last two years, Wexford have had the upper hand on Kilkenny.
Will Kilkenny have any of their marquee players back? I don't think Richie Hogan or Conor Fogarty will be back so you're going to still have the same Kilkenny team to play them in the league. 
From a neutral point of view, you'd have to give Wexford the edge going into Sunday. It'll be their first League final since '93 and that in itself is huge. 
I think Davy will go out for this league and if they get over Sunday, they'll fancy their chances in a final.