ABBA Gold isn't likely to be the motivational music used by either side in the dressing room before Sunday's Allianz Football League Division 1 showdown between Donegal and Mayo.
Something with a little more edge and a harsher beat will be playing in the headphones of the players as they file off the bus at the Ballybofey venue.
But a few of the elder statesmen in and around the camps might be humming a classic tune by the Swedish pop group that took the world by storm in the seventies and eighties because this weekend it really is a case of The Winner Takes it All.
All other issues in the top flight are already taken care of - Dublin and Galway will meet in the final, Kildare are down. Now all we need to find out is who will be joining the Lilywhites in Division 2 next season.
Which side has the more to lose by falling through the trapdoor? That's hard to tell because the drop is rarely a good thing for any team.
Mayo are the longest continual presence in Division 1, having been there since 1997 and not even Dublin or Kerry can manage that uninterrupted stretch at the top table.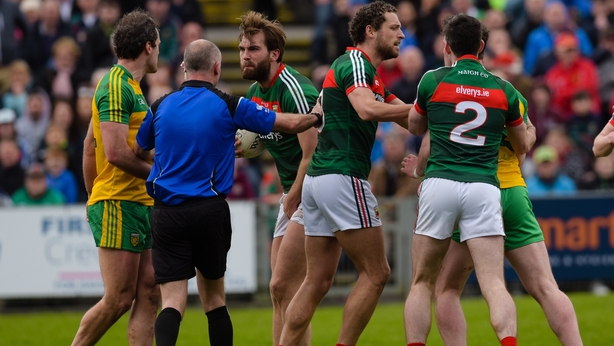 They have had a few near misses in recent seasons and they went into the final day of last year's League knowing that they had to win in Castlebar to keep their fate in their own hands, though in the event results elsewhere meant they were safe regardless of the outcome.
Donegal are something of a yoyo team as they were up and down between the top two Divisions even when they were reaching and winning All-Ireland finals under Jim McGuinness, with their last spell out of the elite 2014, when they went on to contest the Sam Maguire decider with the Kingdom later that same season.
So far Mayo have two wins - against Kildare and Monaghan. Donegal's sole points of the campaign to date came against the Lilywhites, who have lost all six of their games up to this point.
The maths are pretty simple; if Mayo win, they stay up and if Donegal come out on top then they remain in Division One as the sides will finish level on four points each and they'll have a better record in the head-to-head. An unlikely draw will be good enough for Mayo.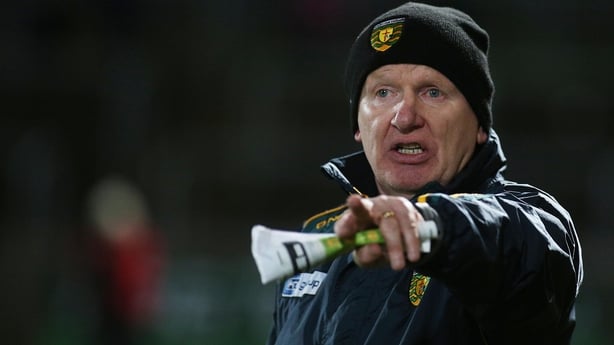 Donegal are a young and developing team under first year manager Declan Bonner and many of their performances have been heartening, particularly in defeats to Kerry, the Tribesmen and the Dubs, the latter two set to contest the League final.
Some might argue that a spell in Division Two might be good for them, though it would also serve to highlight a gap that appears to have grown between them and the top two in Ulster at the moment, Tyrone and Monaghan.
And then there's the argument that Mayo aren't particularly interested in the League this year and that it's all about Championship.
There's certain truth in this too, though there are worrying signs that the wheels may be about to fall off the wagon that has brought them so far since 2011 without ever quite getting them where they wanted to go.
Putting the ball over the bar has been a serious problem this year, their possession stats have been healthy, but their abject performance last week at home against a Tyrone side who had, until then, their own relegation issues will surely have troubled manager Stephen Rochford.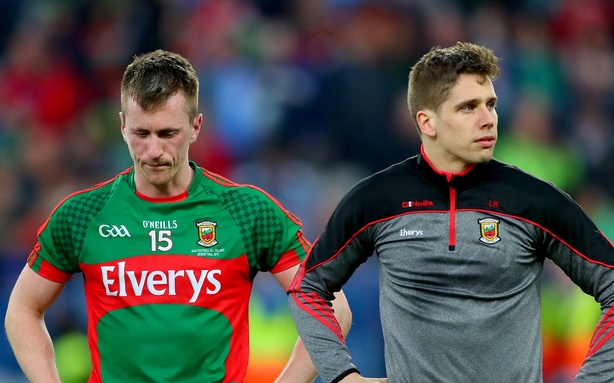 They must plan for their trip to the north west without 2016 Footballer of the Year Lee Keegan and 2014 All Star Cillian O'Connor, who both picked up injuries against the Red Hand County. Mayo have never won away in Donegal in the League and the home side haven't lost in Ballybofey since 2010.
Since they made their breakthrough in Connacht back in 2011, Mayo have generally found a way when they have really had to. If they find a way on Sunday, particularly without two of their most experienced players, it would suggest that there is still life in them yet.
Defeat and relegation, with a monster Connacht quarter-final with Galway on 13 May looming, could spell the beginning of the end for one of the most remarkable teams that the GAA has ever produced.