What Carlow have done this season is brilliant and to see the way they celebrated promotion out of Division 4 last weekend shows how much it means to them.
Carlow made it six wins out of six when they beat Antrim on Sunday, sealing their place in Division 3 next season and for players and management it will be a fantastic feeling knowing that their hard work has paid off.
Their problem now though is that they've reached the high point of their season and we're just past St Patrick's Day. How is that right?
With the best will in the world, Carlow haven't a hope of winning the Leinster Championship and the best they can expect in the qualifiers is to win a couple of games.
As a player I wouldn't even have wanted to go and watch a match like that, let along tog out for it
There's a chance though that they'll lose to Louth, who are still a Division 2 team at the moment, in the first round of the province and a bad draw could see their summer over after two games. That won't help the feel-good factor in the county last long.
And this brings me back to something I have spoken about here before - the structure of the Championship and how it does nothing to help counties outside of the elite from developing.
At club level we have no problem playing at senior, intermediate or junior because we know that the level we're at is the level appropriate to us.
My club, The Moy were senior for a long time in Tyrone, but we got relegated a few years back and even though it hurt we accepted that. We worked hard, we finally won intermediate to get back up and, best of all, we went on to win the All-Ireland intermediate title.
Under the club system, everyone is playing teams of similar ability, everyone has the chance of winning silverware and if we're intermediate or junior we have the chance of moving forward. This is a progressive model. There's something similar in hurling, where this year we'll have a new fifth level.
Tears of joy, oh Lord, OH LORD what a day, what a day for our little County🇬🇳  
Turlough, Stevie Poacher, every single last one of these players & management are so, so special HISTORY MAKERS 2018 #CARLOWRISING🇬🇳🇬🇳🇬🇳 pic.twitter.com/xe4CbsfvEB

— Carlow GAA (@Carlow_GAA) March 18, 2018
There's nothing progressive about the current football championship structure and with the Super 8 later this year, it's only going to make it harder for teams outside of the top tier to make progress.
Tipperary are another team that are taking serious strides forward and they made an All-Ireland semi-final two years ago. There's very little hope of them making a semi-final again this year having to play three games in the Super 8; it's a model suited to the stronger counties. 
Carlow end up playing Dublin or Tipperary are paired with Kerry and we know what's going to happen. No matter how much the players try to convince themselves, they are aware that the game is a damage-limitation exercise.
Once the gap goes out to four, five or six points in the first half the writing is on the wall and you're sitting in the dressing room at half-time wondering how you're going to keep the score down. That's demotivating for any player.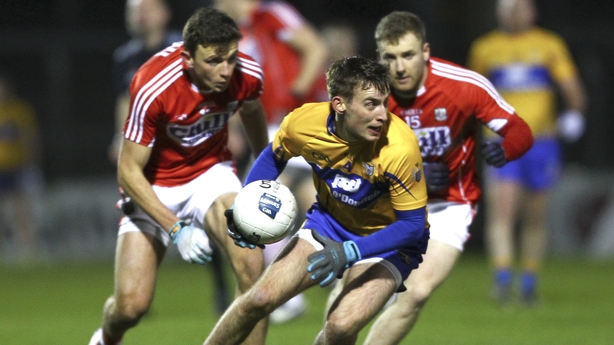 What's worse, we're almost certain to have dead rubbers in the Super 8 coming into the last round. As a player I wouldn't even have wanted to go and watch a match like that, let along tog out for it - it goes against everything I believe Championship football should be.
My proposal is to link the League to the Championship and guarantee every team 15 games, which I think is the ideal amount.
I'd divide the teams in to Division 1A, 1B, Division 2A and 2B, with the strongest teams in the top flight. The bottom team in the each Division 1 sections would be relegated and replaced by the top two in Division 2.
The 14 teams that stayed in Division 1 plus the two promoted teams will compete for the Sam Maguire Cup and the others, including the two relegated, will be in the second tier competition. We won't call it the Tommy Murphy Cup, because we know what people felt about that, but we can come up with a suitable name.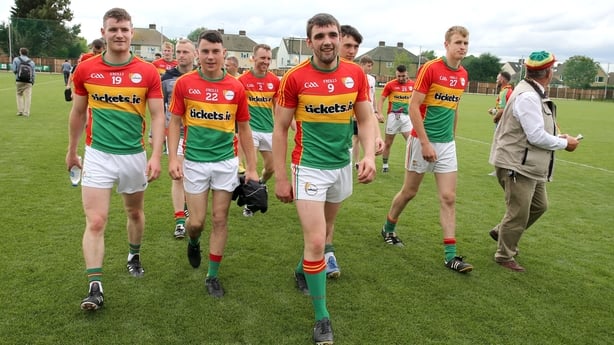 This means that every team starts the year with he chance of playing for Sam - it's up to the teams in Division 2 to prove they're good enough and win their way there.
The significant stumbling block to this happening is the provincial championships and, in football, the Ulster Championship in particular. Though last year Ulster was very uncompetitive so it will be interesting to see, if that continues for a few years, would the GAA change their minds.
A two tier model such as mine, and I'm not saying it's perfect - it's just a suggestion, would mean more games, less training and an earlier end to the inter-county season, which would then mean more time for club games. And that's what the GAA wants, right?