A simple remark from Stephen Cronin in the build-up to St Patrick's Day's club football final summed up Nemo Rangers.
The 22-year-old half-back said: "In Nemo you're judged on the amount of All-Irelands you win, not on how many counties you win."
There are not many clubs around the country where players can say that. Arguably, in fact, there are only two alongside Nemo - Ballyhale Shamrocks of Kilkenny in hurling and the footballers of Armagh's Crossmaglen Rangers, both with six All-Irelands apiece.
There's that fear of failure - there's no overconfidence here - Dinny Allen
The Cork kingpins really are GAA royalty - seven All-Ireland titles, eleven final appearances in total, 16 Munsters and 20 Cork crowns, all gathered up in the 48 years since 1970.
Club legend Dinny Allen, a Rebel dual player who also lined out for Cork Hibernians in the League of Ireland, knows exactly where Cronin was coming from when he said what he said.
"He wasn't being blasé, but I know what he was saying," said Allen. "There are lads around the club with four and five All-Ireland medals."
For the record, Allen has four as a player. "I was manager when we won it in '94 and I try to tell them that that's my fifth medal. Jimmy Kerrigan and Timmy Dalton have five and aren't letting me have it though!"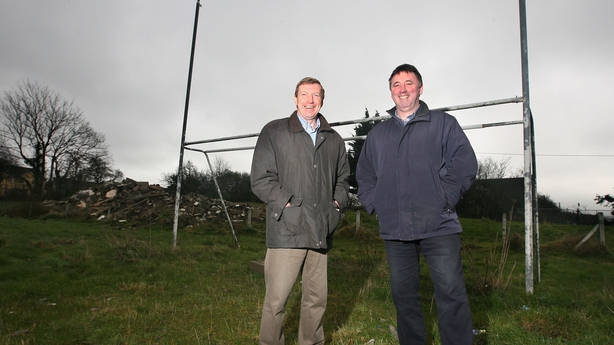 Nemo's strike-rate is nothing short of remarkable. According to the club's website, after an up-and-down history Nemo Rangers arrived in its current guise in 1948. Success didn't follow straight away, and there were plenty of lean years over the next two decades.
But the 1970 Cork Senior Football Championship final, which they lost, was the spark for an incredible run.
Since then the Douglas outfit has racked up 20 Cork crowns. They've appeared in 24 finals in that time, that's an average of one every two years, and the fact that they've only lost on the big day four times is testament to their winning mentality.
The longest they have gone since 1970 without making a county final is five years, 1994-'99, and the longest they have gone without winning one is six seasons, a streak they snapped in 2000.
Then there's the way they can turn county titles into provincial silverware - those 20 Cork wins have resulted in 16 Munster championships, with two further final defeats.
Those 16 provincial titles have resulted in eleven All-Ireland final appearances so far, Saturday's showdown with Corofin of Galway will round out the dozen. Allen was talking to his old friend Billy Morgan, another Cork and Nemo legend, during the week and they were doing the sums.
"He was saying to me that we'd lost four finals. If we lose on Sunday that means we'll have lost five and we'll be moving towards a 50 per cent winning percentage," said Allen.
"There's that fear of failure - there's no overconfidence here."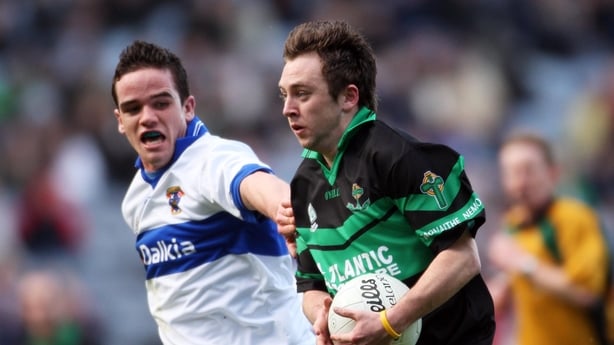 Allen was a minor in 1970 when Nemo lost the county final and was there two years later when they won their first Cork title.
He explained: "There was a nucleus of five or six from that minor team, we'd won all around us in hurling and football, that came through to senior at the same time. The likes of Billy was already there and then a few years later the likes of Jimmy Kerrigan came along."
Rangers have facilities that most other clubs can only dream about, including four full-sized pitches, four smaller astroturf pitches fully fenced, an indoor training hall with synthetic grass, bar and function room that even hosts weddings.
But they aren't a superclub in terms of numbers, with roughly 400 paid-up members. According to Allen, the way they nurture their youth is one of the keys to their success.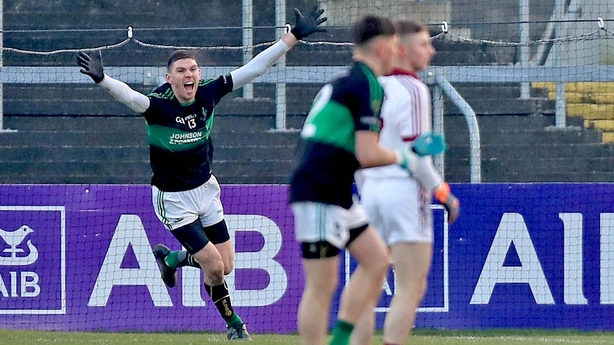 "There are a lot more underage teams at the club than there were ten years ago - the juvenile section has exploded and you might see 200 kids down there on a Saturday morning," he said.
"But we try to stick to the same principles - we try to let them enjoy themselves until they're Under-16; no pressure. Then at minor we'd try to make sure that there's a former county player in charge of the team."
Nemo haven't won an All-Ireland since 2003 - that's 15 years - and it's a full decade since their last appearance on the big day in Croke Park. Those are stats that don't sit well with a club of their stature.
"When we won Munster before Christmas there were people on the field, which you'd rarely have seen in the past," said Allen. "Often when we won Munster it was almost like winning a League game. That's not being arrogant, but we had gotten used to it a bit.
"We haven't been back for a while so we know that it can leave you very quickly."