I fully expect Waterford to beat Cork in the Allianz League Division 1A relegation play-off on Sunday.
Talk about two teams going in opposite directions since the start of the league. Cork had a great win over Kilkenny on the first Saturday night and have four defeats on the bounce since.
Waterford lost their first three but finished with two impressive victories.
People can say 'the league is the league', but if I was a Cork supporter I'd be very worried.
There are whispers coming out of the camp that there's a bit of unrest between the players and management.
You don't know how true these things are but they haven't progressed and it doesn't look they're going to.
It's mind-boggling for a county of their size and you'd have to wonder why.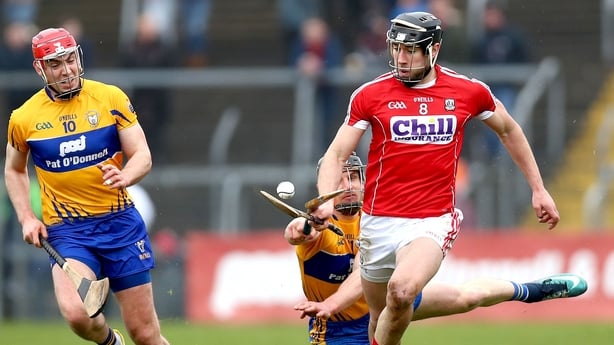 Whether it's players, managers or a higher level again I just don't see the development in Cork, despite last year's progress.
That said, Kieran Kingston leaving was a huge blow.
I was gobsmacked when I heard he wasn't staying on. The lads seemed to like him and had bought into the set-up. It seems the commitment required was too much for him to continue.
It deflated everything after winning Munster.
I still don't think they would have beaten Waterford in the All-Ireland semi-final, even with 15 men, but you would have expected them to push on this year, be a driving force in the league and one of the favourites for the Munster championship.
Looking at them now, you'd probably say that Cork are at the bottom of the Munster ladder.
Unless things change drastically, I can see them having a very short summer. It will be interesting to see if John Meyler can get any response out of the players.
No quarter given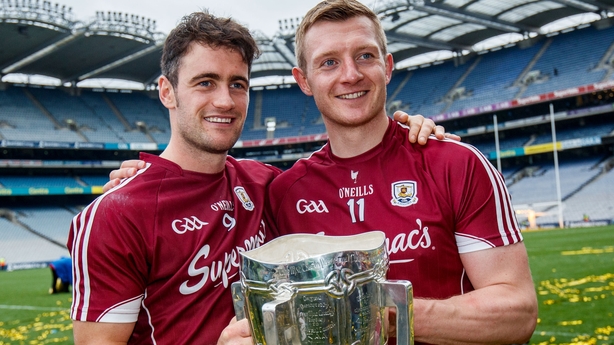 We have the quarter-final teams we were probably expecting after the first couple of rounds.
Now that we're in the knockout stages managers' minds will turn to the fact that they're only two games away from a final.
In particular, the likes of Wexford or Limerick, who haven't experienced success at national level in a long time, wouldn't turn their nose up at that.
You'd imagine Kilkenny and Tipperary should come through against Offaly and Dublin respectively.
But the Limerick-Clare and Wexford-Galway games could be crackers. It'll be interesting to see if Galway go all out.
I don't think missing out on promotion will affect them as much as it would have hurt Limerick but the fact that they blew an eight-point lead is a worry for them.
I am curious to to see if Micheál O'Donoghue will bring back the big guns like Joe Canning and David Burke now and try to get a bit of game-time into them.
Wexford were impressive in hanging in there against Kilkenny, despite resting some front-liners and if the game had gone on five minutes longer I would have been worried.
Unsurprisingly for a Davy Fitzgerald team, they look in good shape.
It'll be very tight but you'd still have to fancy Galway to get over the line.
You'd have to be impressed with Limerick. They're a young team, and to come back from eight points down, without the Na Piarsaigh players, showed great character.
If they could get to a league final it would be seen as a huge step and would built great momentum for the Championship.
Cuala can join double-winners club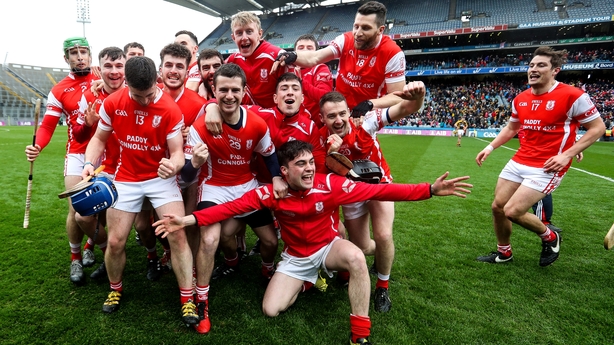 I'm really looking forward to the club final on Saturday. It's the best final we could have asked for, the two best teams in the country.
I've said Cuala all year and I'm going to stick with them. It's a long time since a club won two All-Irelands back-to-back.
They're coming up against an exceptional side in Na Piarsaigh but a lot of their chances will depend on how fit Shane Dowling is.
If Cuala can get enough ball in to Con O'Callaghan, he'll do damage. Na Piarsaigh might play a sweeper but if they don't, he's match-winner.