In 2001, Tyrone, with that infusion of youth were seen as the team to watch. On the back of much underage success in the 1990s, a breakthrough at All-Ireland level was looked upon as a certainty by many of our supporters.
It did happen in 2003, but that September day was the culmination of us winning an Ulster in '01, a league title the following year and then regaining Ulster before we finally got to climb the steps of the Hogan Stand.  
It's a rarity in the modern game for an 'up-and-coming' team to  emerge from the traps and win an All-Ireland. In saying that, if it were to happen, you'd put your money on Kerry as the team to do it.
There is a natural confidence in Kerry people that they are better than everybody else when it comes to Gaelic football. This can often transfer to their players and so we witness a dash and a swagger that holds sway over their opponents.
In 2018, that dash and swagger won't see them win the All-Ireland. Dublin remain all-conquering, while Mayo still look best equipped to emerge from any arm wrestle with the Kingdom.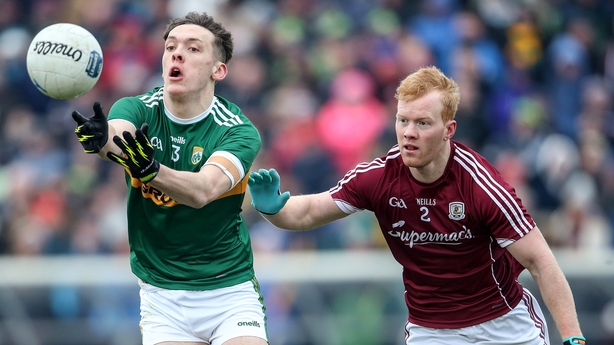 So far in this league, Éamonn Fitzmaurice is shaping a new-look Kerry side, giving the likes of David Clifford, Seán O'Shea, Jason Foley and Micheál Burns time to show their worth to the senior cause. On the back of four All-Ireland minor titles on the spin, Fitzmaurice has been handed a challenging job to get the blend right and he has three years to do it.
He's pragmatic enough to know that it probably will take until the start of the next decade before it all gels together.
On Sunday last against Dublin at Croke Park, in a game that definitely had an edge to it, Kerry came up with a plan to stamp their authority on proceedings. The plan crumbled as the Dubs moved through the gears, leaving their opponents in the slipstream and at the end a well-beaten docket.
It's only March, but it's clearly a sign of the road that Kerry have to travel. Fitzmaurice will have taken note and will no doubt act accordingly.
Kerry will continue to blood new players. Maybe, the process should have started last year.
Giving youth its chance can often give you exciting days, and then you'll have days when things don't go for you. That lack of experience tells in how you deal with tough situations in matches. It doesn't come down to ability or physicality, but it's more about coping with different situations.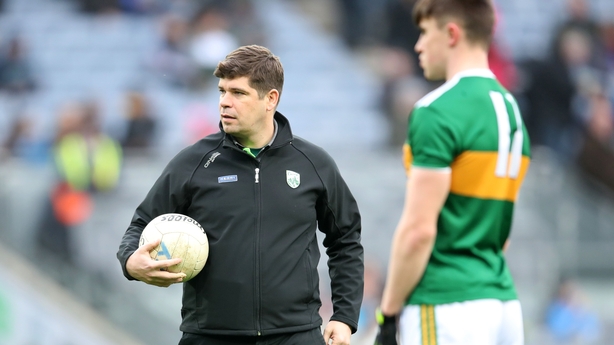 Dublin, for example, can bring in two or three youngsters each year and they seem to slot right in and get vital scores in tight All-Ireland final victories. Éamonn Fitzmaurice has more of a juggling act on his hands to get the balance right between youth and experience.
After that he needs to find that level of consistency to make them live contenders. Last year's championship saw them taper off somewhat after the Munster final.
Kerry will be in the Super 8's come the summer and that at least affords them an opportunity for further integration but as I said I just can't see them troubling either Dublin and Mayo.
And what of Mayo?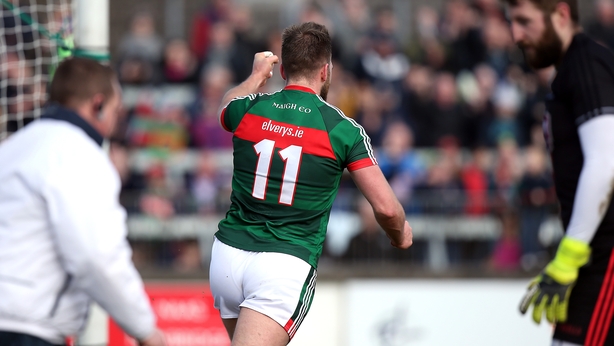 Sunday's win over Kildare saw a marked improvement in their form up to know and they will be looking to finish the league strongly. The fact that that no new names have emerged so far this year will be a worry as Mayo look to the summer.
Stephen Rochford needs three or four quality additions if they are finally to end their All-Ireland drought. The tried and trusted have certainly done the county proud since the start of this decade and it would be stupid to say that Mayo are ready to fall off the cliff now.
They'll go to the well again, no doubt thinking that they finally can get one over the Dubs if they renew their rivalry come September.
The Dublin machine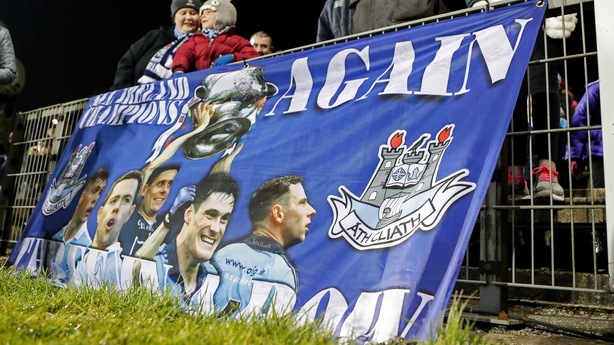 It will, however, take a huge effort as Dublin look unstoppable at the moment. Against Kerry, you got the sense that they were really starting to motor again. They way they faced down Kerry underlined their strength in depth.
Back in 2010/11, Bernard Brogan was their star players, but now they seem to have six or seven star players. Take Dean Rock, for example. We know his prowess from placed balls, but now he's getting a couple of points from play in very game.
Not so long ago, we talked about how difficult it was for teams to win back-to-back All-Irelands. Did they have the hunger and workrate to go again? That question does not apply to this Dublin team; they are a machine and are so dominant over every other side. It's hard to see a weakness. Everywhere you look they seem to have the strongest line in the country.
Red Hand seek balance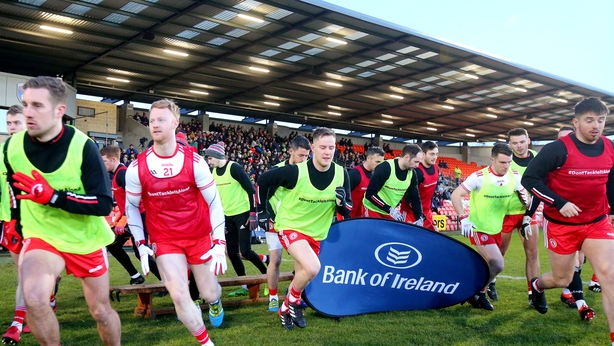 Up to now, I have run the rule over the three of last year's All-Ireland semi-finalists. So that just leaves Tyrone.
Similar to Kerry, it's another balancing act. For quite a while now, Tyrone have been so entrenched in a defensive set up of getting men behind the ball and then breaking at pace. There has been something of a change during the league, with the mindset of having two or three players up the pitch.
However, the damning stat of conceding an average of 0-15 a game up to last weekend shows how difficult it is in trying to get the game plan right between defence and attack.
In a recent BBC interview, Mickey Harte was questioned about his approach to the game and didn't welcome being questioned about his tactics. Deep down Mickey knows there is a need to change something.
People last year focused on the Dublin game and that was the one that mattered. That was the ultimate test and Tyrone failed that day. The side clearly have ambitions to push on beyond an All-Ireland semi-final.
The one concern I would have is in attack. Mark Bradley and Lee Brennan are really good finishers. However, they lack the physicality you need when space is tight and the ball has to be won. They need more help. More issues then for Mickey to address.  
Come the summer, the focus for Tyrone will be on getting to the Super 8s - enough games then to develop a new approach.