Saturday's AIB All-Ireland Club Hurling Championship final between Cuala and Na Piarsaigh is being billed as a clash between the champions of the past two years.
Cuala are the title holders and they inherited it from Na Piarsaigh so this really is a heavyweight grapple.
It's also a match-up between two big city clubs - not something that happens too often on St Patrick's Day at Croke Park. 17 March is so often dedicated to rural Ireland, small clubs and the pride of the parish.
This year it's different though, with Cuala from Dublin's southside, the well-populated suburbs of Dun Laoghaire, Cabinteely, Shankill, Loughlinstown and Ballybrack forming their hinterland, and Na Piarsaigh based in the Ennis Road area of Limerick.
Keeping a small, rural club alive is often a struggle and those that are thriving deserve any credit they get.
But sustaining a vibrant urban club is no walk in the park either and the GAA has eternally struggled with their inability to have the same sort of penetration in densely populated areas, large towns and cities, as they have in the countryside.
Cuala, perceived by many as a wealthy club, doesn't own a single blade of grass and they may never be able to afford their own pitch.
Both Cuala and Na Piarsaigh put their success down to a number of factors, prime among them a strong emphasis on underage development on and off the field, excellence in coaching and putting down strong roots in the local community.
"We try to look after our kids; the sporting element of it is very important, obviously, but it remains secondary. It's about getting them out, getting them playing, making it easy for them and making sure they enjoy themselves," said the Dublin club's chair, Damian McKeown.
"Years ago we used to give them all a Freddo bar at the end of training, but those days are gone with the emphasis on healthy lifestyle!
"So what we try to do from the children's perspective is to ensure that they are making friends and enjoying their time with the club. Some of them will drift off, but we try to retain as many as we can."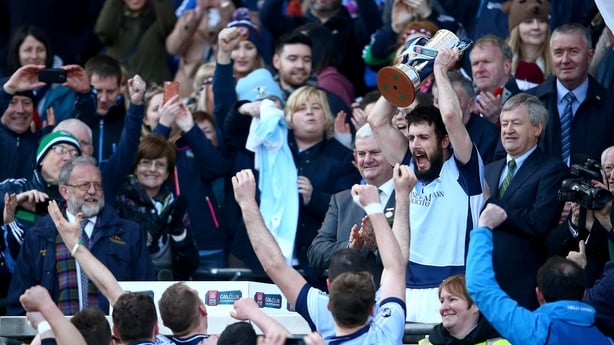 Na Piarsaigh secretary Donie O'Gorman agrees, saying: "We offer a good product to the youngsters.
"We have a very good underage structure. We have a couple of hundred kids out on the pitch every Saturday morning from five years old up to Under-14. Holding onto them as they get a bit older is a challenge, but if you're successful it helps."
Rural clubs are often hit hard by emigration and the depopulation of the countryside, leaving them struggling to field teams.
Urban clubs have a different set of problems. There may be plenty of people in the housing estates around them, but getting them through the door is an issue. There's huge competition from soccer and rugby, amongst others, and space is a constant headache.
"We're surrounded by rugby, St Michael's, Blackrock and the others, there's hockey left right and centre and there are so many opportunities for children in the area," said McKeown.
O'Gorman noted: "There's a soccer pitch 50 yards form our own, Caherdavin Celtic, and we'd have plenty of lads who play both sports. Shannon is close too - you can see it from our pitch too, but there's room for everyone."
The Limerick club are shortly set to open their two new pitches, which will treble their capacity, following years of fundraising and constant hard work.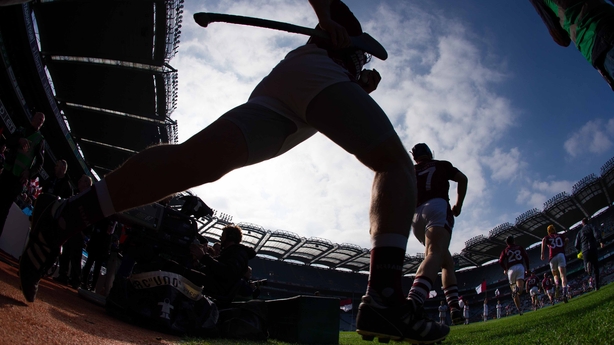 Cuala, perceived by many as a wealthy club, doesn't own a single blade of grass and McKeown acknowledges that they may never be able to afford their own pitch.
Different teams play at different centres around the area and their All-Ireland champion senior hurlers change for their games in a container beside a council pitch without electricity or running water.
"We recently had a meeting with Croke Park about our strategic plan and it was noted that a lot of clubs have great facilities, but no players," said McKeown. "We're the opposite; loads of players, but we struggle with facilities.
"Dun Laoghaire-Rathdown Council, who we have a great relationship with, is hemmed in by the sea, the mountains and the city so there just isn't the space.
"We're scattered. It's a unique challenge, but one we're up for! When you're winning it does make it easier of course - everyone is enthusiastic."
While Cuala have pushing 2,000 members, Na Piarsaigh have around 300 names on their roll book and have to contend with their location in a mature area where few houses are likely to be built in the coming years, which will hit their recruitment potential.
But both of these clubs have met every challenge thrown their way on and off the field in recent times and regardless of what happens in Croke Park on St Patrick's Day they are set up to thrive into the future.