If you look at Waterford's results and performances since the start of the League you might say that they're a tough team to analyse.
Following on from their appearance in last year's All-Ireland final they lost convincingly to Wexford, Tipperary and Kilkenny before getting the better of Cork. They're as good as in a relegation play-off and fighting for their Division 1A lives.
Scratch a little deeper under the surface though and the analysis becomes clearer.
A guy I would have loved to see is DJ Foran, who was shooting out the lights in the Fitzgibbon Cup with UCD
With the new Championship structure, and four games in Munster inside five weeks come May, Derek McGrath definitely hasn't got his eyes on the League in 2018.
If you look at the League this year, bar the Kilkenny-Tipperary game which was a cracker, teams are going through the motions. In my eyes that is completely understandable - and even more so now that we've lost a week to snow, which further minimises preparation time for Championship.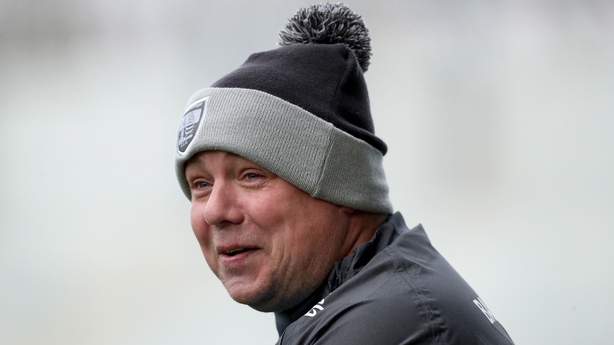 Waterford might be relegated this year and so be it. I'm sure Derek isn't too worried about the prospects; Galway won the League and All-Ireland from Division 1B last year and with the new, hectic Championship format, one or two less games in the form of quarter-finals and semi-finals at this time of year might be no bad thing.
I'm not worried by the Déise whatsoever. If I was a supporter and I watched their first game against Wexford I'd have seen that they weren't taking it too seriously.
They didn't use any substitutes that day and that to me said that they were a bit behind after coming back to training late following a well-earned team holiday. Derek wanted to get 70 minutes running into 15 fellahs' legs and I'd expect that the rest of the panel did as much running in training either the day before or just after that match.
There is still potential there and Waterford shouldn't be too far away when the prizes are being given out. What they are all about now is getting bodies right for May because they already have a League title - it's the All-Ireland they want.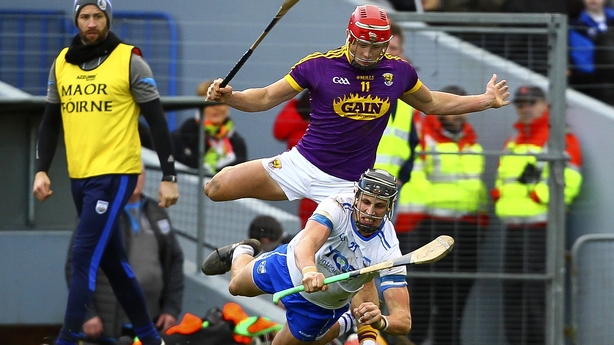 Early results aren't a reflection of where they are going to be and we saw that the body language was good after the win over Cork. If they could beat Clare this weekend, even though it would take a miracle for them to avoid a relegation play off, they'll be in a pretty good place.
What I would say about them though, is they look set to rely on the same core of 18-or-so players that they have been working with for the past two years - and that's minus Shane Bennett, who has opted out of the panel for the year.
He has either started games and come off after 45 or 50 minutes, or else come off the bench at that stage to replace his brother Stephen.
Both of them have been asked to play a really tough role in a two-man full-forward line, which is essentially asking them to play two positions at once to make up for the lack of bodies they have up front because they play a sweeper at the back.
That's a tough role to play because you run yourself into the ground for not a lot of reward. No one likes to start on the bench and even if you do start, you're pretty sure that you're going to run yourself into the ground for your team and then get called ashore with 20 minutes to go.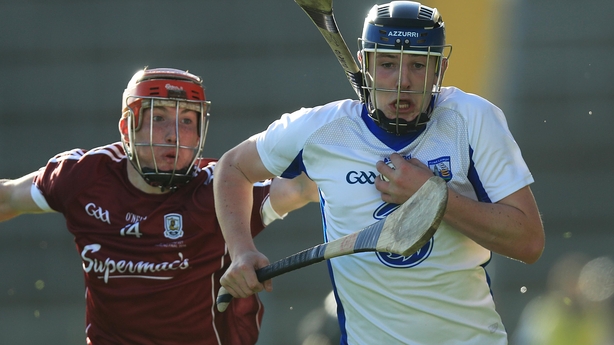 He hasn't spoken about his reasons for leaving the panel, but that role is pretty tiresome and if that's the cause of him not committing for 2018, I wouldn't blame him.
It's a blow for Waterford because he is one of the few from their recent All-Ireland minor and Under-21 winning teams to have made the breakthrough at senior, as McGrath continues to rely on the same core of players.
Their search for an All-Ireland is a bit similar and almost as long as Mayo's. And similar to Mayo, they are sticking with tried and trusted players.
The other top teams seem to be getting new lads into he team, giving them game-time and deepening their panel. Kilkenny have Martin Keoghan and Pat Lyng, Tipperary have Billy McCarthy, for example.
A guy I would have loved to see is DJ Foran, who was shooting out the lights in the Fitzgibbon Cup with UCD. He was introduced against Kilkenny, made a super catch and maybe should have got a goal. I'd like to have seen more of him.