Outgoing GAA Director-General Páraic Duffy has rejected accusations that he has led the Association down the path of commercialism.
Critics, RTÉ analyst Joe Brolly, the most high profile and vocal amongst them, argue that Croke Park has put profit before everything else.
The prime piece of evidence used is the Sky Sports deal, which allows the UK satellite broadcaster exclusive rights to screen live Championship games during the summer, leaving many fans without access to some of the biggest matches of the year.
But Duffy, who will step down at the end of the month after ten years at the top, insists all commercial decisions were taken with the GAA's best interests at heart.
"We have to realise that the GAA has to be financially strong because if we want to develop our facilities, if we want to put in more coaches, all of those things, we can't stand still," said Duffy, in an exclusive interview with RTÉ Sport. "Money is a reality.
"It's a challenge to get the balance right. We have developed a fantastic stadium in Croke Park, which was always meant to be an engine that would drive financial revenues for the GAA - we're doing concerts and all of that.
"Making the stadium available for non-GAA events has been successful from a financial point of view.
"In terms of TV rights, the point I'd make is the vast majority of our games are still free-to-air.
"We are competing with rugby and soccer, international sports that benefit from big international tournaments, international TV rights, which we don't," he said.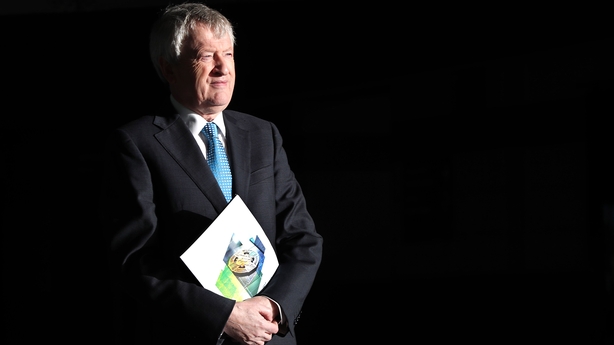 "I think we have a balance there. We have certainly significantly improved the income for the GAA from our rights and that money is used to develop the sport in terms of infrastructure and in terms of coaching and making the Association stronger.
"We don't sit on big cash reserves. We generate money to invest in the Association. Every single year is the same - we end up with a small cash balance and the money we take it goes out again.
"In international terms we are a tiny organisation and people have to realise that if want to remain competitive, even in an Irish context, we have to improve our facilities, we have to provide the best possible coaching."
Whatever about selling television rights to satellite broadcasters, Duffy says that he doesn't ever see a day when the GAA will sell the naming rights to Croke Park.
"It's an iconic stadium and it's just so special in the heart of the GAA I could never see that happening. Ever""
Insurance giants Aviva pay €4m per annum to have their name attached to to Lansdowne Road, the home of Irish soccer and rugby, and GAA Headquarters would likely bring in far more than that if it ever went to market.
But Duffy said: "That'll never be sold. You wouldn't want to do that - it's an iconic stadium and it's just so special in the heart of the GAA I could never see that happening. Ever."
Duffy's successor is expected to be appointed in the coming weeks, with current GAA Finance Director Tom Ryan and former Tipperary manager Liam Sheedy believed to be the leading candidates.