Given the weather, I would be very surprised if there are any games played this weekend.
But whether it's this Sunday or next, Limerick against Galway is a massive one, particularly so for Limerick.
They've been trying since 2012 to get out of Division 1B and come up short every time but this is the best opportunity they've had in a few years.
For me, Galway are going through the motions a little. They're gradually getting their main players like Joe Canning and David Burke back into the squad as the league progresses.
I don't think you'll have a hugely strong Galway team out so, from that point of view, it's a great opportunity for Limerick to win promotion back to Allianz League Division 1A.
They're going to be short the Na Piarsaigh contingent but they've performed quite well without them so far and will be going all out.
There's a lot of young talent there, and that talent needs to be in the top tier to try and bring it along with competitive games.
When you look at their Under-21 success over the past couple of years, it's crazy that they're still down there.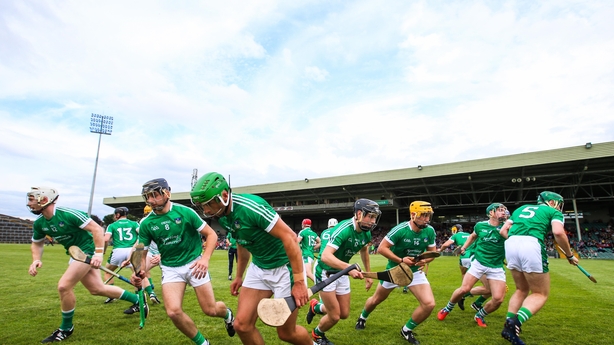 I'd give them a serious chance. If they can do it and then get the Na Piarsaigh boys back after St Patrick's Day, it would build serious momentum going into the Munster Championship.
Galway proved last year that they can win the League and All-Ireland from 1B so it's not as important for them. I don't think Micheál Donoghue will be overly disappointed if they don't get the result.
They've only been out of 1A for a couple of years so still have the experience of those competitive games.
With the new packed Championship format, maybe having one or two early games in 1B suits them, especially with the injuries and the winter they've had.
Another close defeat a worry for Tipp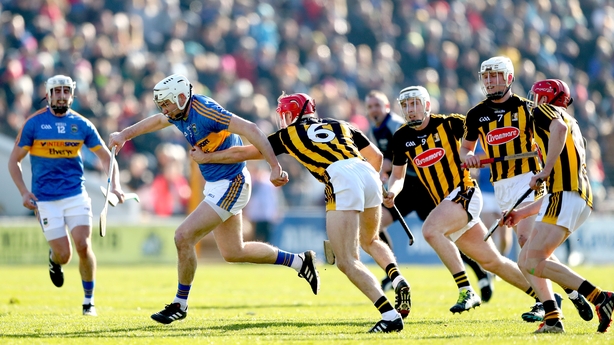 Kilkenny and Tipperary served up a brilliant game at Nowlan Park last Sunday.
For the time of the year, skill levels were to the highest quality, the pitch was in great condition and allowed both teams to play the style they wanted to play.
It was a very good win from a Kilkenny perspective and great to see the younger guys step up in an intense match in front of a crowd of 10,000.
Brian Cody will be very happy with the result. Barring a big defeat to Wexford, they should be safe from relegation but he has yet to beat Davy since the Clare man took over so that will be at the back of his mind.
You write Kilkenny off at your peril and I think they're in a good place right now.
Both teams were short a lot of first-team players, but Tipperary were probably missing one or two more so Michael Ryan would have been reasonably happy as well.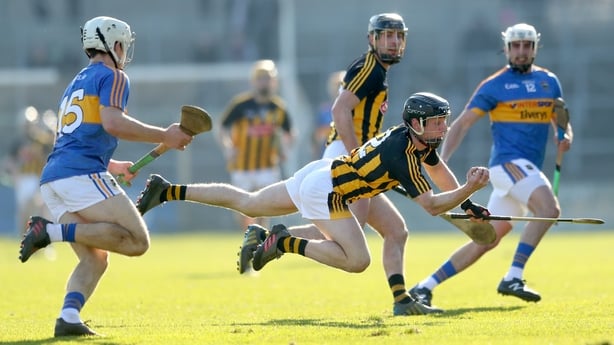 One concern for him is that Kilkenny are still winning the close ones.
When they win, they do it comprehensively but over the last number of years, whenever the game comes down to the last five minutes and there's a puck of the ball between the teams, it's generally Kilkenny who come out on top.
If they're drawn into a dogfight, they don't seem to have that mental resolve that the Cats have to grind out a result.
But it's very tough when you're missing leaders like Paudie Maher, Noel and John McGrath and Seamus Callanan. TJ Reid was the man who turned the game for Kilkenny and though Michael Breen was excellent, they didn't have that kind of leader on the field you need.
Numbers game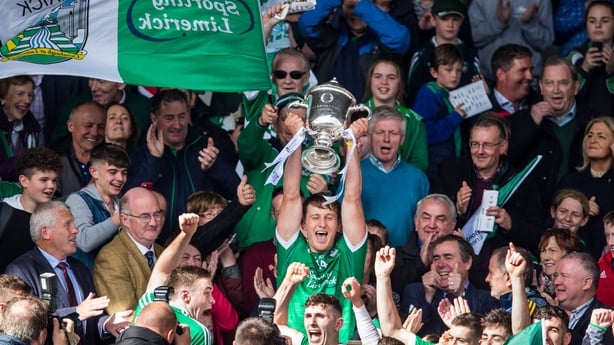 The decision of GAA congress to change hurling from Under-21 to Under-20 next year seems like a box-ticking exercise to bring it into line with the football.
Making minor Under-17 made sense if you're thinking about the Leaving Cert but this just means that guys will be finished with underage teams at 20 and trying to make the massive step up to inter-county senior.
I can see more players being lost between the grades than with U21. That extra year gives you time to develop physically and mentally.