Former Galway dual star Alan Kerins has welcomed the GAA's ban on betting sponsorship but warned that more needs to be done to help battle the problem of gambling addiction.
"We were hugely supportive of this motion," the GPA Congress delegate told RTÉ Sport.
"The GAA is a very significant organisation socially and this is a big step, not only to protect the players but also the wider GAA community.
"They are taking a lead on it, both nationally and internationally on it.
"While we support the motion and commend the GAA for a very progressive step, we still feel there's an awful lot more to do.
"We help players at crisis point but we also want to introduce a lot more preventative measures, like life coaching.
"We're also working intensely with players transitioning out of the game and rolling out an induction programme for new inter-county players.
The Association followed up last year's prohibition on players or management staff betting on games they are involved in with a blanket ban on gambling sponsorship at 2018 Congress in Croke Park.
New GAA President John Horan said they had "taken the lead out of pure social responsibility".
"I think the betting problem in this country is a lot more dangerous than people think," he added. "The whole movement of betting into credit cards, phones, that sort of thing, is exposing people in a far great way.
"You can have fellas on a bus, betting like hell, adding €500 to their account and nobody knows a thing. A fella could be sitting at home beside his wife and spinning the money away. It's an endemic problem. The whole way the betting world has drifted, there's a concern there for us.
"It's worse than an alcohol problem. An alcohol problem, people will fall down. A betting problem can wipe families out. It's a societal thing in Ireland. It might be something in our genes, to be betting."
Kerins called on the Association to go even further in their efforts to tackle the issue.
"They took a good step last year, another step this year," said Kerins. "Maybe going forward again, all half-time gambling advertising could be banned or in-game commentary around gambling odds?
"That's two things that could be looked at to help deal with this problem."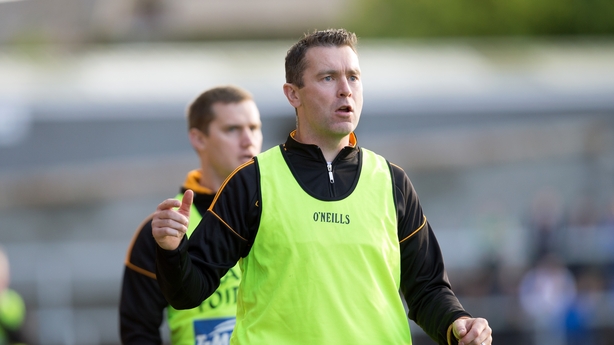 Former Offaly footballer Niall McNamee and Armagh All-Ireland winner Oisin McConville are among high-profile players to have opened up about gambling issues and Kerins believes the problem is more prevalent in the GAA than other sports.
He revealed that since 2012 over 100 players have availed of GPA support for gambling issues, in some cases including residential support.

"It's a huge issue for the GPA and part of our player welfare," said Kerins.

"Since the inception of the player development programme and the counselling service, over 100 players have been supported with gambling-specific issues, which is quite frightening.

"We carried out research in 2005 and that study indicated that there was a relatively high incidence of addiction issues among elite GAA players in comparison to athletes from professional sports."

However, Kerins said that players who engaged with the personal development programmes offered by the GPA to "achieve fulfilment off the field" were less likely to fall prey to addiction and the number of gambling cases had fallen slightly to 15% of those seeking support last year.

"When they are better able to manage all areas of their lives, they are far less likely to engage in destructive and adrenaline-chasing behaviours like gambling.

"They have a sense of purpose, they're not trying to replace the natural high that comes from playing on a sports field in front of thousands of people."