Hurling, it's time you admitted that you have a problem.
That problem is cynicism.
A few years ago, hurling men around the country managed to convince the GAA and the watching public that their game didn't suffer from cynicism.
There was no need for the black card in their game - that was for football. Football was dirty, played by lads who would do anything just to win, including pulling a player down just as they were about to score. That would never happen in hurling.
Except it happens all the time. Last weekend we saw four prime examples.
In Semple Stadium on Saturday Tipperary defender Barry Heffernan decided that Lee Chin wasn't going to burn him again so he rugby tackled him to the ground. Wexford scored the resultant penalty.
At the Gaelic Grounds around the same time Dublin goalkeeper Alan Nolan saw that Barry Murphy was going to pull the trigger so he dragged back the Limerick man's arm. The referee pointed to the spot and again a goal resulted.
There were two incidents to pick from in Waterford-Kilkenny at Walsh Park. Eoin Murphy dragged down Patrick Curran and then watched as the Deise missed the penalty.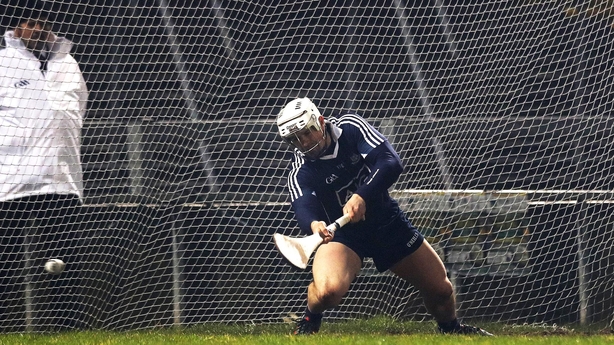 Towards the end Waterford keeper Ian O'Regan sold himself short and rather than let Martin Keoghan score into an empty net, he grabbed the Cats' attacker's jersey and swung him to the turf. It could have been a straight red card, let alone a black.
To add insult to injury he held his ground as referee Fergal Horgan made his way to the scene of the crime, furiously pointing out that the incident had happened just outside the square.
So there you have it - one weekend's rap sheet from Division 1. Four fouls of the most cynical nature, three penalties conceded, two goals scored and no red cards issued. That's a 50-50 chance that you're going to get away with it.
Hurling has a cynicism problem - plain and simple. Unfortunately, there's no appetite to meet this head on.
Then-GAA President Liam O'Neill tried to tackle it when a motion was tabled at Annual Congress in 2015 calling for the introduction of the black card in hurling. That was blown out of the water with 79 per cent voting against.
The black card hasn't solved all of football's ills, but it certainly shone a spotlight on some of the game's darker corners. A player who checks a runner off the ball, drags down an opponent, trips or verbally abuses anyone on the field can be ordered off and replaced (so long as their team hasn't used up all of their substitutes). There are disincentives for cynical fouling.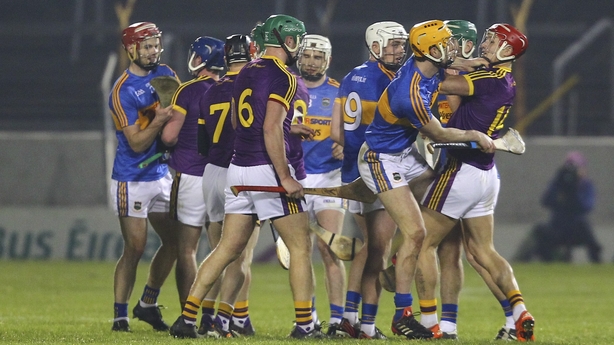 One of the key differences between hurling and football is the nature of its analysis. Every game of football is the worst game ever played, if you listen to some influential pundits, and the opposite is true of hurling - there's nothing that could be done to improve upon it.
Even after the most serious of fouls in the small ball games, there are sharp intakes of breath in studio, with analysts admitting that it looked bad and maybe the perpetrator had to walk, though that they hate to see anyone sent off in a big game.
Kilkenny boss Brian Cody has been encouraging referees to keep the whistle away from their lips for nearly two decades now and his contribution on the black card in hurling debate in 2014 is telling.
"I'd be absolutely opposed to the black card coming in for hurling," he said.
"Just because the black card is there in football, I certainly see no need for something like that. I think hurling is great. Everything about it is very good and we don't need to tinker with it at all."
Hurling is as cynical as any game at the elite level, with players willing to do whatever it takes to win. The sooner it admits it has a problem, the better for everybody and the sooner we can start to work towards a solution.
Follow a busy Sunday of GAA action with live blogs on RTÉ.ie/sport and the News Now App, via Sunday Sport on RTÉ Radio 1, and League Sunday on RTÉ2 television at 9.30pm.