Looking at the first three rounds of the Allianz League, I'd be extremely worried about the future of Dublin hurling.
They didn't show anything against Offaly on the first weekend and were very, very lucky to get over Antrim.
And then on Saturday, they were testing themselves against one of the top two teams in the Division in Limerick and to go down by 12 points is a very disappointing result.
People have argued that the Cuala players are yet to come back. But are they going to make a massive difference?
For a start, how many Cuala players are going to return to the set-up? A number of them didn't play under Ger Cunningham last year so there has to be a question mark about how many will return.
Even if they do come back, I find it hard to see them getting much of a bounce. After all, the Schuttes, Darragh O'Connell, David Treacy, these guys have all been there in the past.
In this year's league, Gilroy seems to have returned to the old brigade. I don't think it's a good move.
I know it's good to have experience in a panel but they're still relying on the same names, the Conal Keaneys, the Johnny McCaffreys, the Peter Kellys.
Conal Keaney is 35. How many more years can he give at the top level? Perhaps just this year and that will be it.
Realistically, they need to be bringing in a bit of youth.
It's a dilemma for Pat Gilroy because he's under so much pressure now that I reckon he'll continue to go back to the old brigade and hope they'll dig him out of a hole.
But, to be honest, I think that strategy could backfire and have a negative effect on the team.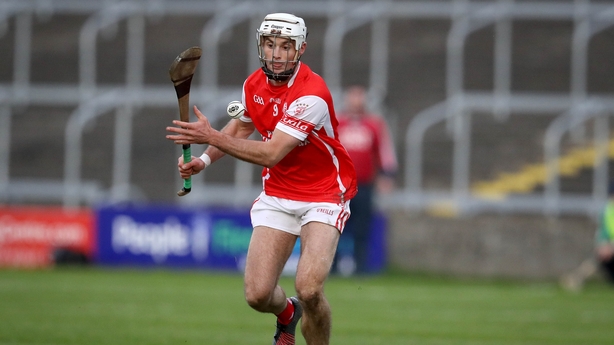 What has gone wrong in Dublin?
I remember playing against really, really good Dublin teams at the start of the decade. Tomás Brady was there, Danny Sutcliffe was there before he headed away for a summer or two, Conal Keaney and Peter Kelly were in their prime.
For me, the big year for Dublin was 2013.
They got to an All-Ireland semi-final, they won Leinster. Had Ryan O'Dwyer not been sent off, I think they'd have beaten Cork and reached the All-Ireland final that year.
Since then, they have taken a huge step backwards.
It's funny because they've had success at underage. They've won Leinster minor championships, they've got to All-Ireland finals at underage.
For such a big county, there has to be talent there - and there is
Even at secondary schools level, Dublin North are after getting to the Leinster final where they face St. Kieran's College.
For such a big county, there has to be talent there - and there is.
If Cuala go on to win the club All-Ireland this year, you'll have to two-in-a-row All-Ireland champions and yet the inter-county senior team is really struggling to break into the top six.
You'd have to wonder whether the draw of football in the county is turning their heads. Are they losing top quality hurlers to football?
So, you'd have to question where the problem is. Perhaps it goes deeper within county board or development level.
For a county that's had such success with football, you'd imagine they'd want to develop hurling in the same manner.
I think their eye has been taken off the ball as regards hurling. If I was a hurling fan in Dublin, I wouldn't be very happy.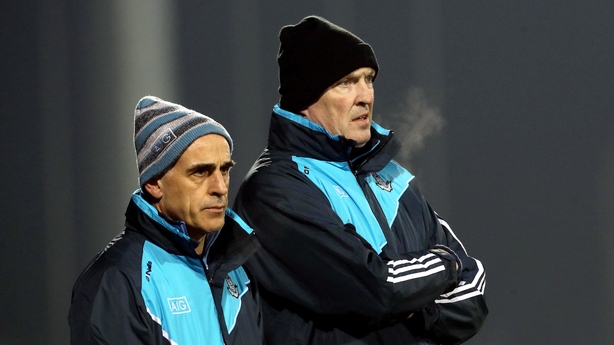 To be honest, I was surprised when Pat Gilroy was appointed.
I know when the appointment was announced, people in Dublin were saying it was a great move to get Gilroy involved, and also Anthony Cunningham, who in my eyes did an exceptional job with Galway hurling.
We all know Pat Gilroy's Gaelic football background, but I'd never heard any hint of him having a hurling background.
For me, the man for the job was Mattie Kenny, the Cuala manager. It was an easy decision to make in my eyes.
All the Cuala players absolutely rave about Mattie. They bought into everything he brought to Cuala. That's what they need in the Dublin set-up.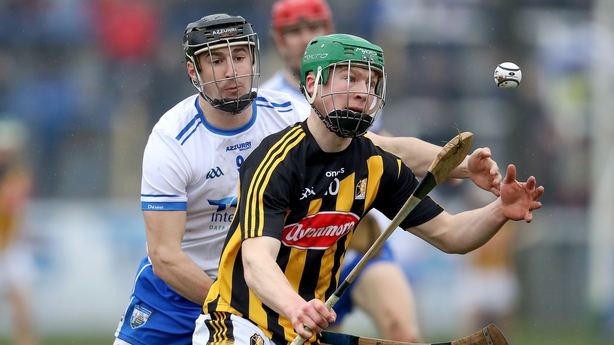 Good Kilkenny stock has not gone away
From a Kilkenny perspective, it was great to see some of the younger lads step up against Waterford. Pat Lyng got through a world of work. I thought Conor Delaney was excellent at wing back.
But young Martin Keoghan is obviously the name on everyone's lips at the minute. He was a real breath of fresh air on Sunday, hitting five points from play.
His father Liam won an All-Ireland with Kilkenny back at right wing-back in 1993 so there's great breeding there.
He's 19 years of age and he's a huge future ahead of him but he still needs time to develop. Oddly enough, he couldn't make the U21 team last year. Looking at what he's doing now at senior level, you'd have to wonder why that was.
It bodes well for Kilkenny going into the game with Tipperary this Sunday. Kilkenny could easily have gotten something out of all three of their games in this League.
They were being questioned before last Sunday and the talk was of it being a six-pointer, so to speak, between the two bottom sides.
And yet I think Kilkenny have performed quite well in my opinion in the League with a relatively new team. It's great from a supporters' point of view and there's a bit of a buzz creeping back into the county with regard to the younger guys.
Over the past decade, the expectation in Kilkenny was to get to an All-Ireland final at the very least. Going to games at the moment, I don't feel that same sense of expectation among Kilkenny supporters.
If Kilkenny get to an All-Ireland semi-final this year, I think that'll be a fantastic achievement with what's going to be a relatively new team.
People tend to forget that you still have Richie Hogan to come back. You have Conor Fogarty to return from injury. There's also other guys like Ger Aylward, Kevin Kelly, Paul Murphy and Colin Fennelly all to return to the set-up.
When you throw those six guys into the mix, Kilkenny won't be far away.