It's a busy lot for Westmeath captain John Heslin. 
There's his job with Teagasc, studying for a PhD, helping out with the family farm and - in between all that - the small matter of being a top-level inter-county footballer. 
When Dublin's Brian Fenton posted a tweet that outlined the merits of the 'Firefly Recovery Devices', Heslin's response was funny and true.
"I loaded lambs (by hand) for the factory this morning," he wrote. "Great for recovery, enhanced blood flow for muscle recovery. Thoughts?"
Such is the life of many GAA players, but Heslin is not one for complaining.
I loaded lambs (by hand) for the factory this morning. Great for recovery, enhanced blood flow for muscle recovery. Thoughts? @BrianFenton08 https://t.co/0FgiamykWE

— John Heslin (@jheslin14) February 12, 2018
"You're just used to it," he tells RTÉ Sport.
"You've grown up balancing your football, your social life and then obviously your work or your professional commitments. It is tough at times and people might not understand. 
"But I got a rude awakening when I talked to some of the rowers when I was in UCD. They could be up at 6am rowing and then rowing again that evening. They don't get the same limelight that we may get. Everyone has their own commitments. The difference with the GAA is that it's a talked about topic.
"You're someone to young people as well. It comes with those added pressures. It can be challenging but no one is making you do it. I'm sure the majority of GAA players enjoy it.
"If I didn't enjoy it I wouldn't be doing it. It's as simple as that. It's something that can't be taken away from you, the years you spend playing GAA, but it's definitely about getting the balance right."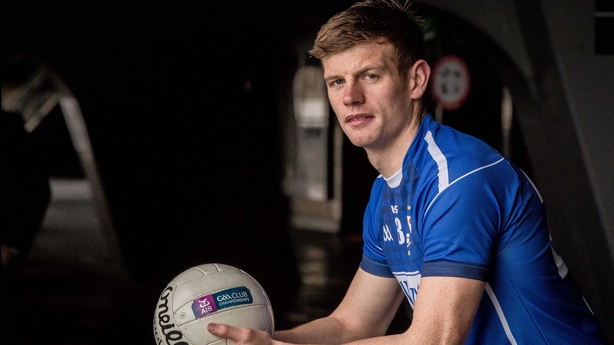 This weekend a familiar problem rears its head.
Several players, from UCD and NUIG, involved in the Sigerson Cup final find themselves caught in a nightmare fixture pile-up.
Between the college competition, the league and the club championship, some are caught in a three-way tussle for their services.
It's a crazy scenario, and Heslin agreed that for the good of the game, solutions must be found.
"With all this noise there must be issues out there. Of course there can be improvements made. At the moment we see players having to play Sigerson and Fitzgibbon, their county campaigns and then trying to go to college as well. 
"It's a crucial time in the GAA at the moment. What's the right way to go forward in the GAA, as a whole, not just the fixtures?
"I would have played Sigerson and county football at the same time. When you're in the moment, you don't pay attention to all those people making a fuss and noise about it. You just want to play games.
"But down the line I'd be worried about the toll it would have. Not just on the body, but on the mind."