The buses are ready and the cavalcades assembled. The Mellows Brigade are on the march.
On Saturday afternoon, Galway kingpins Liam Mellows will take on 2017 holders Cuala in the second of the All-Ireland club SHC semi-finals at Semple Stadium.
On 3 December last, Mellows landed a first county title since 1970 when beating favourites Gort in the final.
They'll be underdogs again in Thurles, but Louis Mulqueen's squad are determined to make it a day to remember, while also seeing it as another step on the learning curve.
Indeed, learning and personal development are very much at the heart of what Liam Mellows are trying to do from their base in Galway city.
From Skibbereen, Gordon Crowley moved to the western capital in 1999 and joined Mellows.
"We have fantastic games and it's a matter of getting it out there and letting kids experience it"
"It's a very welcoming community-based club," he told RTÉ Sport. "People who would have moved to Galway in the 1950s, 60s & 70s and wanted to play hurling, would have joined the club."
Crowley, now chairman of coaching & development with Mellows, oversees an initiative that promotes hurling and camogie in the local community.
"For us, the important thing is to give every kid in Galway city the opportunity to play hurling and camogie," he revealed.
"The initiative we started is similar to what the Dublin clubs have been doing, that is going out to schools.
"At the moment, we coach, either full-time or part-time in nine different schools in the city.
"Galway coaching and games development, which is part of Galway GAA, do a fantastic job but they have limited resources. We have employed a full-time coaching resource to visit the schools and show camogie and hurling to the kids."
"We have fantastic games and it's a matter of getting it out there and letting kids experience it. If they enjoy it and play it, that's great. If they enjoy it, and play with Liam Mellows that's even better."
Looking at the bigger picture, Crowley outlined: "If you look at the percentage of kids that are playing sport the number is too low. There are issues with childhood inactivity, too much time on the Xbox, obesity, and lifestyles that don't focus on kids playing team sports.
"They are the bigger battles. We always feel that we should create a fun, learning environment for the kids. They will come back. We focus on the quality of our own product."
Echoing Crowley's vision is club chairperson Brian Keville, who added: "We have a fully paid coach in local schools. That is us supplementing Galway coaching & games development. We had to take control of our destiny in terms of accessing the children, giving them the opportunity to play hurling and camogie."
Liam Mellows were founded in 1933 and to date have nine senior county titles to their name. They have also been close to winning at underage in recent times, as evidenced by their U14, U16, minor and U21 sides going close in respective deciders.
The heartache of losing replays were part of those defeats. That said, a sizeable contingent of the U21 side that lost the 2016 decider were present last December when Mellows ended a 47-year wait. Adrian Morrissey, Aonghus Callanan and Tadhg Haran were to the fore in a three-point victory.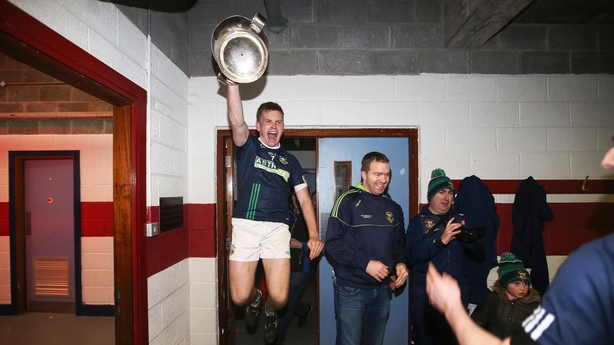 Reflecting on that day, Crowley said: "We had great faith and belief in the group of players coming through, that is faith in them not only as hurlers, but also as people.
"Thirteen of last year's U21 panel played senior championship in 2017. On the day we played fantastic hurling, scored three great goals. We were underdogs going in, but the vision became a reality."
"At the beginning of last year when we were putting the management team in place we did have a vision of what the team could achieve.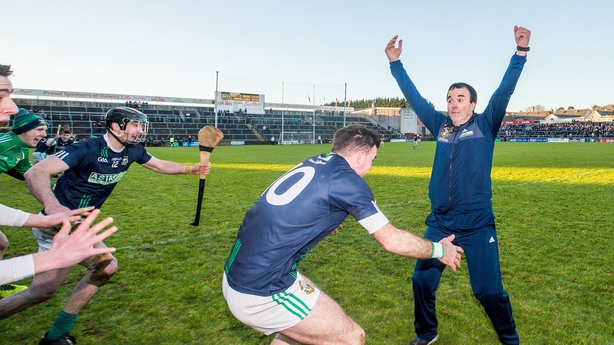 "We went all out to get somebody like Louis Mulqueen with his experience of the club scene and then getting the best people around him that we felt could could contribute to a successful senior team.
"The county success awoke a dormant Mellows support, it excited the sporting public in the city."
And so the journey continues. Onwards to Semple.
"We're expecting a big crowd to travel and join the Mellows roar," says Keviile ahead of another step up for a side 70 minutes away from Croke Park.
"No more than the county final, we see this as a learning exercise. We're confident in the ability of our players, we trust they will do their level best to get the right result. If it comes our way, great, if not we'll learn from it and we'll regroup for the Galway championship.
"We don't think the odds reflect the reality, but we have to be realistic as well and acknowledge we are playing the All-Ireland champions.
"They have been there before and we haven't. We see it as a stepping stone and a learning curve that will stand to us at times in the future."
Are you joining the "Mellows Brigade" on Saturday ? #JoinTheMellowsRoar https://t.co/EQ57cImdTt @Darrenfrehill @s_glennon @gbfmsports @ConnachtTribune @galwayad @Galwaybayfmnews @RTEgaa @AIB_GAA @GAA_BEO @The42GAA @HSgalway @PunditArena @JOEdotie @JohnFogartyIrl @SportTG4

— Liam Mellows (@liammellowsgaa) February 6, 2018
Liam Mellows are keen to create a sense of occasion for this semi-final encounter, similar to what the club stirred up on the day of the county final.
Crowley is asking people to join the 'Mellows Roar'.
"We're very conscious in mobilising our support and for the county final we ran a big social media campaign. A thousand people marched from the prom in Salthill with banners and flags.
"We hope to do something similar on Saturday, mobilising not only the Mellows supporters but the hurling supporters in Galway city. We want to make Saturday an occasion.
"We don't do enough in the GAA of making the games an occasion especially for kids. You want to make it an occasion for them."