We've had two rounds in the hurling league and much of the talk has been about Wexford's great start. Clare are also going well and hung in there to keep my county at bay at the weekend. Galway, while not setting the world on fire, are also unbeaten.
As some teams are more advanced in the work they've done so far, it's hard to properly assess the true worth of all the sides in 1A and 1B. We'll know a bit more come the end of the month.
Another unbeaten outfit are Limerick, who last weekend brought Offaly back down to earth in 1B. I think the big question around Limerick for the past couple of years is whether or not they are going to make the breakthrough?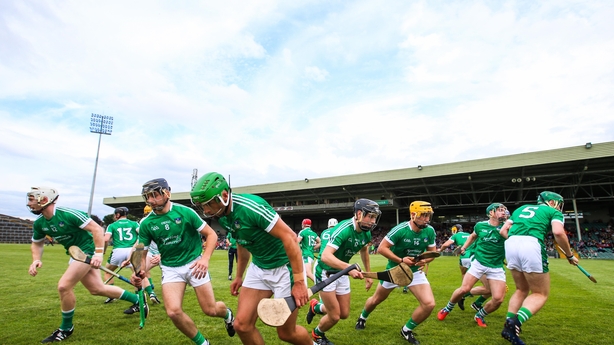 We played them in an All-Ireland final in 2007 and beat them well. A couple of years later they met Tipp in an All-Ireland semi-final and got an awful hammering. In 2013, they won Munster and the following year they had a great chance to beat us in another All-Ireland semi-final. In fact, they should have beaten us in the wind and rain at Croke Park.
Since then, they haven't really set the world alight. I would say since the early 2000s there has been an expectation that Limerick are going to do something big. It hasn't happened. Is it something in the mindset?
I would have always thought that Limerick would have no fear in facing the supposed 'big guns'. But for me, they seem to take the knocks harder than other counties. They find it hard to come back from these setbacks. They need to change that mindset.
With Na Piarsaigh two games away from winning another All-Ireland club title and an U21 side that were really good in winning their All-Ireland last year, there is a base there for Limerick to find its voice again. With key players injured and the Na Piarsaigh contingent probably unavailable until after St Patrick's Day, it will be the summer before Limerick have their strongest side available.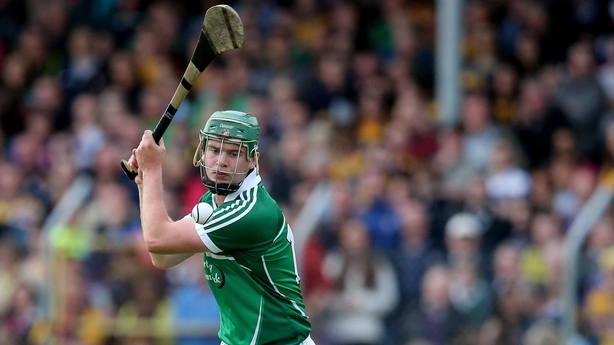 The likes of Kyle Hayes, Ronan Lynch, Cian Lynch and Shane Dowling are all talented players and the now intense nature of the Munster championship could suit Limerick. A Na Piarsaigh win in the club final will be a massive confidence to the county team ahead of the summer.
This new round-robin system is bound to throw up some interesting results, and if Limerick can find that momentum there is no reason to suggest they can be more than just dark horses for Munster.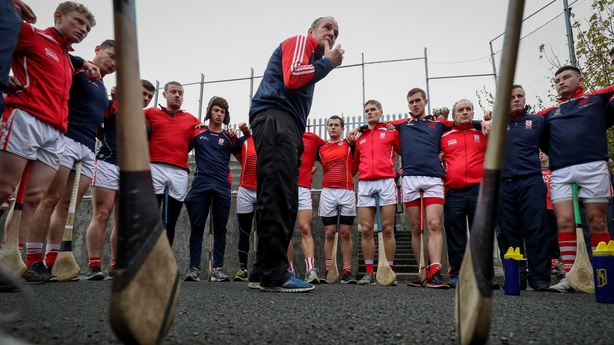 Dalkey outfit still the team to beat
This coming weekend sees both club hurling semi-finals take place. Cuala are the reigning champions and they are my fancy to win the title again. They are a phenomenal club side that boast many fantastic hurlers. You could put them in the same bracket as the Portumnas and the Ballyhale Shamrocks of this world.
Up against them are Liam Mellows who have a come through a tough Galway championship. On the grapevine I've heard the Mellows have been going well in recent challenge games against a couple of inter-county teams.
Plans, I believe have been put in place to deal with the likes of Con O'Callaghan. So far, no team has gone out with a plan to deal with Con. It'll be interesting to see how Mellows line up.
The Double Treble and an All Ireland in just the space of 2 years!! What more can be said pic.twitter.com/W5POH32C8d

— Slaughtneil GAC (@GACSlaughtneil) November 26, 2017
Before Christmas, I spent some time up in Slaughtneil.
First off, you have to say that they deserve all the credit in the world in bringing so much success to such a small parish. You have to admire them. They have put in a lot of hard work and energy making sure that their football, hurling and camogie squads get the best preparation. I think everybody in the parish helps out in the same way.
The hurlers are again back in an All-Ireland semi-final. The bookies have Na Piarsaigh as warm favourites, but I don't think it's going to be as one sided as people think. If Na Piarsaigh are in anyway complacent, they'll get an awful land.
It's a real banana skin for them if they are not careful.