All-Ireland-winning former Wexford hurler Tom Dempsey feels the Model County are sucking diesel and making serious progress, though he admits there's the danger of Davy Fitzgerald's men "running out of petrol" when the sun is at its highest.
The newly promoted outfit earned their second Allianz Hurling League Division 1A win on the spin against Cork on Sunday thanks to a devastating second-half surge.
Fitzgerald's arrival 12 months ago had injected enormous optimism into the county, and Dempsey is loving it.
"Rarely, if ever, have I seen such intensity in a League game in February," he told RTÉ Radio 1's Sunday Sport.
"What struck me most about the game was that Cork looked in the first half like they could almost run through Wexford and they were going to cause the backs an awful lot of problems, but as the game wore on Wexford physically imposed themselves more and more.
"Their physical conditioning just looked awesome.
"I think I saw the most complete performance in a Wexford jersey by a player in the last 12 months. Aidan Nolan was just outstanding. He works for Volkswagen I think and I have to say, he must have had a Volkswagen engine in him. It was a great performance. He really gave an exhibition of hurling."
After a terrific League campaign last year which lifted the Model men up to the top division, they were beaten by Galway in the Leinster decider and fell to Waterford in the All-Ireland quarters.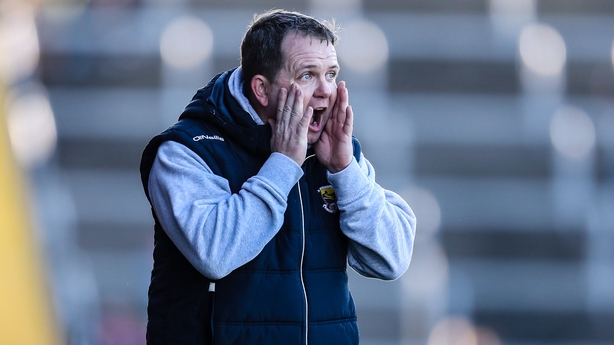 The fear is that Fitzgerald's men go too hard in the spring burn themselves out for the big championship days, and while Dempsey admits that is a possibility, he says they're right to give the league a proper lash.
"This time last year, Wexford were in Division 1B with very little hope of coming out of it. They're now topping Division 1A," he said.
"It's been absolutely fantastic what's happened.
"The one thing that Davy and this Wexford team had to do was build up a trust between them and their supporters. They had to get Wexford hurling back with a feelgood factor.
"The Wexford support, the atmosphere, it's all brilliant.
"I'm enjoying the spin, and I think Wexford at the moment are right to take every game as it comes, although there is the danger of running out of petrol."