Clare had looked winners from a long way out but still struggled to get over the line and claim their second win against Kilkenny in this engrossing National Hurling League game at Nowlan Park.
In the end it took a 73rd minute point from sub Niall Deasy to wrap it all up for Clare who shot 18 wides, a dozen during a particularly bad shooting closing half.
Clare led at the break by 2-12 to 1-7, and Kilkenny looked in deep, deep trouble. However, driven on by man-of-the-match Richie Leahy the losers thundered back, boosted by early second half points from Martin Keoghan and Walter Walsh.
The winners kept the gap to five points a lot of the way, but when the Cats put four scores together per Alan Murphy, Walsh, Richie Leahy and goal Eoin Murphy from a free between the 61st and 67th minute they had the divide down to 2-17 to 1-18.
There were misses at both ends after that, but Deasy finally found the target to give Clare a win they deserved, even if they did make hard work of getting it.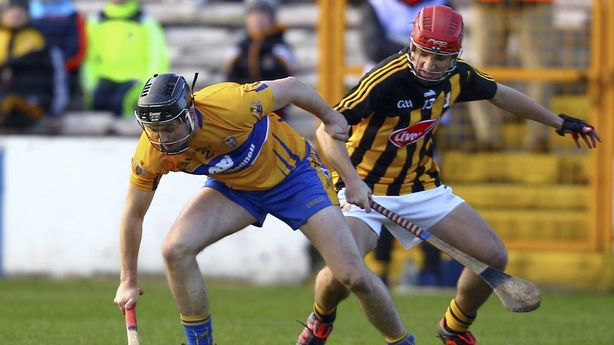 After an even enough start during which the opening four points were shared equally, Clare grabbed a goal and stormed away from the opposition. In the seventh minute Shane O'Donnell won a good high delivery from Tony Kelly inside the 20-metre line on the right, and he rounded his man to finish with aplomb.
Suddenly Clare, with their free-flowing play from back to front causing the opposition all sorts of problems, took off. A great save from home goalie Eoin Murphy stopped them goaling again in the 16th minute.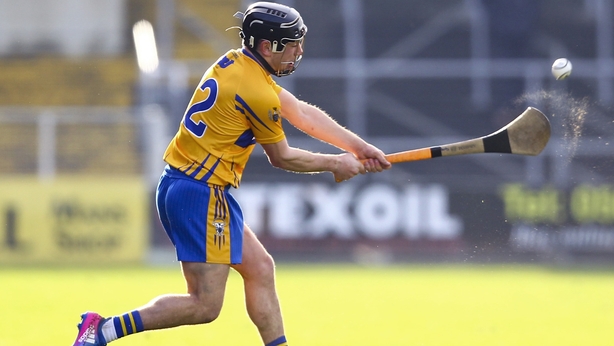 However, when Murphy made a handling error when dealing with a long shot from David Reidy two minutes later and the ball fell into the net, Clare jumped ahead. A quick point from Cathal Malone left them 2-7 to 0-2 clear.
Kilkenny looked in serious trouble and Cody quickly looked to the bench. Three subs were introduced by the 26th minute, and they helped improve the situation.
The Cats scrambled together a run of 1-04, Bill Sheehan, flicking home the goal, to get them back into the game (2-08 to 1-06).
Clare finished the half well, and points from David Reidy and wing-backs, Seadna Morey and David Fitzgerald left them 2-12 to 1-07 clear at half-time.
Scorers: Clare - P. Duggan (0-05, three frees); D. Reidy (1-03); J. Conlon (0-03); S. O'Donnell (1-00); C. Malone (0-02); D. Fitzgerald, S. Morey, C. Galvin, T. Kelly, N. Deasy (0-01 each). Kilkenny - A. Murphy (0-10, eight frees, two 65s'); B. Sheehan (1-00); W. Walsh, M. Keoghan (0-02 each); E. Murphy (0-02, frees);  R. Leahy, P. Lyng (0-01 each).
Kilkenny: E. Murphy, J. Holden, P. Walsh, P. Deegan, C. Buckley, R. Lennon, J. Lyng, J. Maher, O. Walsh, J. Donnelly, R. Reid, R. Leahy, B. Sheehan, W. Walsh, A. Murphy. Subs - E. Morrissey for J. Lyng; P. Lyng for O. Walsh; M. Keoghan for R. Reid; C. O'Shea for Lennon; L. Blanchfield for J. Donnelly.
Clare: D. Tuohy, J. Browne, C. Cleary, P. O'Connor, D. Fitzgerald, D. McInerney, S. Morey, C. Galvin, T. Kelly, C. Malone, J. Conlon, D. Reidy, S. O'Donnell, P. Duggan, P. Collins. Subs - M. O'Malley for D. Fitzgerald; I. Galvin for P. Collins; N. Deasy for C. Malone; J. McCarthy for P. Duggan.
Referee: J. McGrath (Westmeath).