The All-Ireland series is what everyone sets out at the start of the year to win and that's even more evident with the new Championship structure.
Counties are going to have one eye on May and maybe take their eye off the League. They won't be going all out to win it and I expect a lot more rotation of players than usual.
The quality of games is going to suffer and there will be more surprising scorelines.
The results over the first weekend suggest that already. Antrim only lost by three points to Galway. Wexford are probably targeting the League more than Waterford, who I don't think have done a lot of work since their holiday.
They're way behind where they were last year so Derek McGrath will be focusing on the Munster championship. He didn't even make a sub on Sunday, which tells me he wants to get work into the players' legs and the result is probably irrelevant.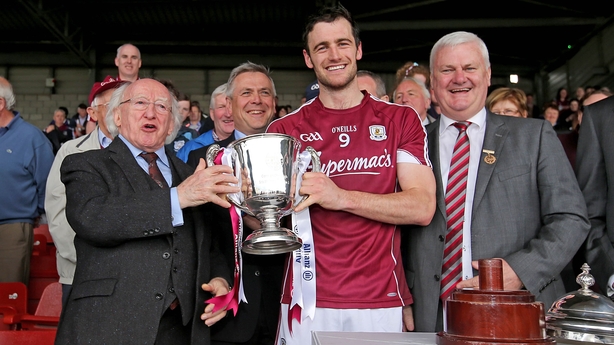 Counties will train hard and put out teams but managers' minds are fixed firmly on May and you can't blame them for that.
You have eight games in nine weeks for the League finalists, and then a month for clubs followed by four massive Championship games in the space of five weeks.
Teams will have to prepare for each of those four games like it's an All-Ireland final and if you pick up a couple of injuries in that month your Championship could be over by the middle of June.
There's no real difference between the divisions at the moment
I'm not writing off the League. It's a great competition and I was lucky enough to win four. But is winning it a major ambition for teams this year? I don't think so.
Adding to that, the quarter-finalists coming from two divisions means relegation isn't a huge worry for teams in Divison 1A anymore.
If you're relegated, so be it. You move on, get ready for the Championship and play in 1B next year.
There's no real difference between the divisions at the moment. Last year, Galway won the league from 1B and went on to win the All-Ireland.
This season, you have Galway, Limerick, Dublin and Offaly, who were brilliant at the weekend. You're going to get competitive games.
Cody not done yet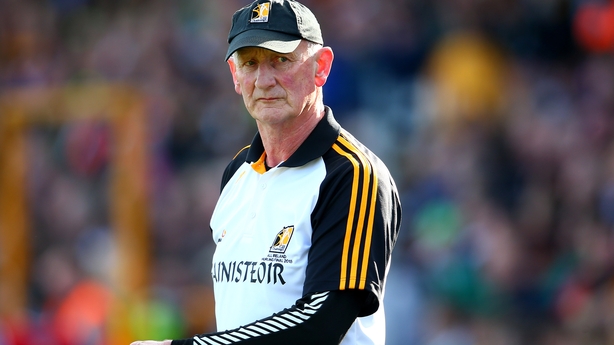 After the defeat to Cork, there was some talk comparing Kilkenny to the great Kerry football team of the 80s, and suggesting Brian Cody should move upstairs rather than oversee a declining team as happened to Mick O'Dwyer.
I think that's a little bit naive and premature. If there's one man capable of lifting Kilkenny back to the top it's Brian.
Maybe there are comparisons to be made but I don't think you'll see Kilkenny going 11 years without winning an All-Ireland.
Everyone knows that it's not the Kilkenny of old. That's obvious. But so many retirements have taken place over the last couple of years.
It was always going to be hard for the conveyor belt to continue in the speed and manner that is has done over the last couple of decades.
What's important now is to get some underage All-Irelands under the belt. We haven't won an under 21 since 2008 and minor titles have dried up in the last couple of years as well.
Brian does need to find a couple of new players but there's still talent there.
Although Michael Fennelly is a huge loss, he still has the core of the team that reached the 2016 final.
When Richie Hogan, TJ Reid, Paul Murphy and Colin Fennelly are back in the fold, and if younger guys like Richie Leahy, Martin Keoghan and Pat Lyng are given more game time, I'd be pretty happy ahead of the Leinster Championship.
All play and no rest a big problem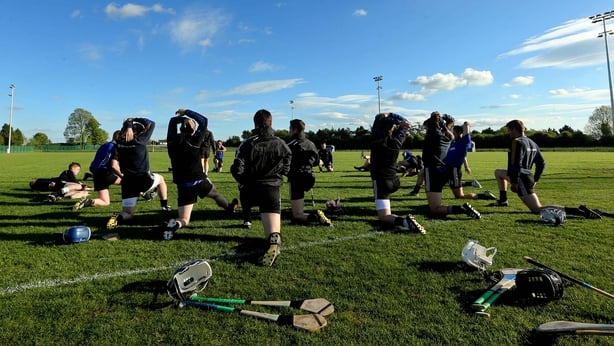 Starting the League in January means that many players will have had no break at all.
A lot of counties, bar the All-Ireland finalists, would have been back training in November.
It makes the year a lot longer for players. They're finishing up with their clubs in October and straight back into county because they need to get their pre-season done before the league starts.
The month of April is supposed to be for the clubs but I don't see how that's possible with the provincial championships starting in May.
How are county teams supposed to prepare properly for those games if they give the players back to the clubs for a full month?
I think club championship games will be played in the first two weekends of April then all the players will be back in with their counties. It's unfair on the clubs and the players.
I just don't see where players are going to get any proper rest until they're knocked out of the senior Championship, and that's going to be the norm if they persist with the new structure.