Ciaran Deely believes London are treated like "an afterthought" by the GAA after it emerged they had to supply local linesmen and a sideline official for their Allianz Football League fixture last weekend.
Cork referee James Bermingham took charge of the Division 4 clash against Carlow at McGovern Park, which ended in a 2-14 to 2-09 defeat for the hosts.
However, London were obliged to supply linesmen and a sideline official from their own ranks.
"I wasn't involved in picking linesmen or anything like that," explained manager Deely. "I didn't even know until I came out for the warm-up.
"It's not an ideal situation. You would think having 'home' linesmen might be helpful but that's obviously not the case because they're going to be under pressure to give decisions to the other team.
"They did a good job but I thought it was indicative of a lack of respect for London in general."
"If it doesn't happen for Kerry, Dublin or Donegal why should it happen for London?"
Former Wexford captain Deely questioned the policy of only sending a referee for League games in Ruislip.
"For all Championship games, the full cohort of officials come over from Ireland," he said.
"For the League, I believe the British provincial council provide linesmen and fourth official but on Saturday that wasn't the case.
"If we're happy to have British officials, then why is the referee not from the British Council as well?
"Why do we need Irish referees and officials for Championship and not for League? For us League is more important than Championship because it's a proper barometer of where we stand.
"I don't think it would happen at any other league game. If it doesn't happen for Kerry, Dublin or Donegal why should it happen for London?"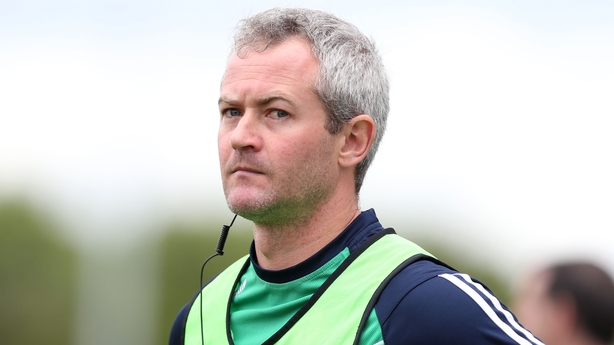 Deely thinks the incident illustrates a patronising approach towards the county from Headquarters.
"Maybe there's some aspect of cost involved. Probably as well, they just think that it's the first round of league over in Ruislip, end of January, it doesn't really matter that much. It's expected Carlow will get a win so it's not really that important in the scheme of things.
"For us and for Carlow it's of high importance and we expect to be treated like any other team.
"It's a bit disappointing. I don't know if London gets the respect we deserve. We're working hard, training hard.
"I think London are a little bit of an afterthought, that Irish teams can come over and get an easy two points and off they go again. We're saying that we want to be treated how all the other teams are treated.
The XV that started against Carlow featured seven London-born players, suggesting the county has established a solid playing base.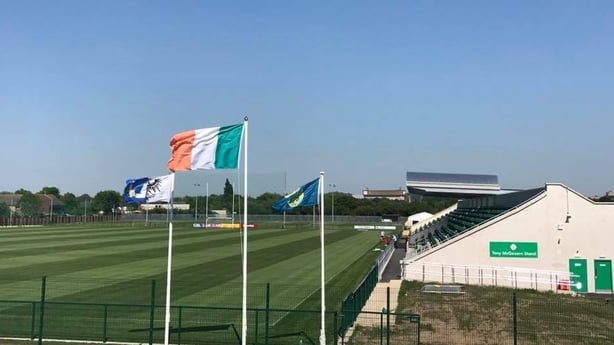 But Deely, a fitness coach who works with QPR's Academy, revealed that they have been unable to train with full-size Gaelic Games posts since last summer.
"We have no training ground at all. In the whole city there's not one GAA training ground with floodlights.
"During the week we're training on a rugby 4G pitch with rugby goals and soccer goals. On the other night we're in a small area in Ruislip where we have underage goals that we're shooting at.
"We're trying to prepare and compete against Irish teams with centres of excellence.
"We kicked 10 wides on Saturday and lost by five points. People said we weren't accurate enough but when have we been able to practise?
"We haven't been on Ruislip pitch since we played Carlow in last year's Championship.
"If Croke Park, British Council, London GAA are really serious about London being involved in the League and the Championship, as a competing team rather than a sideshow, then surely we should have goals and a training pitch."
Couldn't agree more Ciaran. Its disrespect to all Div 4 teams. Same level of officiating should apply in every NFL game.

— Turlough O Brien (@TurloughCarlow) January 29, 2018
Deely also suggests that there is an element of lip-service around the annual Connacht quarter-final in Ruislip which isn't matched by investment.
"There's a big day in May and a lot of officials come over, from the Connacht council and Croke Park.
"I don't see any issue with cost on that day when lots of officials are being flown over.
"It's a big celebration of Irishness. It looks brilliant and everything is great and the GAA is thriving in London but what happens in December and January on the winter nights?
"No kids in London have a floodlit pitch to train on. We have one GDA (Gaelic Development Administrator), Lloyd Colfer, who's doing a great job, for all the schools. That's one in a city of 10 million with X amount of Irish.
"To me that's crazy. It's just not good enough. If we're really serious about developing GAA in London, a lot of things have to change."