Kevin McStay and Andy McEntee were both to left to rue what might have been after their sides played out a dramatic draw at Dr Hyde Park on Sunday.
Roscommon looked to be cruising to victory in the Allianz Fooball League Division 2 opener before a goal from substitute Eamon Wallace sparked a Meath revival that turned the tables.
Meath went into injury-time four points ahead but a free from Fintan Cregg and last-second penalty from Donie Smith earned a draw for the hosts.
"For us to get a point out of it feels like a bonus," McStay told RTÉ Radio 1's Sunday Sport.
"But when I sit back it looks like a loss. Because at one stage, we had the game for the taking.
"At one stage we were looking at two points, then we were losing two points, then at the very end Donie Smith got a fantastic penalty, he slotted it brilliantly after a lot of pressure and a big delay."
McEntee was delighted with the grit shown by his team but hopes the dropped point doesn't prove crucial in what has been a very competitive division in recent years.
"The lads put in a fantastic effort to turn a five-point deficit into a four-point lead but it was hugely disappointing at the end to drop a point," he said.
"This division is going to come down to a point or score difference so I hope it doesn't haunt us. A point here or there makes a huge difference.
"I don't think anybody could question the character of these lads.
"It would have been very easy for them to pack up and go home with 10 or 15 minutes to go. It didn't look like we could get anything out of the game.
"On that front I wouldn't question anything but just a little bit of a sting in the tail when you don't see it through."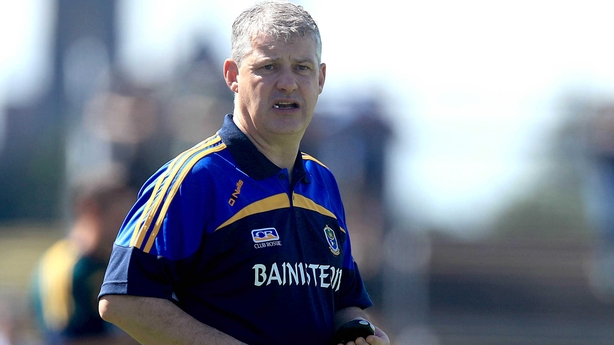 McStay believes Roscommon will have learned the importance of finishing off wounded opposition.
"We got a big lesson today," he said. "When you're in front you have to go for and we didn't. We were sloppy and we nearly paid the ultimate for it.
"We were in a really strong position in the third quarter, up by five or six, and had chance after chance to pad out the margin.
#rosgaa #gaa #Allianzleagues
Full time
Roscommon : 2-12(18)
Meath: 2-12(18) Donie Smith's penalty to make it a draw. pic.twitter.com/tCQAtmlT4Z

— Roscommon GAA (@RoscommonGAA) January 28, 2018
"When you get your chance as a young team and get your nose in front, you've got to be ruthless. Those goal chances could have been punched over the bar. We'd have been up by 10 and you wouldn't even have thought about it (a comeback).
"Meath, as we knew they would, kept at it and carved out a great position for themselves.
"It was gone from us for sure in injury-time. We got a fortuitous penalty and levelled it up."