There were times when Cork footballer Eimear Scally wondered if the breaks were ever going to fall her way.
After first joining the panel as a minor, she found herself drifting in and out of the team as the super-sub tag slowly started to latch onto her.
A goal in the latter stages of Cork's incredible 10-point comeback in the 2014 All-Ireland final seemed to consolidate her position as a panellist rather than a potential starter.
At just 17 years of age, she was sprung from the bench to try and rescue Cork from a hammering at the hands of Dublin in Croke Park.
Management wanted to put her in with the half-forwards, but the young talent protested and promised them a goal if they sent her into the full-forward line.
"I'm so embarrassed I said that," she tells RTÉ Sport when the memory of that moment is put to her.
Still, she was true to her word on the day, and it was her goal that levelled the tie, allowing for Geraldine O'Flynn to later hit the winning point at the death.
But just as Scally was trying to break free from that impact sub role, her challenge suffered a major setback towards the end of 2015, after she was struck with a serious bout of glandular fever.
She was told that it could take up to two years to rinse the condition out of her system, and in Scally's case, she had to suffer the symptoms for almost 12 months before her health was fully restored.
The UL student tried to get back on the pitch during that time, and while she was fit for all of her everyday activities, the intensity of senior inter-county football was more than she could handle.
"Going to school or college was fine but when it came to sport or even if I was going out for a couple of hours doing something, I was wrecked," she says.
"I wasn't going out in town with my friends, and I wasn't taking it as a thing where I could go out drinking with my friends. If I did that it would have set me back way more. It wasn't worth it.
"Even if I went out with my friends and I wasn't drinking...It was just (feeling) really tired and just no energy."
Scally's first attempt at returning to play for Cork came at the end of the 2016 National League. The ability to train was only coming to her in short bursts of energy, and she was quickly confronted by the reality that her body needed more time to heal.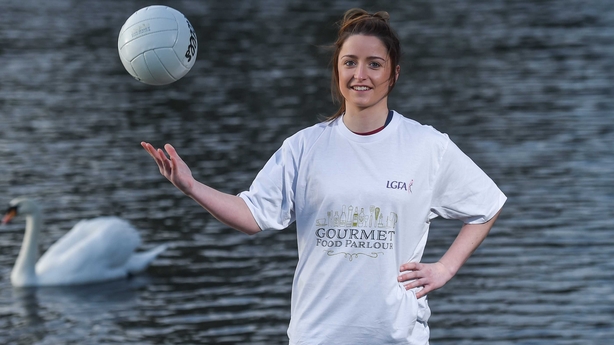 After informing the team of her decision to step away from the training, she could do nothing but wait for the situation to improve.
Watching on from the sidelines as the players progressed in her absence was naturally difficult, and when team-mates inquired about when she would be coming back, she had no answers to give them about her complicated illness.
"It wasn't a case of being unfit," she says.
"There were maybe 10 minutes in training where I'd be perfect and then my body would shut down. I definitely went back too early.
"Going into the 2016 league final I was shot and after that I had to say to the girls, 'I'm really sorry, but I actually can't play at the moment, my body's not right.'
"So I took another couple of months off and I think it was maybe the end of July I kind of came back in. And I still wasn't right but I felt much better than what I was.
"So it's such a relief to be out of that because I just feel like every year there's something wrong with me.
"The most frustrating thing was going to training and, obviously it was in the girls' best interests that they were asking how I was feeling and how long more would I be.
"I didn't know how long I was going to be out for. It's grand with an injury and you can say you'll be out for three months but with that I had to wait until I was fine again.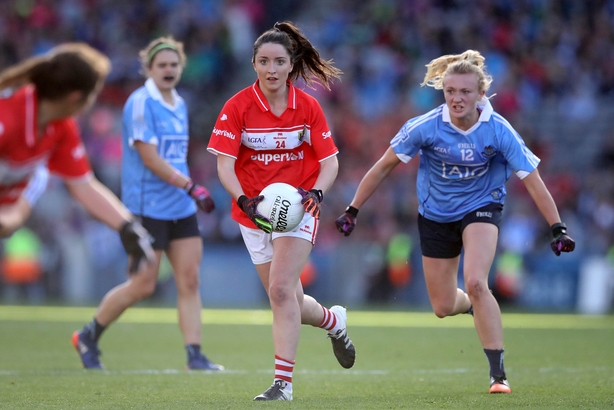 "It was annoying in that way going to training. It was a small bit depressing looking on for so long."
Cork eventually booked their place in the All-Ireland final against old foes Dublin later that year, and although she still had some strides to make in her recovery, Scally was well enough to be included in the panel for the Croke Park showdown.
The Cork strength and conditioning coach helped her get to a place where she could survive whatever game time was afforded to her, but by her own admission, she wasn't fully fit.
"There was a bit in me but the lads knew that," she reflects.
It wasn't until college football kicked in with UL afterwards that she was finally released from the grip of her glandular fever, and started to feel like herself again. She clocked up some valuable game time during that period which helped strengthen her body even more in preparation for the start of the 2017 inter-county season.
She impressed during the National League and quickly worked her way into a regular spot in Cork's attacking unit during the campaign.
Some of the county's most experienced players were unavailable for selection last year for various reasons, including renowned dual stars Briege Corkery and Rena Buckley. Their absence meant Scally and others were fasttracked into something of a leadership role within the new-look panel.
The Eire Óg player was happy to finally get her chance, and she was determined to make the most of the breakthrough.
She says: "I was only talking to someone the other day and I suppose in between all the other girls who are gone, this is my fifth year on the panel, and it was time for me to lock in a place on the team.
"I'd almost look at myself as one of the more senior players now and try to encourage other girls on the pitch. We're looking for experience off younger players and I suppose that's tough in a way but it's good too.
"It was great to get a run of games and start. Football is enjoyable for me. It gets tough at times when you're doing so much training and you might not have a match for ages.
"There's long periods where you might not have a championship game for a month and a half. That's really annoying alright."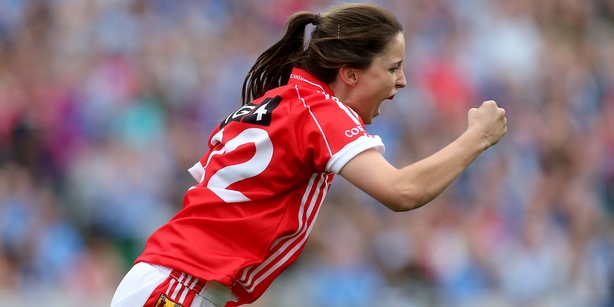 But the development of Scally's position in the team came at a price. Although the season began well for Cork Ladies as they collected their fifth consecutive Lidl National Leauge title, it also proved to be the county's first and last piece of silverware of 2017.
They crashed out of the Munster championship following defeats against Kerry and Waterford, and while they did manage to pick up some momentum during the All-Ireland series, they ultimately faltered at the semi-final hurdle against Mayo.
"To be honest, the game was kind of a blur for me," Scally recalls. "I was on the bench for some of it and then came back on for the last 10 minutes. Mayo just played really well and were just really up for it.
"They were breaking down a lot of our plays, we missed a couple of goal opportunities. I'm still kicking myself over the penalty I missed, I didn't even look back on the game because it was just hurting too much.
"And I know it's good to look back over those games and remember what the pain is like, so you can use it for next season. But no, they outplayed us and they were very good."
She continues: "I suppose after the game, when the final whistle went, I just kind of went down on the hunkers, face in my hands. It was really disappointing, and there was no talk out of the girls in the dressing room afterwards.
"We tried to bond that night obviously with a couple of drinks on the way home and try and park it. We have to appreciate how lucky we have been but that's not to say, we're leaving it just at that."
Cork's shot at redemption begins today, when they face Munster rivals Kerry in the opening round of their Lidl National League Division 1 campaign. The panel is still much the same as last year according to Scally, with no word yet on a return for Buckley or Corkery.
Scally is named to start at full-forward for today's tie, and while Dublin might be the reigning All-Ireland champions in the senior ranks for the moment, Cork are not done yet.
"We know we're plenty good enough to make an All-Ireland again this year," says Scally, "and that's always what we were looking forward to.
"We need to keep that drive and hunger and pain of last year going for the new season."