Joe Brolly sharply criticised departing GAA director general Paraic Duffy and said that increasing numbers of inter-county players regarded their own participation as "pointless".
Duffy released his final annual report as director general this week, in which he reiterated his call for the introduction of a tiered football championship and urged county boards to stand up to inter-county managers on the matter of releasing players for club fixtures.
But, speaking on RTÉ Radio 1's Saturday Sport, Brolly said there was little prospect that county managers would observe the directive that April be reserved for club matches.
And he said that if the new director general was to drastically tighten the inter-county schedule and allow greater time for the club season then he would find "overwhelming" support.
"That April month for the clubs is an illusion. Everyone knows it's an illusion. I mean, there was a 'bully-batter' at the Meath county board meeting a few weeks ago when they realised that was an impossibility.
"And what they're trying to do now is reduce their club championship from a six-game round-robin to a three-game round-robin. Because they realised that county managers are not going to release the players for the month of April. And that's happening everywhere.
"In Paraic Duffy's final report, he sets out all the things the new director general needs to do to preserve the GAA. And to put the club back at the forefront of the game. I mean, Paraic had 13 years to do these things.
"The GAA is ripe for a benign dictatorship. Because Congress is effectively useless. I've been there and seen how it works. And what you need is someone who can lead.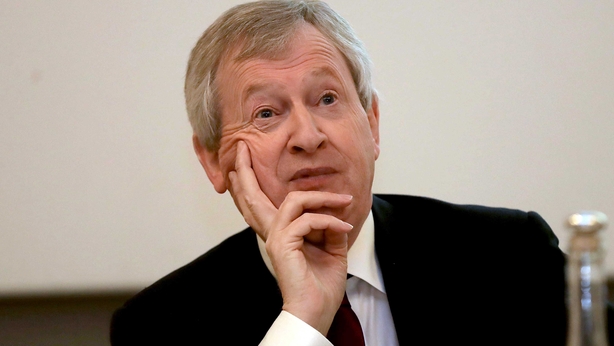 "If the new director general comes in and articulates the problems. If he says, 'look, we're going to restore the club scene. We're going to cut the county scene drastically'.
"County boards are bankrupt. We're going to cut the season down to a five-month maximum. I think it should be a four-month maximum between league and championship at county level.
"And that cuts the bills in half. It'll allow the county boards to start breathing again and allow them to do their primary job; which is to ensure the health of their communities.
"But what's happening is, the imperative is to pay for the county team."
"We heard Kevin McStay say that Roscommon are on the verge of bankruptcy. And if they didn't have people like Sean Mulryan backing them, they would be bankrupt. These are all problems that can be dealt with."
Brolly added that inter-county players, especially those outside the top three or four elite teams, are becoming demoralised with the system as it exists and are opting out of the game in huge numbers.
"County players will breathe a sigh of relief as well. Look at Cavan this week. They've had a turnover of ten players. Ten of their best players, after careers lasting about 3-4 years, have decided to call an end to playing county football. Look at their team for (the draw with Clare). It's a team of kids. And in three or four years, they'll say 'what is the point of this?'
"And we're left with Paraic Duffy saying, 'These are the things that need to be done. I didn't do them. But the next man better do it.'
"I am blaming that person (Duffy) because there's been no leadership. Congress will do what they're told.
"You've got the vested interests, the GPA and the commercial interests who want to keep things as they are now. Because elitism is what they're interested in. But 95% of people want the system to be changed.
"If the director general articulates the problems honestly, whenever he comes in, and whoever he may be, then he will get the overwhelming support of everyone to do what everyone knows needs to be done to preserve the GAA. And, more than that, to make the GAA flourish again.
"You've got a few teams who are capable of winning at county level. The rest are disengaging. It's become pointless. And the whole system is self-defeating. That's the reality of it."