It is now 18 years since Kildare won the Leinster Championship, beating Dublin after a replay.
Meath's asterisked win came in 2010, Westmeath's in 2004, Laois 2003.
Offaly's last title was in 1997, 21 years ago.
Graham Reilly is the only man still playing who youngsters in the Royal County can point to and say 'he has a Leinster medal'.
The children of these counties must now rely on TG4's All-Ireland Gold or their elders' fireside tales to relive the glory days: Dessie Dolan and Denis Glennon spearheading a Westmeath triumph, Tom Kelly starring as Laois edged Kildare, Glen Ryan leading the Lillies. 
Roy Malone almost taking the net off the stanchion as Offaly shocked Meath.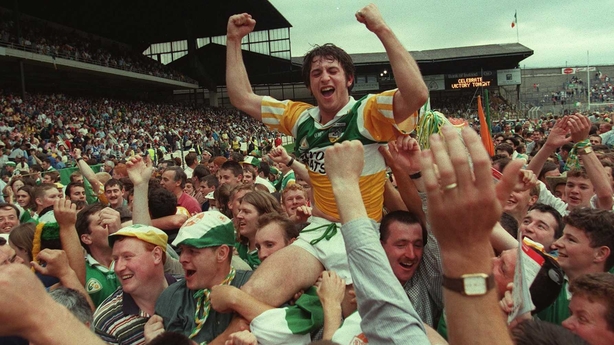 It appears those memories will remain the most recent with little chance of new ones to replace them anytime soon.
Should Dublin win the province this year, it will be their eighth in a row, their 13th in 14 seasons.
The winning margins of their last four finals are wince-inducing: 16, 13, 15 and nine points.
The last one was against the Lilywhites, who scored a goal in stoppage time to get the margin down to a single digit.
Jim Gavin is not worried about the lack of competition, nor should he be – he reckons it's just a couple of kicks or bounces of a ball.
But that's not how it looks to anyone else.
The knock-on problem of one county's dominance, which is sometimes referred to as a tide that raises all boats, is that it's hard to make a convincing case to an emerging footballer from outside of Dublin that if he puts in the effort, sticks with it, there's a Leinster medal at the end of it.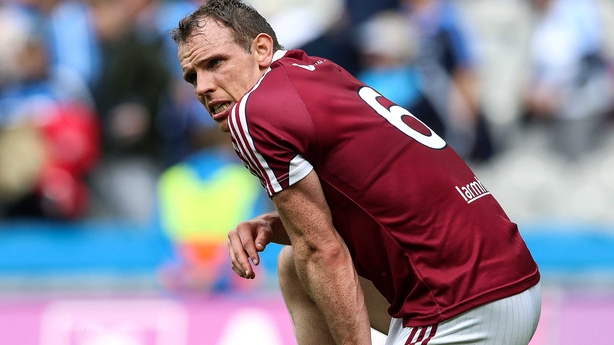 Of course, it's not Dublin's fault, no person using logic thinks it's their fault. They are simply an awesome collection of stunningly talented footballers, aided by a structure that ensures that the universal soldiers keep rolling off the conveyor belt.
The worrying thing for the rest of the province, and soon the country, is that the percolation system that is producing this panel is firmly embedded and sustainable.
The squad that Gavin picks his starting team from comes initially from an area with a population of just under 1 and half million, that boils down to around 40,000 registered players.
Figures show that between 2010 and 2014 Dublin received €274.70 per registered player, while Mayo received €22.30 from the GAA's games development fund.
Throw in the fact that becoming a Dublin player has many collateral benefits with regard to sponsorship opportunities that rarely exists elsewhere, then the carrot for a potential breakthrough player in the capital looks far tastier than the one dangling in front of a young hotshot from Carlow or Wexford.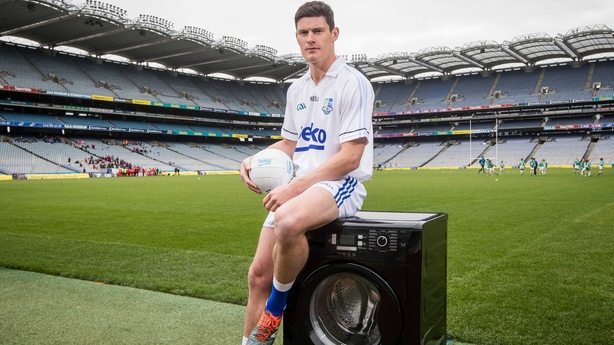 The 'golden era' theory falls down in the face of these facts. Dublin will continue to produce the strongest and fittest players and have the expertise in place to help them hone their skills. Playing almost all your championship games at home isn't a hindrance either. 
The argument to split the county is currently doing the rounds but so hard is it to see anything coming of it that it's worth looking for other ways to bring some balance to the equation.
The GAA points to big guns like Mayo and Kerry staying close to Dublin in recent years, and wonder why more counties can't follow their example.
Endlessly people will tell you that counties must get their own houses in order but how does one compete against the power of numbers?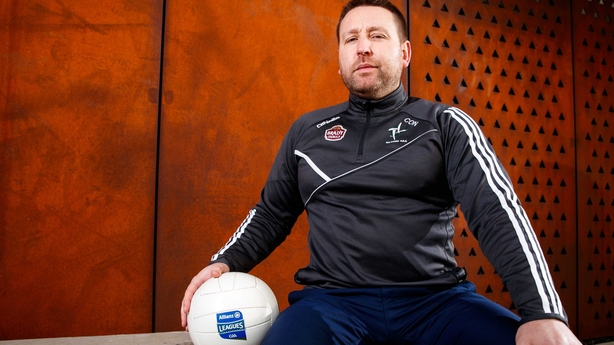 Kildare boss Cian O'Neill, whose side face Dublin in their opening Allianz League game this evening, says that it does come down to the individual entities to close the gap. 
"What I would like to see now is more ex-players get involved with these teams," he told RTÉ Sport.
"These are guys these young kids would have looked up to for years, so if we can get those guys trained up, not just parachute them in, I don't believe in that at all.
"But to get them trained up, to get them up-skilled in the coaching nuances that would really enhance any county.
"Now you'd have role models who have been there and done that as well as people who can just organise a training session."
But for how long more will the other counties have those role models? 
O'Neill concedes that whinging about Dublin won't make up ground and that long-term strategies are needed.
"First and foremost counties, county management teams, and county boards they need to get their own ducks in a row," he says.  
"Perhaps what the GAA could do is help from the resourcing perspective in helping to fund new positions in terms of Games Development Officers, administrators, strength and conditioning, whatever the case may be.
"I think that will always be a huge help and would be an added benefit.
"Throwing money at things never really solves things, particularly in the long term.
"It is really up to each county to take a look at what they are doing themselves: are they practising best practice? Do they have a strategic vision for the next five, 10, 15 or 20 years?
"Are they maximising all the benefits there within their county? Are they linking in with the local businesses?
"Have they the right coaches? Have they got ex-players being trained up?
"That is really the baseline for what every county can do, it is in their own control.
"You can't control whether the GAA gives you more money or not so let's stop complaining about it and try to fix things from within."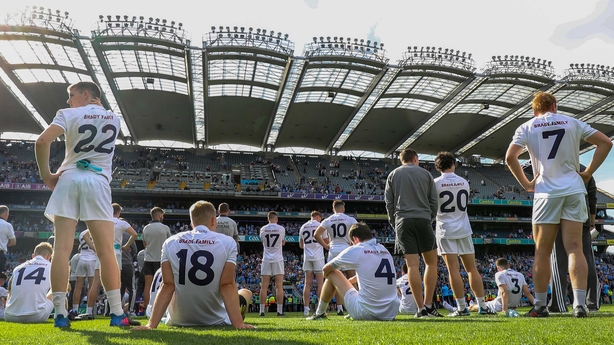 Straight up, can Kildare win Leinster?
A short pause.
"It is going to be a real challenge for us, but I think we have to go in with the mindset that we can win," says the Moorefield man.  
"It will be preceded, hopefully, by a very solid League campaign and if we can make improvements in small and subtle parts of our game, that we felt cost us last year, I think we will be a lot more competitive.
"We have shown that we can do some really good things offensively and defensively against some really good teams, we just haven't been able to do it consistently over 70 minutes.
"It isn't outside of our reach, but it is going to be a huge challenge starting with our quarter-final and if we progress there we will take it one match at a time."
Follow the weekend's Allianz Football and Hurling League action from 4.30pm on Saturday and 1.30pm on Sunday - live on RTÉ Radio 1 with live blogs on RTÉ Sport Online and the RTÉ News Now App.
Watch live games on GAAGO (overseas only) and see highlights on Allianz League Sunday - RTÉ2 9.30pm