Much has been said about the talent coming through in Kerry football, but Tomás Ó Sé is urging all involved not to rush things ahead of the Allianz League start.
After four All-Ireland minor titles on the trot and the emergence of David Clifford as a real talent, there is the sense that something big is going to happen in the Kingdom.
Ó Sé, speaking on RTÉ Radio's Morning Ireland, accepts that a sprinkling of new blood is now required.
"A lot of people weren't happy at the way Kerry exited the championship last year against Mayo, so we need to blood some of these youngsters now," he said.
However, he added: "We have to be patient. Eamonn Fitzmaurice has to be patient, even the likes of David Clifford has to be patient.
"I would also look at the likes of Sean O'Shea, Jason Foley, Shane Murphy in goal and Jack Barry. So there, you have a third of a team that could put up their hands for championship football.
"I'll be in Killarney on Sunday for the game against Donegal and it will be interesting to see what team Eamonn Fitz puts out."
As to the league, the five-time All-Ireland winner believes there is a "myriad of things" that could happen in the weeks ahead.
He continued: "Do Mayo go full on for the league with their core group of players and then hope they'll be firing for the championship? I don't think they should.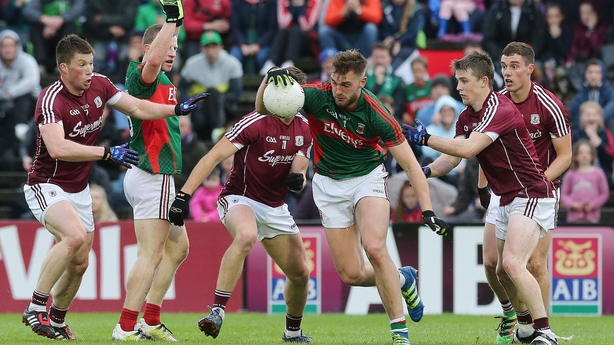 "Lee Keegan is injured, as is Seamie O'Shea, Chris Barrett and Donie Vaughan. You won't see a full-powered Mayo in the next few weeks.
"The likes of Galway and Kildare in Division 1 will want to hit the ground running.
"As for the Dubs,  Will it be later on in the league before Jim Gavin throws out his full deck?
"I'll have an eye on Tyrone. It's in the league where we'll see whether they are going to be changes in their style of play that will make them genuine All-Ireland contenders.
"How will Cork respond with a new manager? I think they have the players to perform a lot better.
"Will Laois get out of Division 4?
"The league has been brilliant over the last few years and it's really competitive across all the divisions."
Follow the weekend's Allianz Football and Hurling League action from 4.30pm on Saturday and 1.30pm on Sunday - live on RTÉ Radio 1 with live blogs on RTÉ Sport Online and the RTÉ News Now App.
Watch live games on GAAGO (overseas only) and see highlights on Allianz League Sunday - RTÉ2 9.30pm.