When does A not really come before B? In the weird, wonderful world that is the Allianz Hurling League.
In 2012, the GAA decided to replace the old eight-team Division 1 structure - which still applies in football - with two tiers of six sides: Division 1A and 1B.
That meant promoted Division 2 winners Limerick and runners-up Clare had effectively been relegated overnight.
As a sort of compromise/bonus to promotion, the 1B winners were handed a place in the new format's semi-finals. By 2014, that had expanded to pit the top four in 1B against the top four in 1A in quarter-finals.
And so we arrive at a situation in 2018 where the defending league and All-Ireland champions start the season in what is technically the second tier, following a season in which Offaly were overall quarter-finalists despite winning only a single match in 1B.
"It's not right, is it?" muses Galway goalkeeper Colm Callanan. "Something maybe needs to be done with that.
"You can finish fifth in 1A and get relegated, and finish effectively ninth or 10th, in 1B, and get to a quarter-final.
"From that regard it's a little bit lopsided alright.
"If you were redoing it, I'd say just make it one big group. Splitting it up, I don't know if there's any need or benefit to it."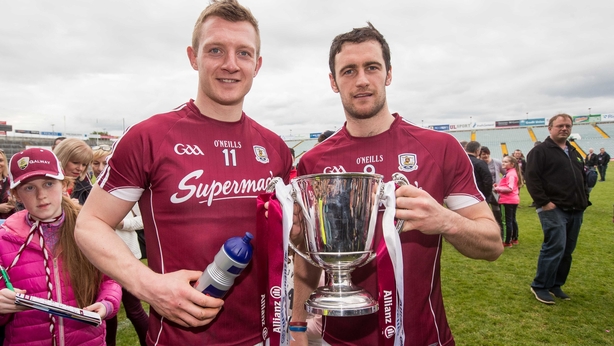 Given that the last league winners from 1A were Kilkenny in 2014, it's safe to say that playing in B is no particular handicap.
After a surprise second-round defeat at home to Wexford nixed their promotion chances, Galway went on to win every other game they played in 2017 - their league final annihilation of Tipperary an omen of the successful summer to follow.
"You can't say otherwise because the last three winners of the competition have come from 1B," admits Callanan. "To suggest it holds you back is null and void.
"It was sticky enough in a few games. Limerick, we just about got through. Wexford obviously beat us.
"Waterford, I know that was going on into quarter-finals, we were looking like we were dead and buried, we somehow turned it around in the last ten minutes. There was nothing easy."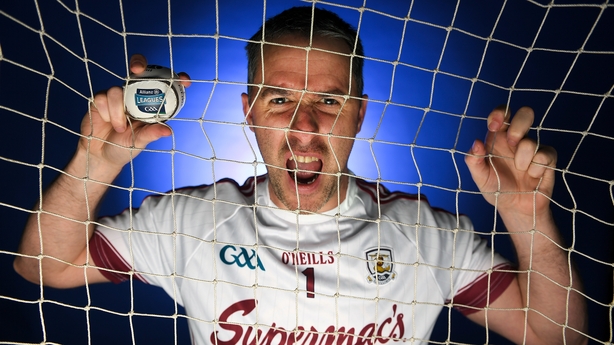 Veteran Callanan, back for a 12th season at the age of 35, is confident that there is enough competition in the division to help lay the groundwork for a tilt at back-to-back League and All-Ireland titles.
For Davy Fitz's new-look Wexford last year, now read a Pat Gilroy-led Dublin. Limerick will also be challenging for promotion, while Offaly, Laois and newcomers Antrim, who Galway face this weekend, will be more concerned with avoiding the drop.
"You're still talking about Dublin, Limerick," says the Kinvara netminder. "Antrim are going to come down on Sunday and have a right good cut off us.
"Maybe it's just a pride thing. You just want to be in 1A. Especially if you're used to being up there and you've been relegated out of it, you just want to get back there again and prove you can compete up there.
"If we can get through the first few stages fairly okay, we'll be looking to try and get up to 1A for sure."
It would be a big surprise if they don't.
GALWAY
Last year's finish: Second in 1B: P5 W4 L1. Division 1 champions
Manager: Micheál O'Donoghue (3rd season)
Captain: David Burke
Players to watch: O'Donoghue has drafted in seven of last year's U21 side for the league, including Sylvie Linnane's nephew Sean Linnane, and forward Brian Concannon, who starts against Antrim this weekend.
Unavailable: Cyril Donnellan has hung up his boots.
ANTRIM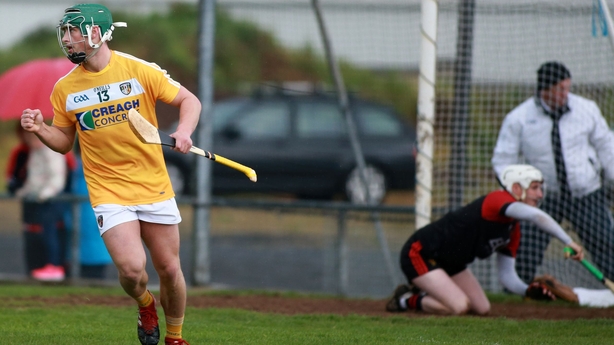 Survival will be the aim of the game for a Saffrons side who won promotion from 2A after beating table-toppers Carlow in last year's final.
Carlow reversed that result in the Christy Ring Cup decider but this summer both sides will play in the Joe McDonagh Cup, aka the second-tier Championship, which offers a path to the Liam MacCarthy knockout stages and promotion back to the elite Leinster group.
Antrim have brought former All-Ireland winning Tipperary manager Liam Sheedy on board this year so it will be interesting to see if he can help them to stay up. The fact that they play Offaly and Laois away would seem to make that unlikely.
Last year's finish: Second in 2A: P5 W3 D1 L1. Promoted after winning 2A final
Manager: Terence McNaughton & Dominic McKinley (3rd season)
Captain: Neil McManus
Players to watch: Conor Johnston scored 3-5 against Armagh in last year's final of the now suspended Ulster SHC.
Unavailable: Retired midfielder Paul Shiels (29) is a big loss while last year's captain Simon McCrory has stepped away from the panel.
DUBLIN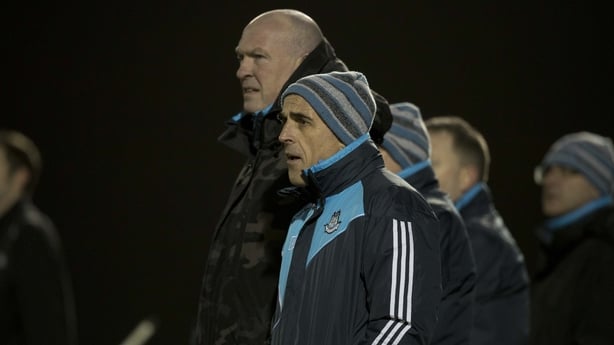 All eyes will be on the Dubs this year.
After a period of success under Anthony Daly that yielded League (2011) and Leinster titles (2013), Ger Cunningham's attempt to build a new team around youth didn't pay off and his three-year reign ended after a disappointing 2017 campaign that included relegated and an early Championship exit.
Some of the players who were dropped or walked away under the Corkman have returned, and it will be fascinating to see whether first-time hurling manager Pat Gilroy can meld the remaining members of the class of 2013 with those who made the breakthrough under Cunningham.
They play Galway at home but seem most likely to be battling Limerick for second spot.
Last year's finish: Sixth in 1A: P5 W1 L4. Relegated after losing play-off to Clare
Manager: Pat Gilroy (1st season)
Captain: Liam Rushe
Players to watch: Former All-Star winning forward Danny Sutcliffe is back after a two-year absence while Johnny McCaffrey, Conal Keaney and Joey Boland are among others to return under the new management.
Unavailable: 2013 Leinster winner David 'Dotsy' O'Callaghan has finished up at age 34. The Cuala contingent could miss most of the campaign again if they reach a second successive club final.
LAOIS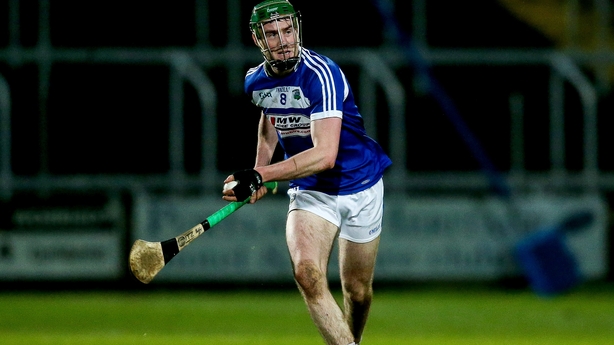 Laois have consistently flirted with the drop in recent years, contesting relegation play-offs over the last three seasons.
In 2016 they even lost one to Kerry but, under a harsh system since changed, had a second chance against 2A winners Westmeath, which they gratefully took.
An extremely youthful side, they will have no fear of Offaly, who they beat in the league last year and in Championship in 2016, or Antrim, but have lost some badly needed experience to injury and avoiding another play-off would be a success.
Last year's finish: Sixth in 1B. P5 W1 L4. Stayed up after beating Kerry in play-off.
Manager: Eamonn Kelly (2nd season)
Captain: Ross King
Players to watch: Rathdowney-Errill club man Patrick Purcell scored 3-6 from play against Meath in last year's Leinster SHC qualifier group - from midfield.
Unavailable: Cahir Healy, Picky Maher (both cruciate ligament), Dwane Palmer (broken leg) and Ryan Mullaney (shoulder) are all expected to miss the league campaign.
LIMERICK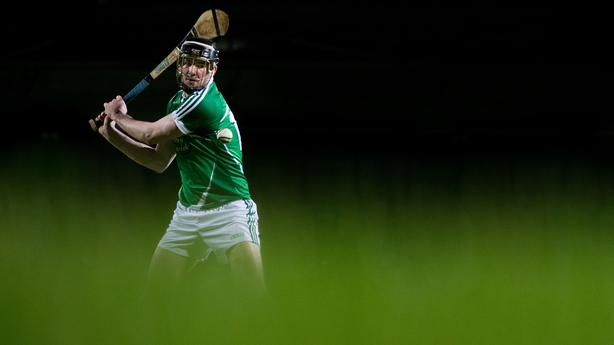 Limerick must feel like they're stuck in the hurling equivalent of Groundhog Day.
They begin an eighth consecutive season in 1B without even having learned ice-sculpture or French poetry, though it didn't stop them winning a Munster title in 2013 and making it back to the All-Ireland semi-final the following year.
Former U21 manager John Kiely has the difficult, if familiar, task of turning the county's success at that grade (All-Ireland titles in 2014 and 2016) into senior achievement.
They had a promising enough campaign last year, running Wexford and Galway close and beating Laois, Offaly and Kerry in 1B before narrow defeats to Clare and Kilkenny in Championship.
Kiely will be hoping that this is the year the likes of U21 stars Cian Lynch, Aaron Gillane, Sean Finn and Barry Nash can make a big impact at the higher level.
Would likely need to win away to Galway in the final round to win promotion so might be happy if they pip Dublin to second spot.
Last year's finish: Third in 1B. P5 W3 L2
Manager: John Kiely (2nd season)
Captain: Declan Hannon
Players to watch: Last year's U21 Hurler of the Year Aaron Gillane and full-forward Seamus Flanagan, who scored goals against Cork and Kerry (2) in the Munster Senior League.
Unavailable: Former captains James Ryan and Gavin O'Mahony have both called it a day. The 10 Na Piarsaigh men could be absent until St Patrick's Day.
OFFALY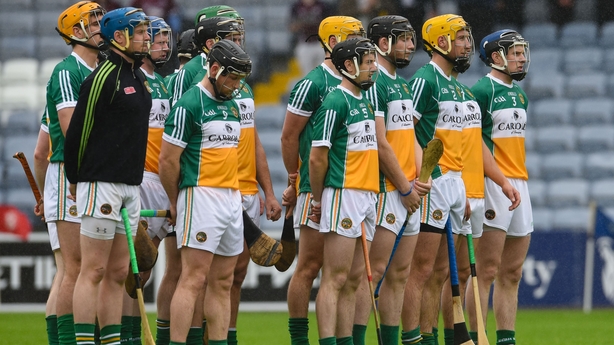 Kevin Martin is the latest of the double All-Ireland winning class of the 90s to try his hand at reviving the flagging fortunes of the Faithful county.
He has been boosted by the return of former players Dan Currrams, Conor Mahon, Derek Molloy and Colin Egan but a key task will be easing the side's long-standing reliance on the excellent Shane Dooley for scores.
Offaly made it to the quarter-finals of this competition despite losing all of their games except a final-round victory over a 14-man Kerry side.
Their score difference of -39 was enough to keep them ahead of Kerry and Laois in a lopsided division and avoid the relegation play-off.
They will have the loftier ambition of being more competitive against the likes of Dublin and Limerick this time, ahead of a Leinster Championship round-robin that is widely expected to end in their relegation.
Last year's finish: Fourth in 1B. P5 W1 L4
Manager: Kevin Martin (1st season)
Captain: Sean Ryan
Players to watch: Colm Gath and Ciaran Cleary both had scoring debuts in the Walsh Cup
Unavailable: Experienced goalkeeper James Dempsey has opted out of the panel.
Follow the weekend's Allianz Football and Hurling League action from 4.30pm on Saturday and 1.30pm on Sunday - live on RTÉ Radio 1 with live blogs on RTÉ Sport Online and the RTÉ News Now App.
Watch live games on GAAGO (overseas only) and see highlights on Allianz League Sunday - RTÉ2 9.30pm